Pep Guardiola Draws Worrying Conclusion After Manchester City's Everton Defeat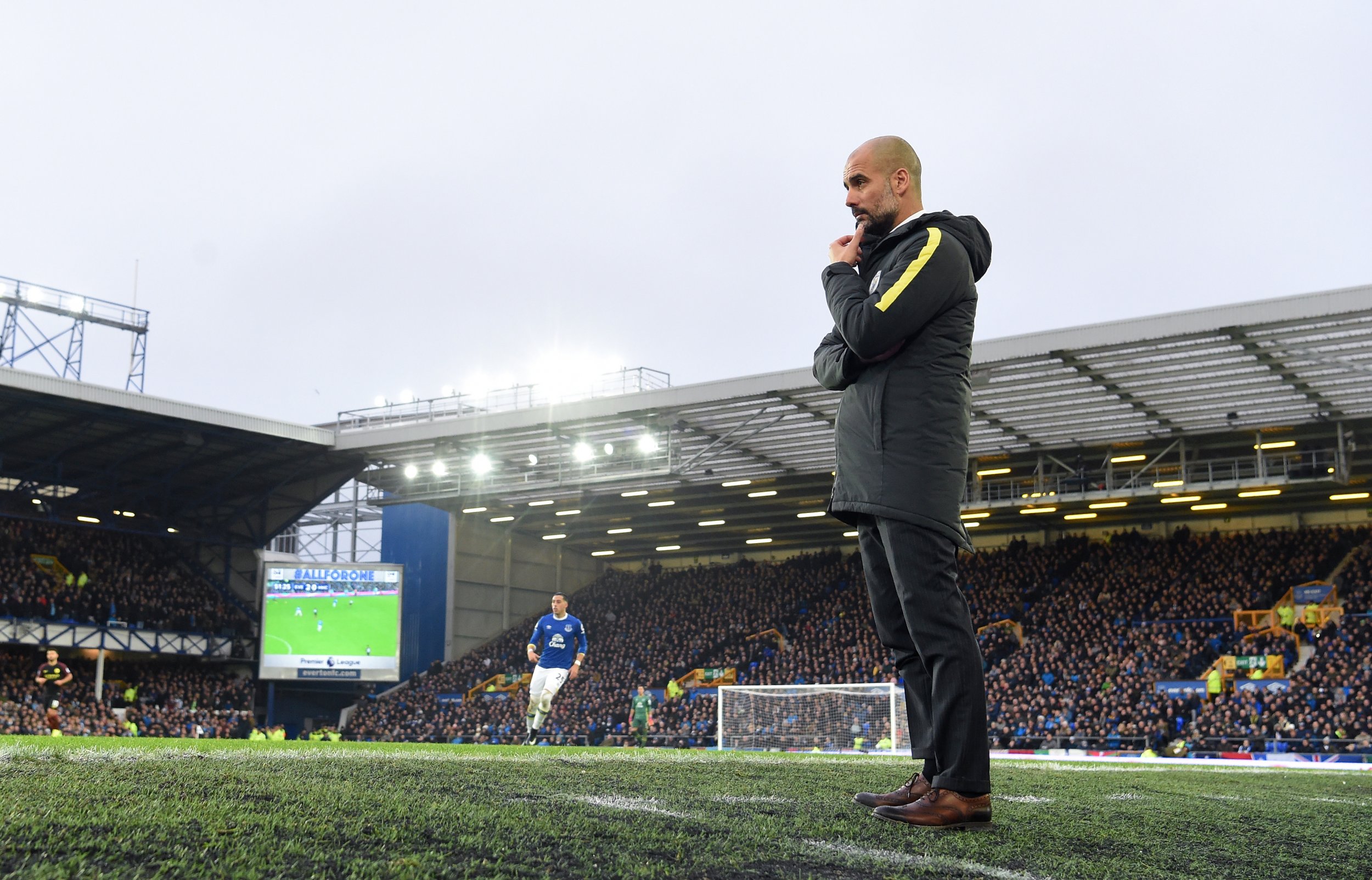 Manchester City manager Pep Guardiola has conceded his team's English Premier League title challenge is over following a humiliating 4-0 defeat to Everton at Goodison Park.
The loss was City's second in three league games and left it 10 points behind leader Chelsea. Antonio Conte's side stretched its lead at the top of the table to seven points over Tottenham Hotspur with victory over Leicester City on Saturday.
"Yes," Guardiola said when asked if City's hopes of the title had ended. "The first one [Chelsea] is a 10-point gap and that is a lot. The second one is three points, so we have to see. I spoke with the players for the last three weeks to forget about the table, focus on the next game and do our best. After that, at the end of the season, we'll analyze how our level was, our performance, the coach, the players. After we are going to decide."
Guardiola has been displaying signs of pressure since Christmas. Two weeks ago he was forced to clarify comments made in an interview with NBC that suggested he was thinking of retirement. City had appeared to bounce back from a run of poor form with a 5-0 victory at West Ham United in the FA Cup on January 6. But goals from Romelu Lukaku, Kevin Mirallas, Tom Davies and Everton debutant Ademola Lookman meant it left Merseyside shame-faced.