Exclusive: Why Pep Guardiola Wanted a Struggle at Manchester City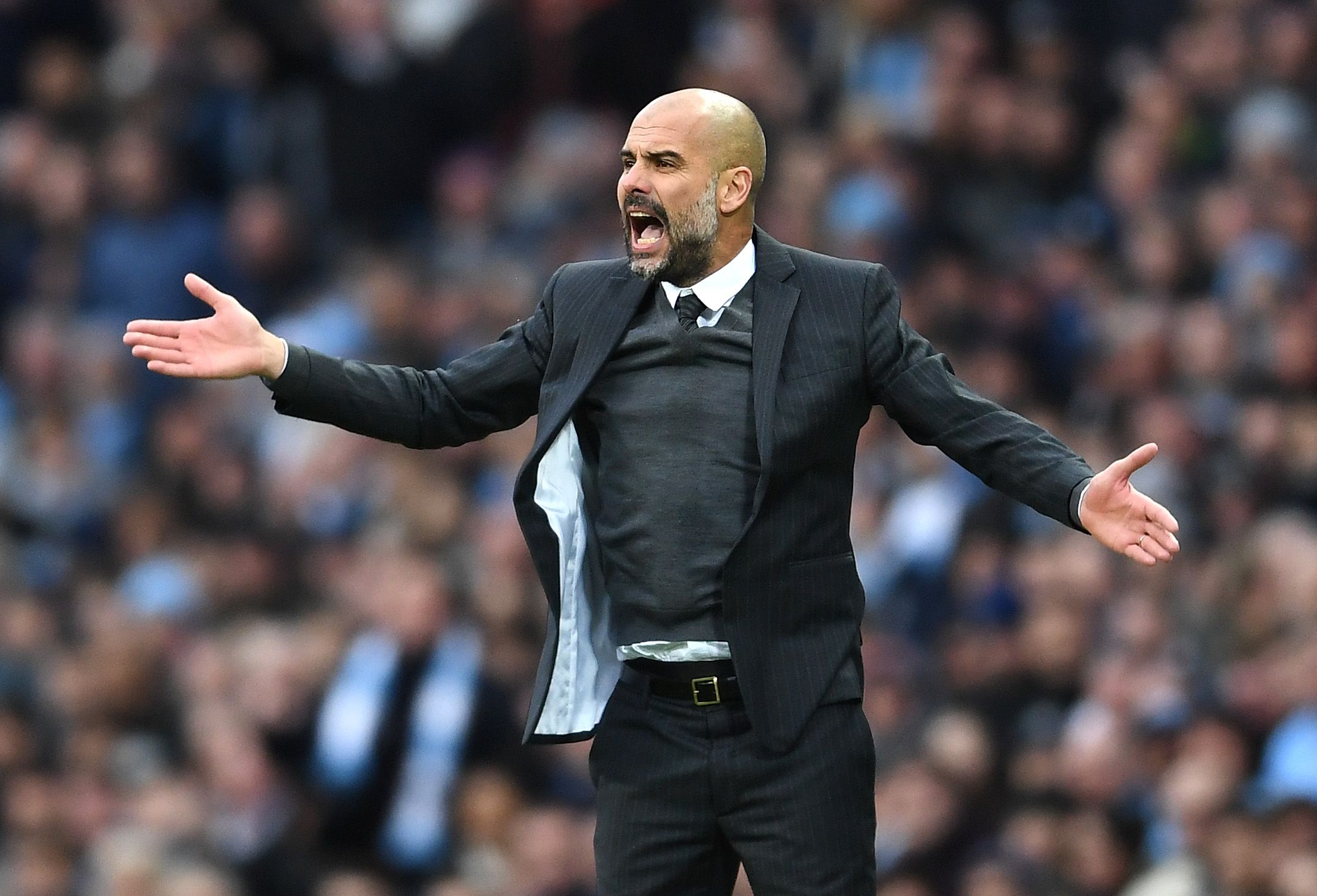 Pep Guardiola is having the worst run of his nine-season career as a manager: He has suffered five defeats in 26 games at Manchester City, and won only 62.5 percent of games in the Premier League—a figure far lower than his best during the three years that he headed up Bayern Munich, where he won 80 percent of games in the Bundesliga.
Halfway through previous seasons as a manager, Guardiola had never lost more than five matches—the same number that he has currently lost with Man City. This is clearly his lowest moment as a coach. And it's hardly a surprise: Guardiola went to Manchester searching for these kinds of challenges; he was looking for new problems to solve and he clearly found no shortage of them.
Pep brought this upon himself. It's exactly what he wanted: to take on different problems and try to solve them. His way of thinking is very unconventional. In my book Pep Guardiola: The Evolution, I revealed the coach's peculiar personality traits. He is someone who doesn't enjoy being in his comfort zone, but who needs to change, move, take on challenges and new problems. Being in his comfort zone makes him unhappy.
That explains why he is no longer at Barcelona. Anyone else would still be on the bench at Camp Nou, managing the boundless talents of Messi, Iniesta, Busquets or Piqué. He would still be winning titles. Why not stay there? Because he wanted to explore another world, that of German football, with its distinct challenges. And how he suffered!
The experience in Munich proved difficult, complicated and full of obstacles, whether it was because of the language barrier or style of play that was quite different to the ones championed by Guardiola. But it was also a thought-provoking, enriching experience for the coach. And above all, he learned a great deal during the three years he spent at Bayern, as much in terms of play as in terms of management and leadership. He clearly identified his main faults and mistakes, which fueled his desire to correct them at Manchester from day one, and he benefited from core principles of German football. Without a doubt Pep is a much better coach today than in 2013, thanks to the difficulties he experienced in Munich.
Being a better coach is not the same as winning more matches, as the stats show. In just 15 Premier League games, his team have conceded 19 goals, while last season Bayern only conceded 17 during the entire Bundesliga (34 matches). It's clear that Man City's defense isn't that good, although it was better in the early stages: In the first 10 games of the season, the team scored 30 goals and only conceded six—winning all 10 games. Then everything changed and in the following 10 matches, they scored few goals, conceded a lot and, as a result, didn't win many games. There are three reasons why:
The initial 10-match winning streak was misleading, since some of them were not the result of playing well. And it produced a "euphoric effect" among the players, who felt that they had quickly "understood" Guardiola's proposed way of playing.
After that, Man City faced coaches who knew Guardiola's game well: Brendan Rodgers, Mauricio Pochettino, Ronald Koeman, Luis Enrique, Claude Puel, Jose Mourinho. And they began to find a way to stop them. Some did it by putting a lot of pressure on City's goalkeeper and defenders with the intention of causing mistakes in certain players, such as John Stones or Aleksandar Kolarov. Other rivals took ultra-defensive measures so that City's attack was no longer as fluid and effective. Both of these approaches were successful enough and achieved their goals.
The negative spiral of the results caused self-esteem to drop among City players. The same players who had been playing freely and confidently for weeks suddenly became footballers who made childish mistakes and Guardiola has not yet found a way to undo that. Not even the major triumph over Barcelona in the Champions League could boost the team's confidence. His players' learning curve stalled suddenly sometime in November, giving Guardiola little chance to re-establish the success of the first few months.
Guardiola is where he wanted to be. Don't get me wrong: he would prefer to be winning every game, of course. But he is facing new challenges, exactly what he was looking for in Manchester. If he wanted an easy life, he would have stayed in Barcelona or in Munich, but he's an extraordinary guy and he would rather stick his neck out. I'm not saying whether this is good or bad, but this is Guardiola. And as I explain in the book, his plans for the team will begin to become reality in 2018.
Marti Perarnau is the author of Pep Guardiola: The Evolution published by Arena Sport (£14.99). This article was translated from the original Spanish by Naina Bajekal .