Pep Guardiola Played 'Boring' Football at Barcelona, Says Club Prodigy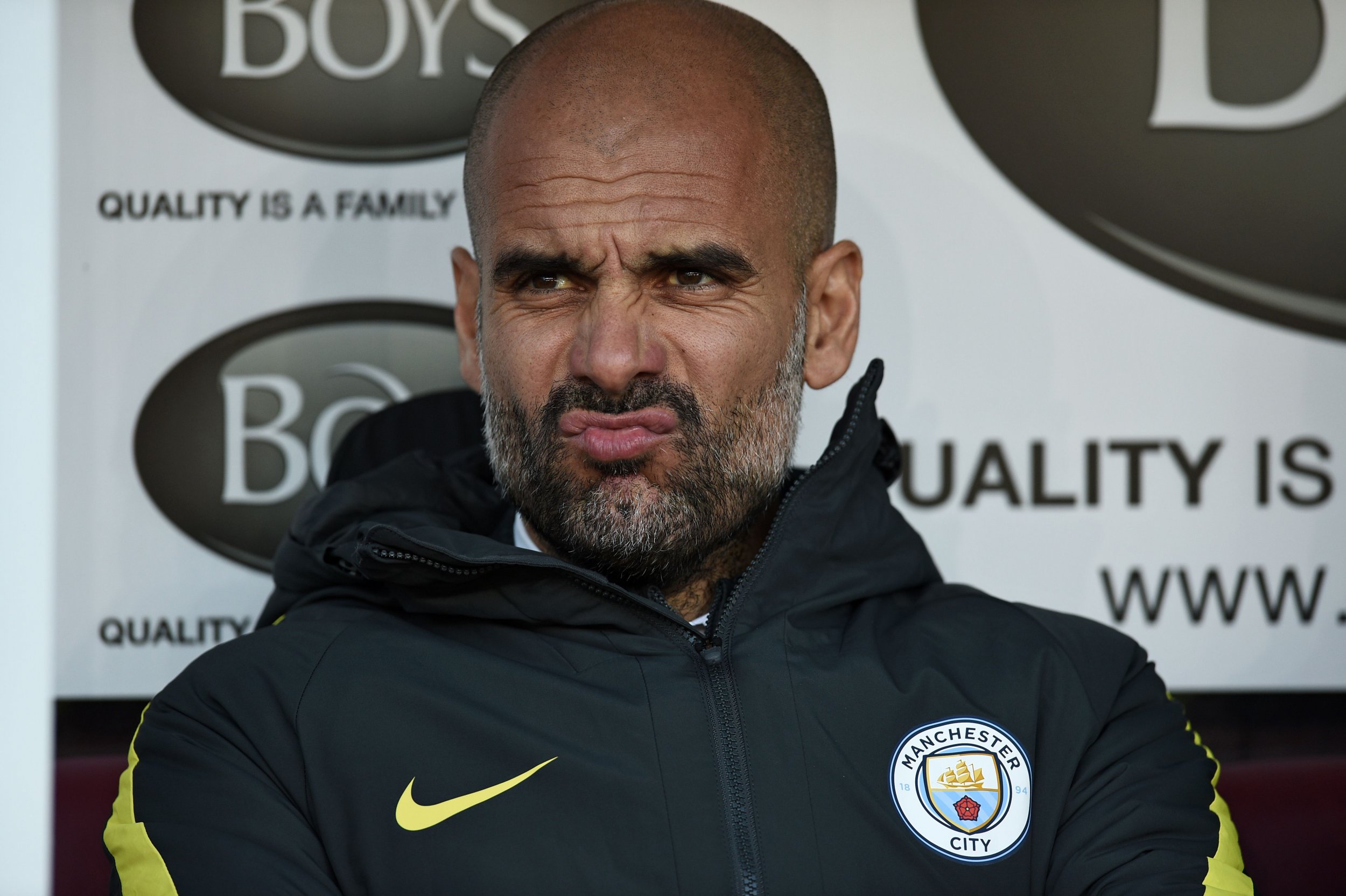 Pep Guardiola's impact at Barcelona has been described as revolutionary. His team from 2009 through 2011 is regarded as one of the greatest in the modern era, as he won 14 trophies in just four years as manager. But, to up-and-coming Barca star Samuel Umtiti, it was all just a bit too "boring."
Umtiti, the 23-year-old center-back, made the move to Catalonia in the summer after developing into one of Europe's greatest prospects in Lyon's academy.
But he has revealed that Guardiola, now at Manchester City, created a style of play at the Camp Nou that he regarded as rather tedious. "It was less passionate," the Frenchman told France Football.
"I said to my friends, 'I adore Barca but when they keep possession for 10 years it's boring.' Later, their play changed again."
Umtiti was a regular in Luis Enrique's team this season before a muscle injury sidelined him earlier in November while on duty with France.
But the defender suggested he has found training sessions more taxing than matches this season, as he comes up against five-time Ballon d'Or winner Lionel Messi every day.
"He has so much ease on the ball," Umtiti said. "His talent is innate although he works a lot. In training he does things that are out of the norm. Sometimes he dribbles past everyone as if we were nothing more than cones, including me."
Umtiti could be back from injury as Barcelona hosts Real Madrid at the Camp Nou on Saturday in the first El Clasico of the season.
Barca trails Real at the top of La Liga by six points after 13 matches.