Barcelona vs Manchester City: Pep Guardiola's Veiled Offer To Lionel Messi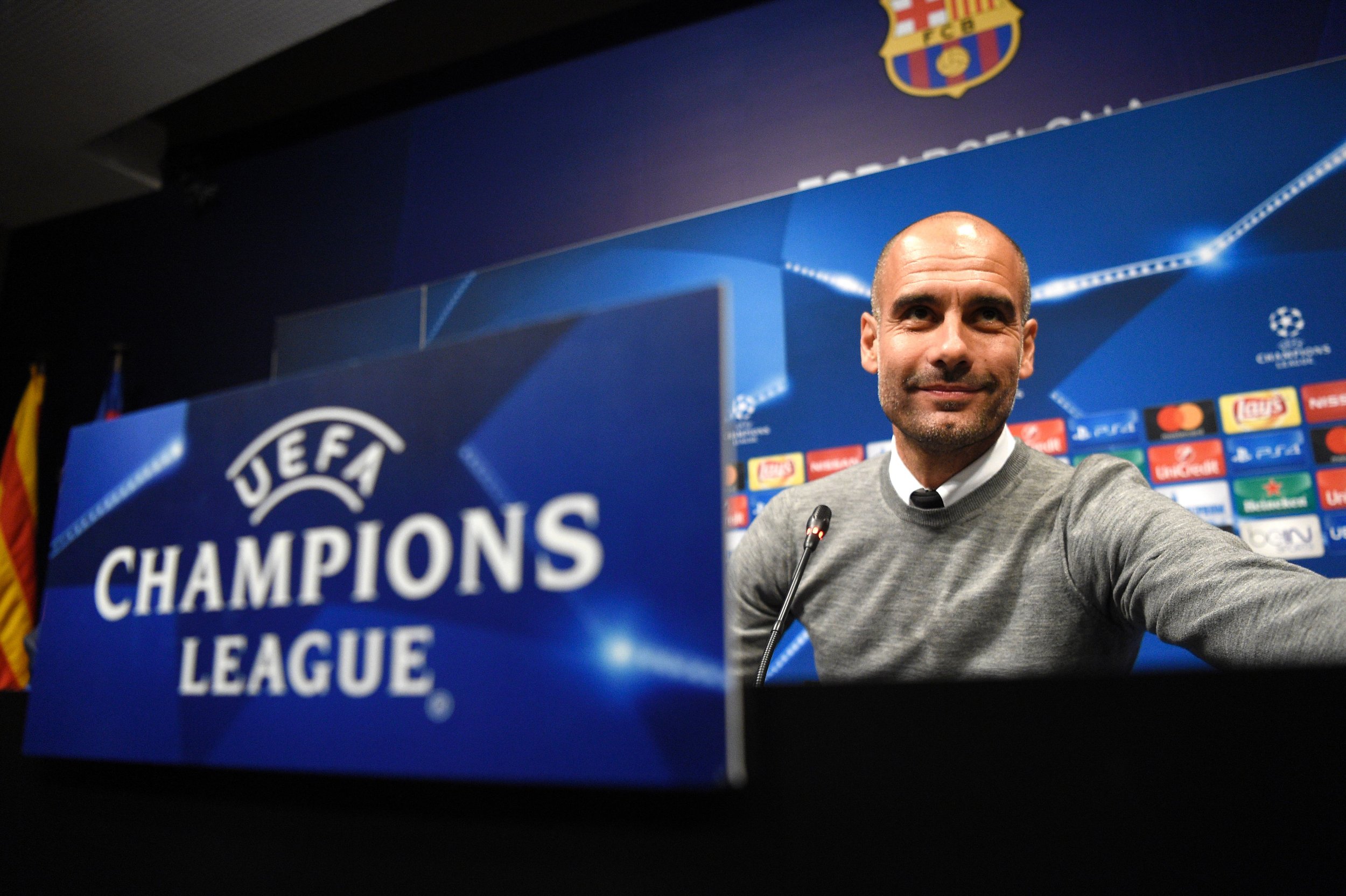 Former Barcelona boss Pep Guardiola has left the door open for his protege Lionel Messi to one day join him at Manchester City.
Guardiola, who nurtured the Argentinian forward into a five-time Ballon d'Or winner, comes up against his former club in the Champions League on Wednesday.
Despite saying he wants Messi to finish his career at the Camp Nou, the Spaniard hinted that he would like to be reunited with him in the Premier League.
"In the case of Leo, I really wish him to play here (at Barcelona) and finish his career here," Guardiola said.
"But maybe he will think, 'OK, I want to go play somewhere else,' because maybe he wants his kids to speak English or live a different experience, like happened to many of us. Maybe it could happen.
"But if he decides to go and it happens, there would be a list of seven or eight clubs that would want to sign him, and it would be down to him. Messi will decide where to go."
The comments came from City's manager after reports alleged Guardiola had attempted to lure Messi to the Etihad Stadium in the summer as he prepared for his first season in England. He denies this.
Wednesday's match at the Nou Camp will not be the first time Guardiola has returned to the club where he played and managed to three La Liga titles and two Champions Leagues.
In May 2015, Guardiola took his Bayern Munich side to Catalonia where it was beaten 3-0 with goals coming from Messi and Neymar.