Iniesta: How Pep Guardiola Transformed Barcelona Forever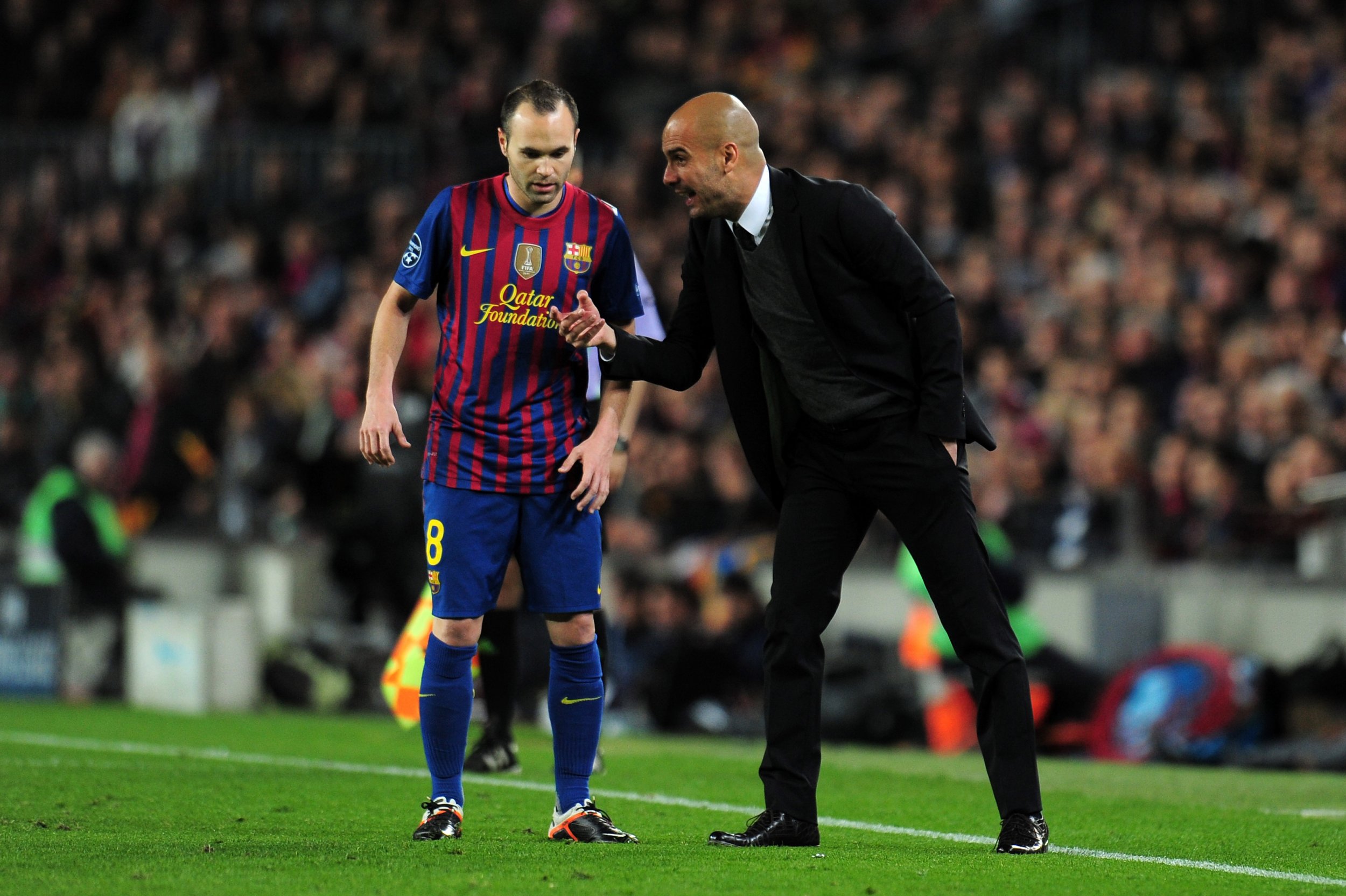 Spanish midfield maestro Iniesta believes Pep Guardiola can transform Manchester City the same way he changed Barcelona back in 2008.
Iniesta, 32, was in the squad of the Catalan club when Guardiola took over from Frank Rijkaard as a novice in management, but led the club to 14 trophies in four years.
Unique training drills and styles, Iniesta says, are what changed the Barcelona way so dramatically when Guardiola arrived.
"We passed from one era to the next and suddenly there was a different way of playing and a different way of understanding what we were trying to do and how we would go about trying to hurt the opposition," Iniesta told the Daily Mail.
"There was coming out with the ball using the center-backs or with the fullbacks, then there was the tactic of dropping the holding midfielder between the central defenders. I had never experienced such definitive play."
And Guardiola will hope to deliver this once again in Manchester. After winning three games from three in the Premier League, Iniesta believes his former boss is on his way to doing exactly that.
"Pep knows how to adapt and he'll adapt to the Premier League," he said. "He has made sure to get people on his staff who are going to help him do that. Mikel Arteta [Guardiola's assistant who played for Everton and Arsenal] is only going to speed up that process."