Why Pep Guardiola Wants to Work in the English Premier League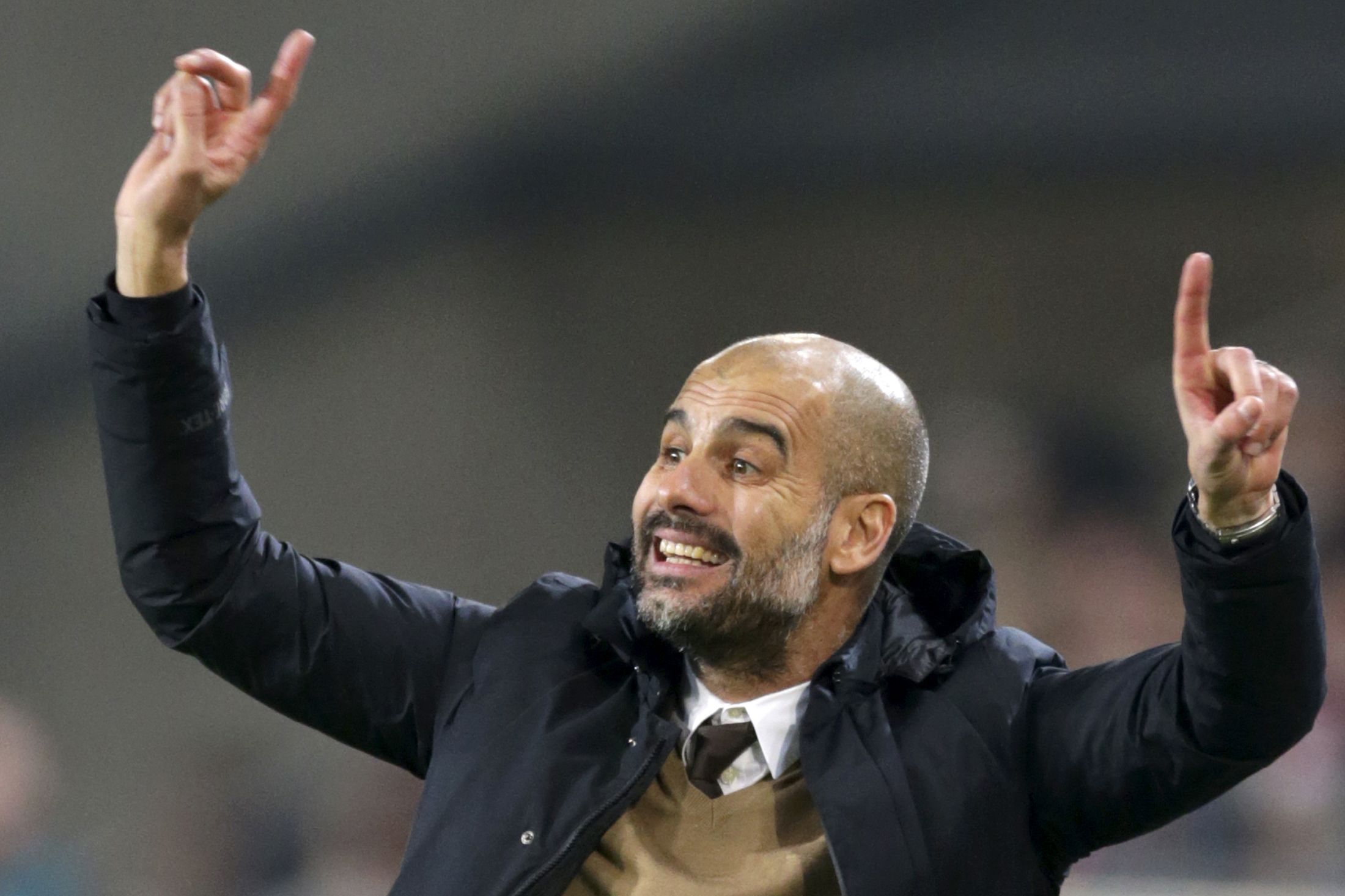 Pep Guardiola, one of world football's most in-demand managers, has for the first time voiced his desire to work in the English Premier League.
Guardiola will leave German Bundesliga club Bayern Munich, at the end of this season, with Carlo Ancelotti, the former AC Milan, Chelsea and Real Madrid manager, taking his place.
And the Spaniard, who coached Barcelona to 14 trophies between 2008 and 2012, including two UEFA Champions Leagues, revealed that the reason behind his decision to leave Bayern is the desire to work in England.
"I have an opportunity to work in England," Guardiola told a Bayern press conference. "I am at the right age and I feel it is the right move for me.
"I want to experience a new city and I want to work in England. That is the reason I have taken this decision."
Guardiola has reportedly drawn interest from both Manchester City and Manchester United, the bitter cross-city Premier League rivals, though Louis Van Gaal, the United manager, is under less pressure than he was before Christmas, when his team were in the middle of an eight-game winless run.
Guardiola, who made 263 appearances for Barcelona as a midfielder between 1990 and 2001, told Bayern of his decision to leave at the club's Christmas party.