Pepe the Frog Creator Calls Hate Symbol Designation 'Absurd'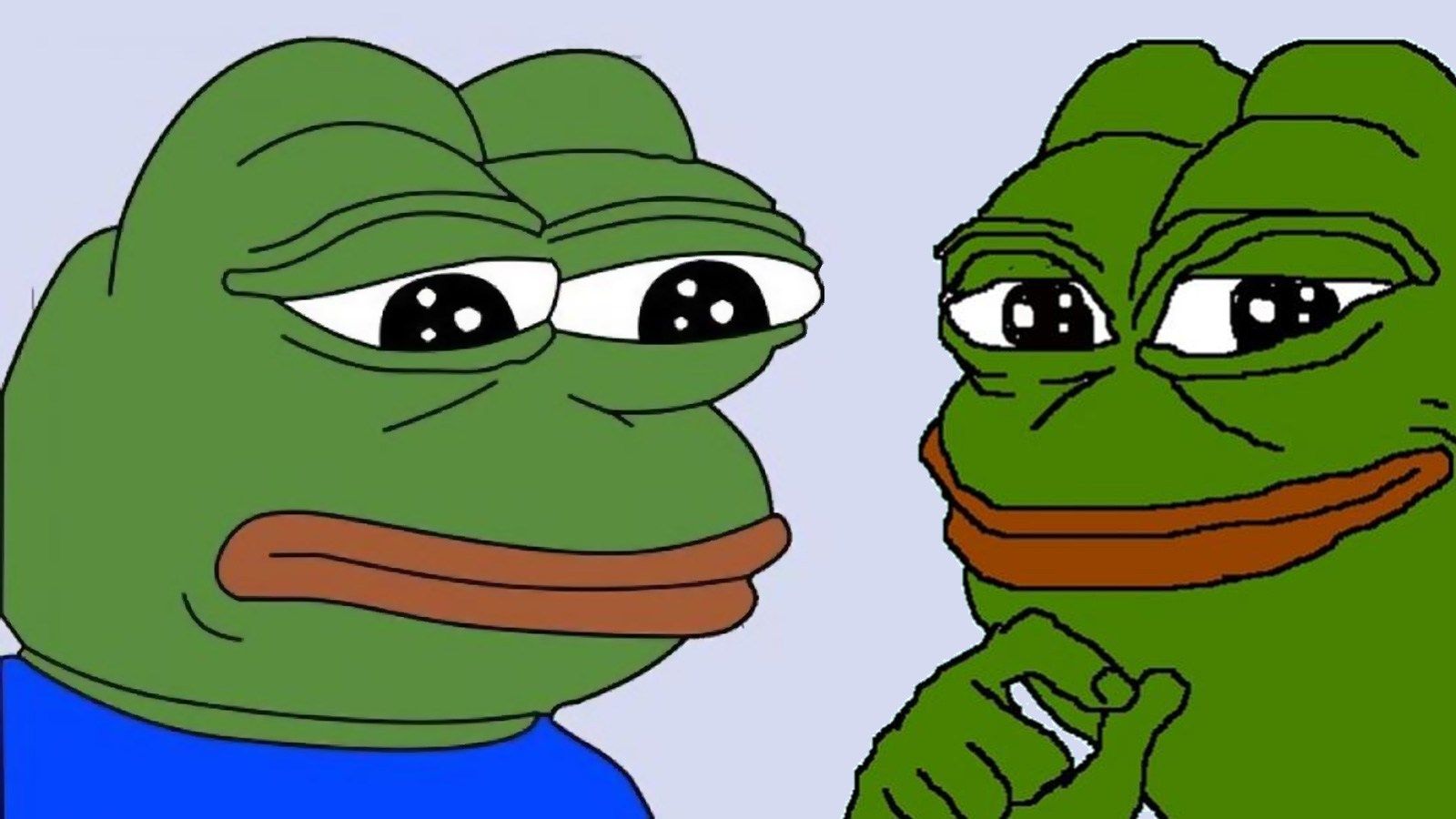 Think of "hate symbols" and a few icons come to mind: swastikas, burning crosses and certain numbers, slogans and hand signs used by white supremacist or other hate groups.
On Monday, a popular internet meme, Pepe the Frog, was added to that list by the Anti-Defamation League (ADL), which included him in its Hate Symbol Database. Created by artist Matt Furie in 2005 as a character in his Boy's Club online comic, Pepe—originally a chilled out, weed-smoking frog who frequently uses the catchphrase, "feels good man"—was later embraced by the 4chan message board before reaching the wider internet, and then, more recently, by the largely white nationalist "alt-right" movement.
Donald Trump, who the alt-right is backing for president, retweeted a picture of Pepe drawn in his likeness last year.
Furie, who is based in Los Angeles, tells Newsweek that Pepe's designation as a hate symbol is "pretty absurd." He first heard about it on Tuesday night in a text from a friend. On Wednesday morning, he woke up to dozens of emails, but "didn't really feel like dealing with it right on the spot. The whole thing just seems a bit rushed. The fact that the ADL put Pepe the Frog as a whole as an official hate symbol, I don't really think it's true."
The ADL points out that Pepe "did not originally have racist or anti-Semitic connotations" and that "the majority of uses of Pepe the Frog have been, and continue to be, non-bigoted." But for those who have only ever heard of Pepe because of his unfortunate association with white supremacy and racism, it doesn't matter. Pepe's entry on the Hate Symbol Database include versions of him as a Ku Klux Klan member and a uniformed Nazi standing outside the Auschwitz concentration camp.
"The images that they use on the site to describe Pepe the Frog. They're also including my name on there. I'm just a struggling, working artist. To include my name on there.… I don't want to have my name attached to these images of Nazi propaganda and really racist stuff," says Furie.
The bigoted versions of Pepe are so obviously offensive and racist that they surpass the description of a "symbol," says Furie. Many entries in the ADL database are seemingly innocent letters or numbers that reveal a deeper meaning upon decoding: The number 14 refers to "14 Words," a popular white supremacist slogan, while the acronym ROA means "Race Over All," according to the database.
"When people see a racist version of Pepe, there's no hidden agenda there. There's not a code," says Furie. "When you see these versions of Pepe that are obviously racist jokes, there's no denying that it's a hate symbol. There's so many more versions of Pepe that aren't a hate symbol."
Earlier this month, Hillary Clinton's team published an Pepe the Frog explainer that explicitly tied it to white supremacy. The piece concludes with encouragement to go out and vote. Furie points out that there are racist versions of many popular memes—"You could look up Nazi Grumpy Cat"—you just have to search for them.
"I just think [the ADL] is trying to back Hillary's claim that [Pepe] is mostly a symbol used in and reappropriated for white supremacy," says Furie. "It's just not true. It's used just as much by teenage kids to describe watching Netflix or having a bad day at school."
Furie says the ADL didn't consult him before adding Pepe to the database. When contacted by Newsweek, Oren Segal, director of the ADL's Center on Extremism, said, "We will be reaching out to Mr. Furie to discuss our shared concerns over the appropriation of his character by bigots." Segal added that, "We also hope to explore with him ways of reclaiming Pepe for good."
Furie, who will be voting for Clinton, says he doesn't discuss politics much and wishes there was more focus on topics including ecology, human rights and equal pay. With Pepe's foray into the political arena, Furie says he'll be "pretty happy" when this "circus" of an election is over.
"The fact that a cartoon frog is even any small part of the political conversation just goes to show that it's a distraction from any kind of real politics that I'd like to see people talk about," he says. "Like everything else in this election it's just another distraction."