Period Poverty: Most Poor Women in St. Louis Can't Afford Tampons and Sanitary Products, Resort to Using Rags and Diapers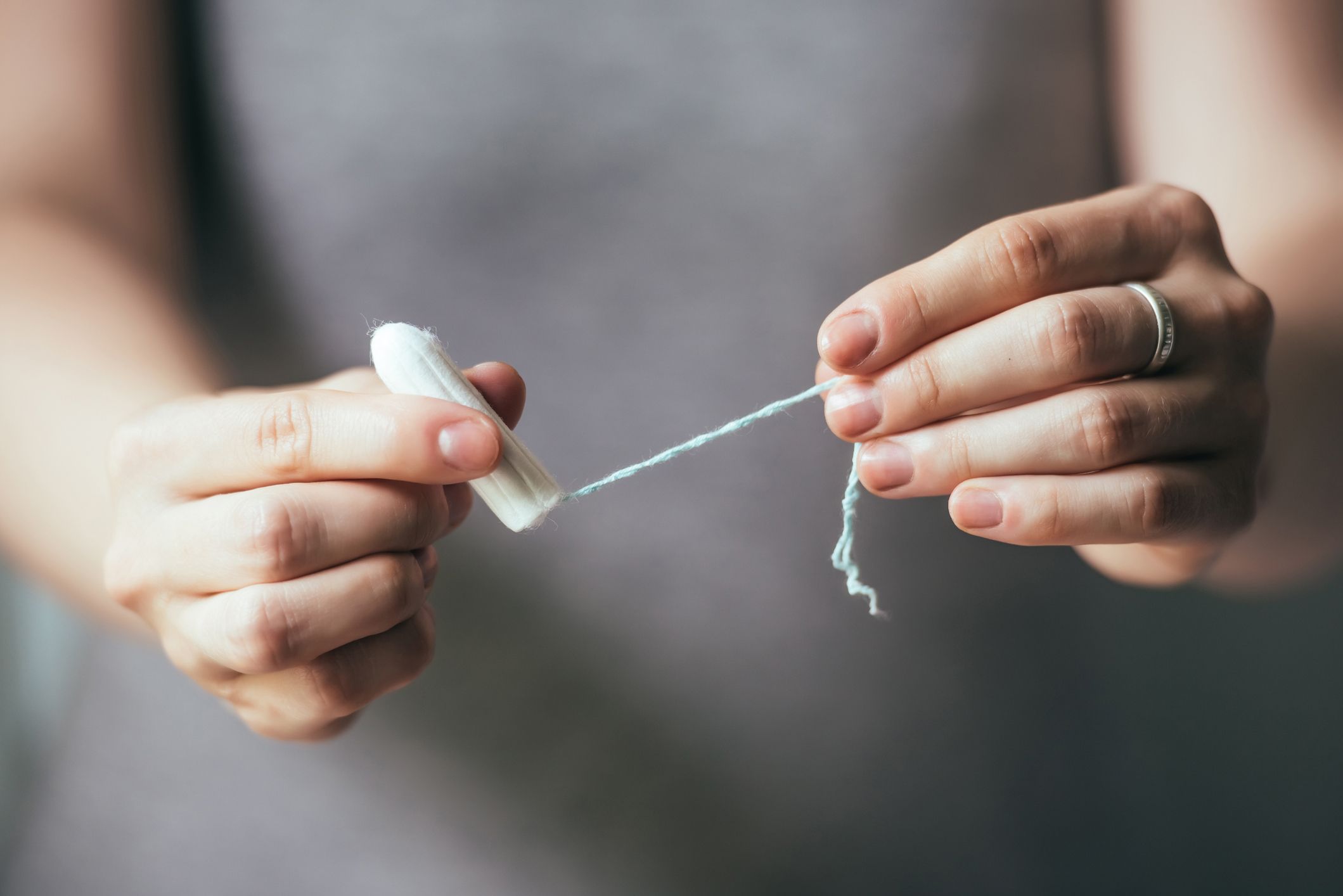 The majority of low-income women in St. Louis are unable to afford menstrual hygiene products and are forced to resort to using items like children's diapers and rags, a study has revealed.
As many as two-thirds of women in the Missouri city couldn't afford supplies like tampons or sanitary towels at least once between July 2017 and March 2018, the paper, published in the journal Obstetrics & Gynecology, showed. Just over a fifth of menstruators faced this struggle every month.
Related: Teenage girl killed by cyclone after being forced to sleep in hut while menstruating
A further 46 percent of women had to choose between food and menstrual hygiene products.
Women had to "make do" with makeshift items such as cloth, rags, tissues, toilet paper, children's diapers or paper towels taken from public bathrooms, the authors wrote. The problem was the same regardless of the woman's age.
To investigate the depth of period poverty in St. Louis, the researchers recruited 183 low-income women over the age of 18 from 10 nonprofit community groups in the city. Between July 2017 and March 2018, the respondents completed surveys on whether they could access menstrual hygiene products and what they used instead when they couldn't afford them. The researchers also held three focus group sessions and collected information from 18 organizations on the menstrual hygiene services they provided.
Two-thirds of organizations the researchers spoke to said their clients faced a problem accessing menstrual hygiene items, and 13 provided their clients with such products.
"Menstrual hygiene supplies are a basic necessity that many low-income women lack," the authors wrote. "We document the extent to which low-income women in a major metropolitan area in the United States are unable to afford these basic necessities and what they do to cope. Women's health care providers should advocate for improved access to menstrual hygiene supplies for low-income females across the United States."
According to the latest data from the U.S. Census Bureau, a quarter of people in St. Louis live below the poverty line, with an average household income of $38,664 between 2013 and 2017. The average U.S. income in 2017 was $61,372.
Nadya Okamoto, founder and executive director of the menstrual equity nonprofit Period, told Newsweek the issue was not isolated to St. Louis. She noted that 35 states have a so-called tampon tax, where products are subject to a value-added levy, unlike other necessities.
The biggest barrier to access for women is cost, she said. "Period products are usually around $7 to $10 per month. For some people, that can be a few meals. Also, most shelters aren't able to provide adequate period products to meet the demand for them, and the stigma often creates an obstacle for menstruators to feel comfortable asking for period products even if they do need them."
She went on, "Also, food stamps and other similar financial assistance programs do not help to cover period products as a necessity, and things like the 'tampon tax' don't help either."
Okamoto called on states to repeal so-called tampon taxes and for all public schools, homeless shelters and prisons to provide period products to those in need—with government support. Financial support programs for women and children should also cover period products, she said.
Women who can't afford sanitary products are encouraged to request them at their local shelter, said Okamoto. "If you need support on this, email info@period.org and we will do everything we can to support."
Jennifer Weiss-Wolf of the Brennan Center for Justice at New York University's School of Law, a menstrual equity activist and the author of Periods Gone Public, suggested that the U.S. had witnessed a sea change in attitudes toward period poverty.
She told Newsweek: "There's been a vibrant legal and policy movement in the U.S. to address access to menstrual products. Back in 2016, New York City was the first jurisdiction to pass legislation to require the provision of menstrual products among agencies that serve low-income students, those seeking emergency shelter and people who are incarcerated."
Weiss-Wolf added, "Since then, more than a dozen states and even the U.S. Congress have acted, mandating the provision of menstrual products in schools and prisons. There's a real opportunity for more progress in our current political landscape. Studies like this one help lawmakers see that the menstrual equity laws are an essential—and long overdue— intervention."
Anne Sebert Kuhlmann, an associate professor in Saint Louis University's College for Public Health and Social Justice, told Reuters: "This is not a luxury. It's a need. It affects a woman's sense of self, her sense of dignity and her ability to participate in life."
This article has been updated with a comment from Jennifer Weiss-Wolf.