Pete Buttigieg Does Not Rule Out Appointing Donors to Ambassador Posts
Pete Buttigieg did not rule out disqualifying donors from positions in his administration should he win the Democratic primary and 2020 election, saying appointments would be made on merit.
The South Bend mayor told CNN on Sunday said anyone he appointed to high office would be "qualified" and have a "readiness to do the job," adding that nobody would be disqualified because they "believed in my campaign."
His decision not to rule out the possibility of donors being given positions in a Buttigieg administration comes after rival Democratic primary candidate Senator Elizabeth Warren criticised "favorite presidential candidates" of billionaires and corporate executives in a Boston speech viewed as an attack on Buttigieg and former Vice President Joe Biden.
In the speech broadcast, she said: "Billionaires, the corporate executives, and their favorite presidential candidates have one clear goal: to convince you that everything is impossible."
The Massachusetts senator has herself been called a "hypocrite" for taking big money and later denouncing it.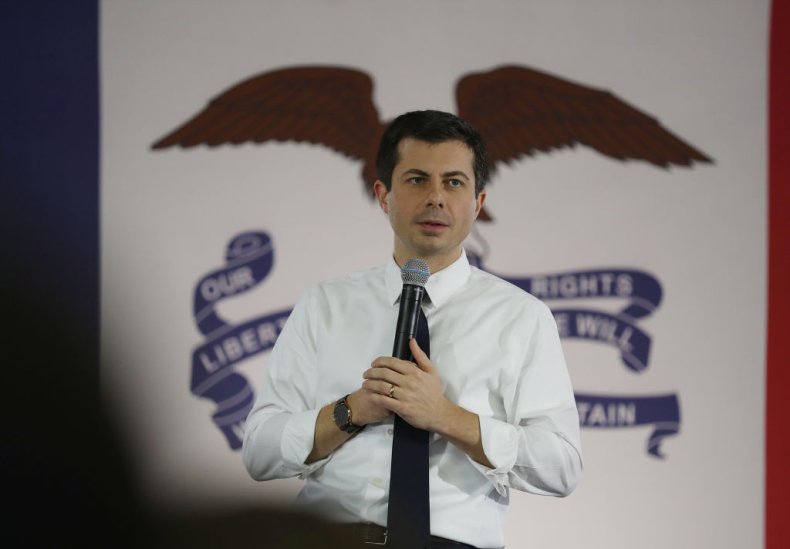 Responding to Warren's suggestion that he is a candidate of billionaires seeking to dismiss popular policy proposals as impossible, Buttigieg told CNN's State of the Union: "I'm not running based on what's impossible. I am running based on what's possible: a bold policy agenda that would make me the most progressive president we've had in a half-century that we can do in a way that will actually unify and not polarise more of the American people."
Asked if he would join Sen. Warren in pledging not to appoint "high dollar donors" as ambassadors in the event he became president, the South Bend mayor did not disqualify the possibility.
"Anybody I appoint to any office will be qualified and they'll be there based on their readiness to do the job," Buttigieg said.
He continued: "Now, if I'm trying to figure out who ought to be a senior envoy to deal with Afghanistan and Pakistan, and somebody emerges as the right person for that job with the best qualifications, are they going to turn out to be disqualified because they came to a house party for my campaign years earlier?"
When Jake Tapper cut in to say he was referring to "big dollar donors," such as people raising money for Super PACs, Buttigieg said candidates appointed to any position would be "there on their merits" and would be "neither qualified, nor disqualified, based on the idea that they supported and believed in my campaign."
Newsweek has contacted the Buttigieg 2020 campaign for further comment.
Should the South Bend Mayor become president and hand ambassador posts to donors, the move would not be a departure from appointments made under the Trump and Obama administrations.
Former President Barack Obama gave ambassadorships to 31 "campaign bundlers," according to The Center for Public Integrity, with 2013 analysis by The Guardian showing the average amount raised by appointees was $1.8m per post.
NBC News reported in April this year that President Donald Trump had nominated 14 donors with ambassador posts, having donated more than $350,000 each on average.