Pete Buttigieg Calls for 'Generational Change,' Says He Has Another 35 Years Until He's Donald Trump's Age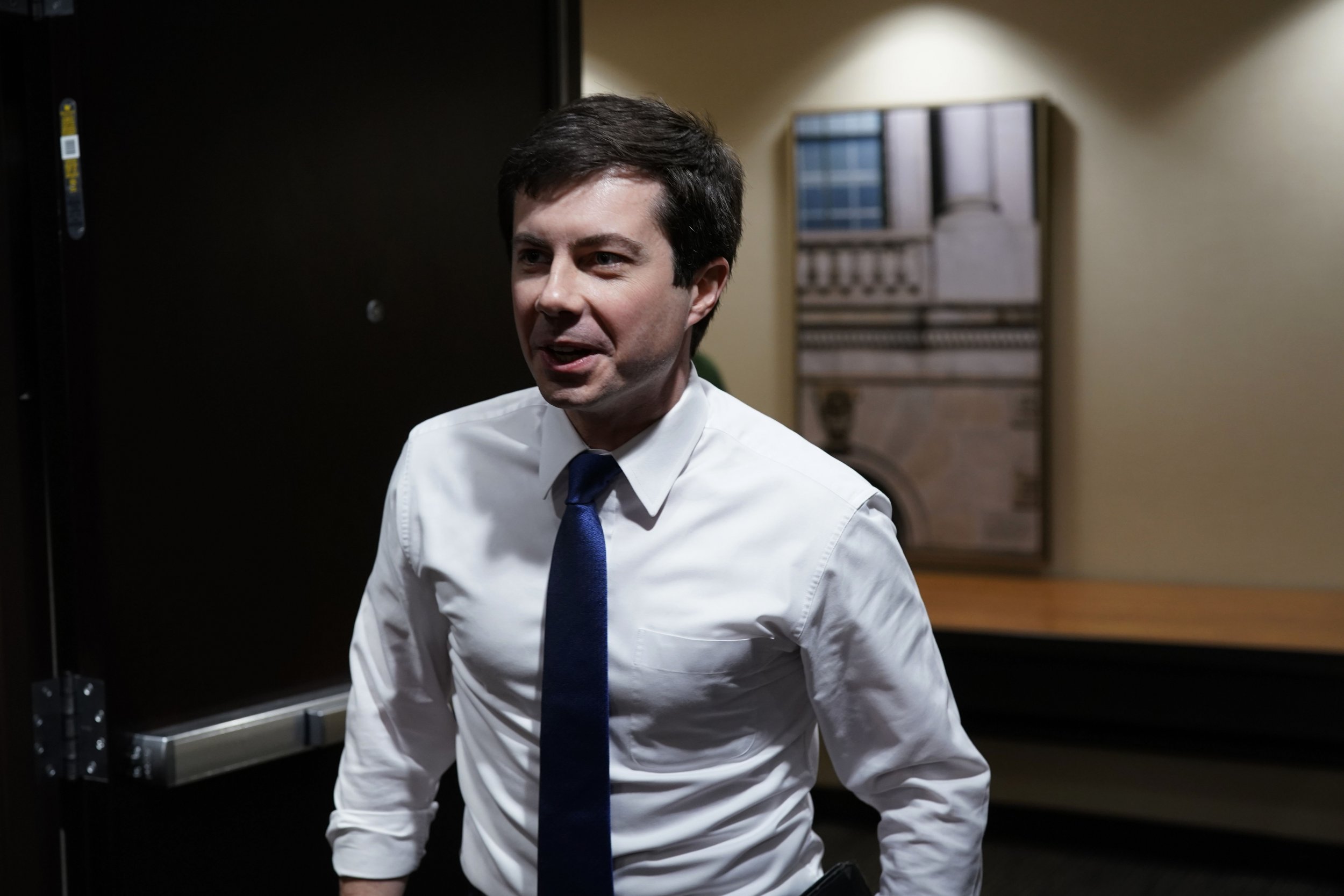 South Bend, Indiana, Mayor Pete Buttigieg said in an interview on Wednesday that "generational change" in the White House is necessary—while also taking a jab at President Donald Trump's age.
Buttigieg—a Democrat who has launched a presidential exploratory committee—is just 37 years old. Appearing on MSNBC's Morning Joe he said that was a big asset.
Morning Joe host Mika Brzezinski asked the mayor what he would pitch to voters if he was on a stage with many of the other Democratic candidates.
"You have 30 seconds to introduce yourself, what's the message of your campaign?" she asked.
"The reality is: When you take one look at me, my face is my message," Buttigieg responded. "A lot of this is simply the idea that we need generational change, that we need more voices stepping up from a generation that has so much at stake in the decisions that are being made right now."
From there, Buttigieg pivoted to a slight dig at the age of the president—who is 72—while promoting the idea that there will be long-term consequences for what happens over the next few years.
"That's why I often talk about how the world is going to look in 2054, when I get to the current age of the current president," Buttigieg added. "It's to remind us that this isn't just about one election. This is about an era. The decisions that are being made in our politics right now will decide how the next 20, 30 or 40 years will go."
Buttigieg has earned some admirers in the months since he launched his exploratory committee. He told Fox News in a recent interview that it seemed like he would officially launch a campaign down the road, noting that early fundraising and efforts to get attention had gone well.
"You only get to launch once," he said. "And I've got to tell you, I'm not going to make any news this morning, but all of the signs are pointing in the right direction. And when we do come out, it's going to be a big one."
If Buttigieg does officially run, it appears he'll make his youth a central argument for why voters should choose him. In an interview with Newsweek's Jason Lemon earlier this month, for instance, Buttigieg said that the millennial generation doesn't want to look backward amid the Trump presidency.
"I don't think anybody in our generation thinks we can solve our problems by scrolling back to the '90s or to the '50s. We are in trouble," he said. "Presidencies like this don't just happen. They happen when our democracy and our economy are letting people down, so that some people with their eyes wide open walk into the polling booth and vote to rip the house down. We've got to make sure that we're dealing with the fundamental structure of which this presidency, in my view, is a symptom and not a cause."