Buttigieg Says Embodying Pence to Help Prepare Harris for VP Debate Was 'Strange'
Former Democratic presidential contender Pete Buttigieg has described the experience of taking on the role of Mike Pence to prepare Sen. Kamala Harris ahead of this week's vice-presidential debate.
Buttigieg, who dropped out of the Democratic primary race in March, was asked by his party to help Harris by drawing on his experience of his time as mayor of South Bend, Indiana in which he had to work with Pence when he was serving as the state's governor.
The political views could not be more stark between Buttigieg, who is openly gay, and Pence, who supported anti-LGBT+ policies while Indiana governor of Indiana.
When asked about his role as the pretend Pence during debate preparations, Buttigieg told FOX 11's Elex Michaelson: "It's always strange spending that much time getting into the mind of someone you disagree with that much.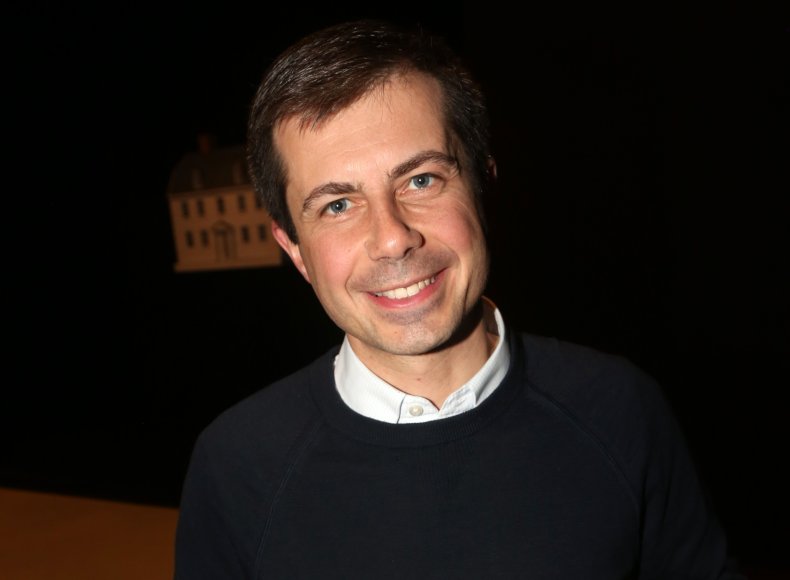 "I thought it was also an opportunity for somebody who worked with him, sometimes against him, during the time I was mayor and he was governor.
"I know him well, I know what to expect from him and I was glad I could bring that to the team that was helping Senator Harris get ready," he said.
During the debate, Harris took aim at the handling of the coronavirus pandemic by President Donald Trump and his administration, saying they had "forfeited their right to re-election". Meanwhile, Pence accused the Biden-Harris campaign of copying the White House's pandemic strategy.
A Newsweek poll found that 60 percent of respondents backed Harris as the most truthful candidate on the stage, compared with Pence's 31 percent.
On Harris's performance, Buttigieg told FOX 11: "She did a phenomenal job, carrying really the weight of history onto that debate stage.
"I was thrilled she was able to get there and penetrate the sort of forcefield of alternate reality that he likes to create." Before the debate, Buttigieg raised eyebrows on Fox News when he accused the vice president of hypocrisy for defending Trump.
"You've got a professed Christian who is going to be in the position of defending the character of a president who got caught sending hush money to a porn star," he said in comments that went viral.
This referred to adult film star Stormy Daniels, real name Stephanie Clifford, being paid before Trump's 2016 campaign to keep quiet about an alleged relationship.