Pete Buttigieg Insulted Mike Pence's Gay Rights Record 'For No Reason': Fox & Friends Recalls Friendly Indiana Past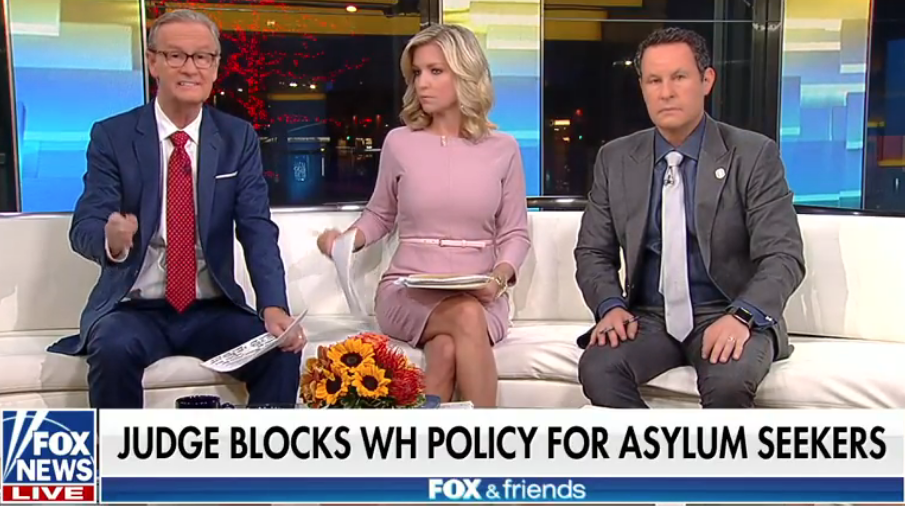 Longtime Fox & Friends co-host Brian Kilmeade claimed South Bend, Indiana, Mayor Pete Buttigieg recently challenged Vice President Mike Pence on his Christian values and LGBTQ stances "for no reason" at all, citing the Indiana duo's friendly past.
The Tuesday morning Fox News crew shared laughs over the number of Democratic 2020 hopefuls, saying potential candidates like Pete Buttigieg—who has not officially announced yet—are "so desperate for headlines" they are performing outlandish political stunts, like "taking on" the vice president's controversial history with gay rights groups. In the past, Pence has been publicly supportive of Buttigieg, in particular his military service.
But the Tuesday program took yet another shot at Buttigieg, after the gay Christian and military veteran questioned the faith and religious values of both President Donald Trump and Pence.
"These candidates are so desperate for headlines they're going to the nth degree," Kilmeade said. "Yesterday, you had Senator Corey Booker come out saying [he's] sponsoring legislation for reparations. You had Mayor Pete come out, and for no reason, take on the vice president of the United States, when all the vice president said in the past about him is nice things; about his service to the country and his work as mayor."
Pence has a long and contentious history with gay rights groups and LGBTQ issues, particularly his 2015 signing of the Religious Freedom Restoration Act while governor of Indiana. Many critics say the law allows businesses and individuals to discriminate against members of the LGBTQ community based on their religious values. Pence has repeatedly rejected the accusation the RFRA was a "license to discriminate," rather than a guarantee that the state's law would respect religious freedom.
At the time, then-Mayor Buttigieg criticized then-Governor Pence on Twitter over the RFRA legislation: "Disappointed @GovPenceIN signed #RFRA and put our local non-discrimination rules at risk. Already turning off business that we need."
Buttigieg and Pence began serving in their Indiana offices in 2012 and 2013, respectively, with the two having an overwhelmingly amiable relationship. Buttigieg publicly came out as gay in 2015 and Pence responded on WSBT-TV by saying, "I hold Mayor Buttigieg in the highest personal regard. I see him as a dedicated public servant and a patriot... We have a great working relationship."
Speaking with New York Magazine in February, Buttigieg recalled Pence "said nice things about me" when they worked together. He noted Pence was "noticeably moved" when the then-Indiana governor personally called him following Buttigieg's deployment to Afghanistan as a member of the Naval Reserve. In his autobiography released this year, Buttigieg said Pence was always "gracious and decent to me in person," but criticized his RFRA backing.
But on Sunday, Buttigieg criticized the former governor.
"If me being gay was a choice, it was a choice that was made far, far above my pay grade," Buttigieg said at a LGBT event. "And that's the thing I wish the Mike Pences of the world would understand. That if you got a problem with who I am, your problem is not with me—your quarrel, sir, is with my creator."
Another anti-gay allegation against Pence stems from his 2000 congressional run, where it appeared he supported federal funds to be allocated for "gay conversion therapy" on his campaign website. Screenshots of Pence's 2000 House campaign website bluntly stated the Indiana Republican's opposition to gay and lesbian marriages.
Conservatives and other Pence defenders dismiss accusations that Pence is anti-gay as pure politics, pointing to several Wall Street Journal opinion pieces he penned, including in March 2015, where he wrote, "If I saw a restaurant owner refuse to serve a gay couple, I wouldn't eat there anymore."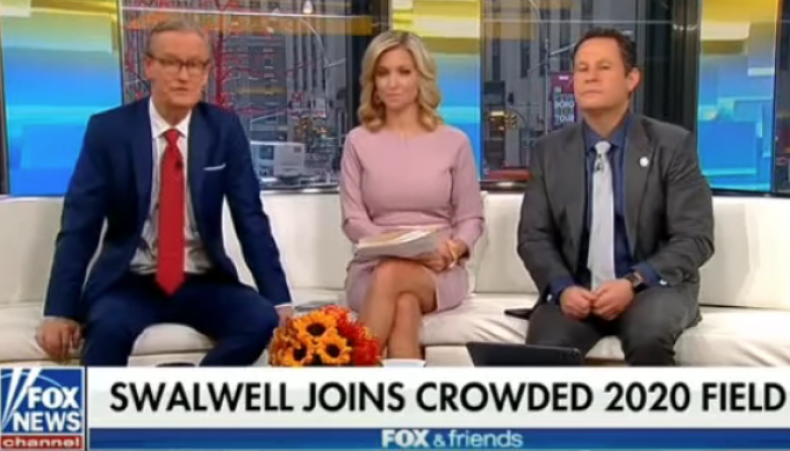 Pence's wife, Karen, has also been the target of anti-gay accusations over her employment at the private Immanuel Christian School in Springfield, Virginia, where employees were required to sign a pledge declaring marriage is defined as being solely between a man and a woman. But Pence pushed back against this criticism, remarking to the Eternal Word Television Network in January, "I have to tell you, to see major news organizations attacking Christian education is deeply offensive to us."
On Twitter Tuesday morning, Buttigieg appeared to compare Pence's public pleasantries versus his legislative actions: "People will often be polite to you in person, while advancing policies that harm you and your family. You will be polite to them in turn, but you need not stand for such harms. Instead, you push back, honestly and emphatically. So it goes, in the public square."