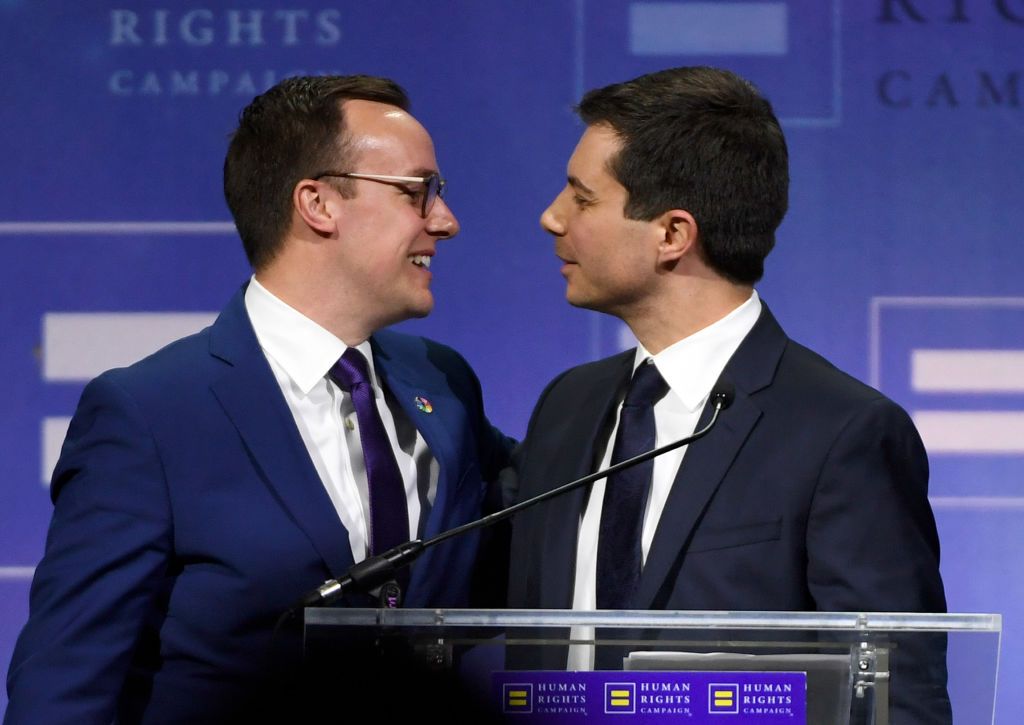 South Bend, Indiana, Mayor Pete Buttigieg dismissed President Donald Trump's recent positive comment about Buttigieg's marriage to Chasten Glezman, remarking that he'd rather see Trump enact actual policies which benefit LGBTQ Americans.
Buttigieg told the NPR Politics Podcast through Iowa Public Radio he couldn't care less about Trump's shrugging approval of his being gay or married. The mayor and 2020 presidential candidate was responding to Trump's remarks to The Next Revolution host Steve Hilton.
"I think it's absolutely fine. I do," Trump said when asked about Buttigieg and Glezman in a Fox News Channel interview set to air Sunday evening. "I think it's great. I think that's something that perhaps some people will have a problem with. I have no problem with it whatsoever. I think it's good."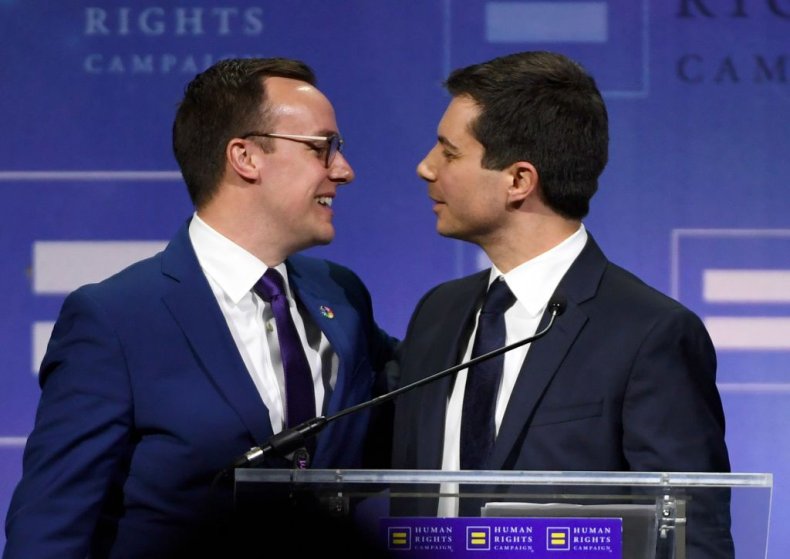 Buttigieg told NPR on the presidential campaign trail in Iowa that Trump's actions toward the LGBTQ community speak louder than his words.
"That's nice," Buttigieg responded dismissively. "I'm more interested in policies that affect LGBTQ people."
"What somebody says in an interview is one thing. How they govern is another," he added. "So much attention is given to whatever remarkably outrageous and vicious and insulting thing that the president said."
Buttigieg said Trump should back The Equality Act, a bill which would extend civil rights protections to members of the LGBTQ community. He remarked it's a "shame" the Trump administration has been critical of the legislation and is unlikely to stand behind the bill.
Aside from mocking Buttigieg's surname and appearance — dubbing the younger man "Alfred E. Neuman" in a recent interview, Trump and Buttigieg haven't sniped at each other as much as the South Bend mayor has with fellow Hoosier, Vice President Mike Pence.
Buttigieg has repeatedly criticized the vice president's stance against gay marriage. The candidate has particularly expressed his distaste for Indiana's 2015 Religious Freedom Restoration Act, signed by Pence, which many critics argued was expressly made to facilitate anti-gay discrimination in the state.