Pete Buttigieg 'Extremely Concerned' About Trump's Iran Policy, Says the President Could Lose Control
Democratic 2020 presidential candidate Pete Buttigieg said on Monday that he is "extremely concerned" about Donald Trump's policy toward Iran, warning that escalating tensions could cause the president to lose control of the situation.
"I'm extremely concerned about what appears to be an escalation with respect to Iran, not only because it's unclear what the administration's policy is but also because I'm afraid this could actually get away from the president," Buttigieg, the mayor of South Bend, Indiana said in a video uploaded to Twitter by The Hill .
Continuing, he argued that "it wouldn't be the first time" that Trump has "lost control of an international dynamic." Buttigieg, a veteran of the war in Afghanistan, went on to warn that the president could be "starting a chain reaction that even the White House can't stop."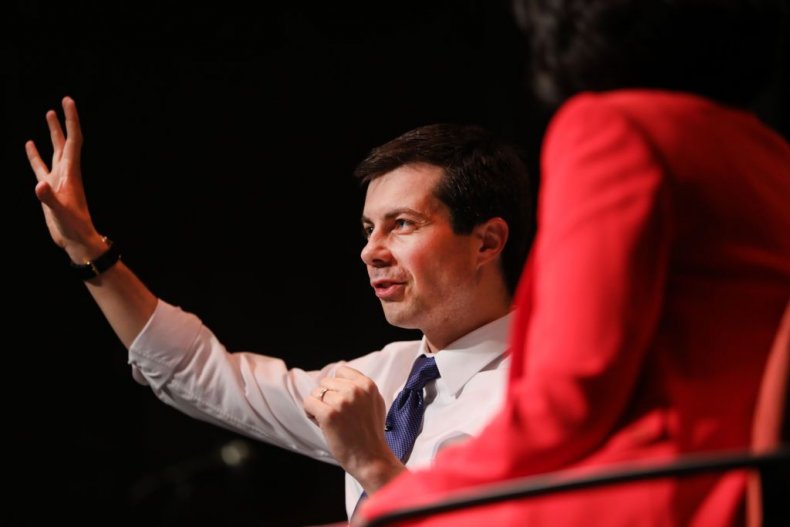 Tensions between Washington and Tehran have increased in recent weeks after Trump's National Security Adviser John Bolton announced that the USS Abraham Lincoln had been moved to the Persian Gulf due to alleged credible threats from Iran against U.S. forces and interests in the region. Iran denied planning any attacks, and some U.S. allies voiced skepticism about the credibility of the Trump administration's accusations.
Now, the Trump administration plans to send an additional 1,500 troops to the region to act as a deterrent against any possible threat from Iran. Iranian officials have criticized the White House's decision and warned that their country will not hesitate to respond to any threat.
"If they commit the slightest stupidity, we will send these ships to the bottom of the sea along with their crew and planes using two missiles or two new secret weapons," Iranian General Morteza Qorbani told Iran's Mizan news agency on Saturday.
Trump has long been highly critical of Iran and routinely slammed former President Barack Obama for signing the landmark 2015 Joint Comprehensive Plan of Action (JCPOA), commonly known as the Iran nuclear deal. Last year, Trump formally announced that the U.S. was withdrawing from the international treaty, which was also signed by the European Union, Germany, France, the United Kingdom, Russia and China. The White House has also reimplemented punitive financial sanctions against Iran, despite the staunch opposition of close European allies.
Other 2020 Democratic candidates have raised concerns about Trump's position toward Iran as well. Senator Bernie Sanders of Vermont has blasted the Trump administration, warning against the possibility of war with the Persian Gulf nation.
"I will do everything in my power to prevent a war with Iran. I apologize to no one," Sanders tweeted on Friday, arguing that he was correct in opposing previous American wars in Vietnam and Iraq.