New GOP Congressman Denounces Republicans Who Backed Donald Trump Fraud Claims
A freshman Republican lawmaker has accused fellow members of his party who disputed the election result of peddling lies for their own political ends and said their "contemptible" stance led to the violence in the U.S. Capitol.
In a video he shared on Twitter, Michigan representative Peter Meijer described how he had been with lawmakers debating the certification of Arizona's Electoral College votes, when police told them to hide under seats because protesters were trying to break into the chamber.
"For the first time in over 200 years we lost control of the Capitol yesterday," Meijer said standing in front of the building in Washington, DC where the violence broke out.
"I have seen folks trying to minimize that, saying 'you know, a few windows were broken.'
"What's more, I have seen other people say knowingly provably false things, claiming 'no, this wasn't us, this was Antifa, this was BLM.' referring to a conspiracy theory that has gained traction on social media.
"We got to this point because a number of folks, a number of politicians and a number of my fellow Republicans, told things they knew were lies," Meijer said without naming any lawmakers.
"They told people there was a stolen election, they told people that if they came out, that they could change it, that could put President Trump in power for a second term."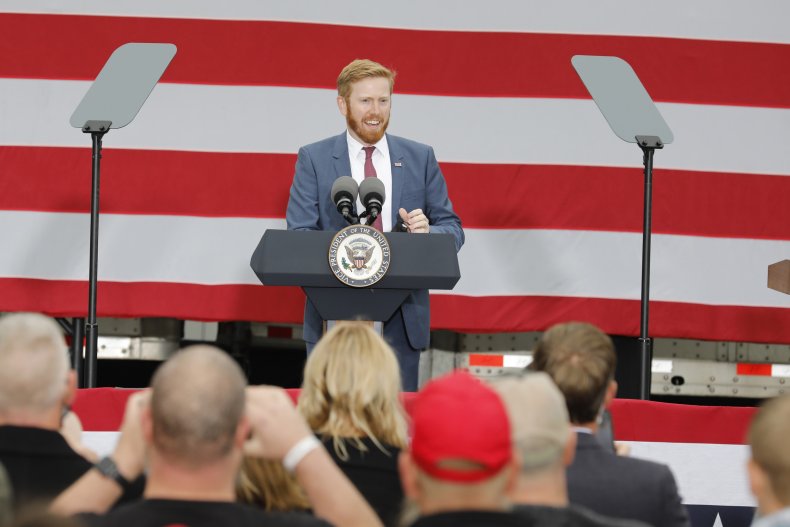 "They told them this knowing that this wasn't true, they lied, they deceived. They did either to save their own political skins or to make a quick fundraising buck. It's contemptible," he said.
Senator Josh Hawley (R-MO) was the first GOP member from the upper house to back unsubstantiated claims by President Donald Trump that the election was marred by fraud. Another five senators, including Ted Cruz, objected to the electors.
Meijer was not the only newly elected Republican representative who has linked the fatal violence on Wednesday with the rhetoric that preceded it.
South Carolina representative, Nancy Mace, who was once a loyal supporter of Trump, told British TV program Channel 4 News that "we saw it with fringe members of the Republican Party taking advantage of voters hearts, minds and wallets.
"Millions of people were misled to believe that the vice president of the United States had the ability to overturn the results of the Electoral College and make President Trump president for another four years."
"We literally in one day wiped out all the accomplishments of the Republican Party of the last four years," she added.
The graphic below by Statista shows how Americans feel about the use of violence to promote political goals.