Peter Navarro Predicts Trump 'Gets Elected in a Landslide in 2024'
Peter Navarro, a former top White House adviser, predicted that Donald Trump will be elected in "a landslide" during the next presidential election.
While some Republican Trump critics have suggested that the former president's political ambitions are done, others have argued that he is the GOP's future. Trump has reportedly considered running again in 2024, while he has said that he plans to campaign for Republican candidates in the 2022 midterm elections.
Navarro, who advised Trump on trade and manufacturing, made his prediction about 2024 during a Saturday interview with Fox News host Jeanine Pirro. The former White House official made the remark as he criticized President Joe Biden for issuing a slew of executive orders during his first weeks in office.
"Here's the thing with these executive orders. It's politics as usual," Navarro said. "When Donald Trump gets elected in a landslide in 2024 he's going to roll out the same kind of executive orders to roll things back."
Newsweek reached out to Navarro and a Trump press representative for further comment, but did not immediately receive a response.
In his final speech as president on January 20, Trump suggested to a crowd of supporters at Joint Base Andrews that this wouldn't be the end of his political ambitions. "We love you. We will be back in some form," he said.
While some Republicans have suggested that Trump's political future is done due to the January 6 insurrection of his supporters against the U.S. Capitol, others have said the former president represents the future of the GOP. Senator Rob Portman, an Ohio Republican, said he doesn't expect Trump to run again in an interview with NPR last week.
"I just don't see it. But maybe I'm wrong," Portman, who does not plan to seek reelection in 2022, said. "My hope is that we'll see people step up who have the ability to bring this coalition together and to have a positive message that focuses on the policy and these ideals and does so in a respectful way."
Other prominent Republicans see the former president as a vital force within the party.
"I hope people in our party understand the party itself. If you're wanting to erase Donald Trump from the party, you're gonna get erased," Senator Lindsey Graham, a South Carolina Republican, told Fox News earlier this month.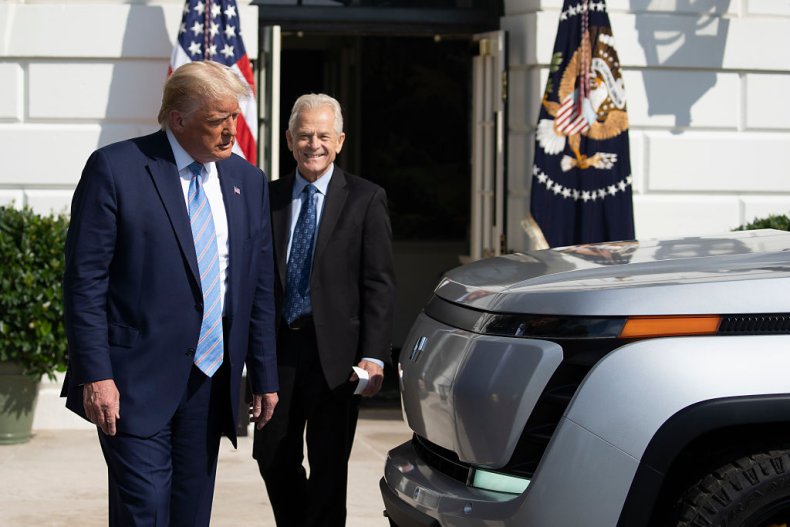 Meanwhile, Trump will face his second impeachment trial starting the week of February 8. Although five GOP senators have signaled their willingness to convict the former president of their party—which would allow the Senate to potentially bar Trump from seeking future elected office—most Republican lawmakers appear to oppose the trial. In order for Trump to be convicted, 17 GOP senators would need to vote alongside their Democratic colleagues—a prospect that appears increasingly unlikely.