Peter Rabbit 2: The Runaway is one of dozens of films whose cinematic releases have had to be delayed because of the novel coronavirus outbreak. Some of these films have chosen to forgo cinematic releases and come straight to streaming services. As a result, many families across the world are hoping that the sequel to the James Corden movie would follow the example of Trolls World Tour and start streaming soon.
However, those families will be disappointed. Sony Pictures, which is distributing the movie, has decided to delay its cinema release rather than release it early on streaming. The movie has now been given a release date of January 15, 2021. This is the second time the film has been pushed back. Originally, Sony moved the movie from April to August.
This means that the movie's likely streaming release date is more than a year from now. If Sony keeps its usual release window, it will not come to Netflix or other streamers until August 2021.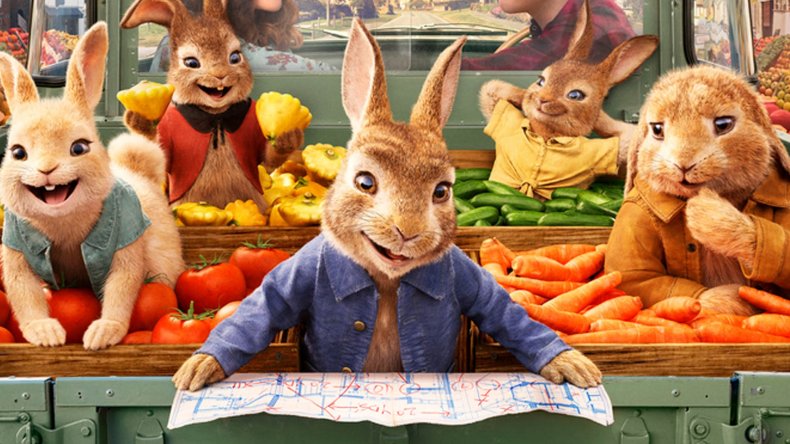 Though Sony has not revealed why it did not decide to stream the movie early, the first films box office earnings may provide some explanation. The 2018 film made $315 million at the box office on a budget of $50 million, and even the most generous streaming deal is unlikely to bring anything like that in.
So far, Sony has decided to push the release date of all of its movies rather than release them to streaming services. The studio has now moved all but one of its movies from its 2020 release calendar:
Ghostbusters: Afterlife: March 5, 2021 (moved from July 20, 2020)
Morbius: March 19, 2021 (moved from July 31, 2020)
Uncharted: October 8, 2021 (moved from March 5, 2021)
Greyhound: To be announced (moved from June 12, 2020)
The only movie Sony is now releasing in 2020 is the Kevin Hart drama Fatherhood, which has been moved from January 2021 back to October 2020.
One of the reasons the studio may have decided not to put Peter Rabbit 2 onto streaming services is due to the negative reactions from cinemas that Trolls World Tour received when Universal announced it would be made available online alongside its cinematic release.
As previously reported by Newsweek, National Association of Theater Owners chief John Fithian said of the studio's decision, "Universal knows that theaters will still be closed on April 10, so unlike every other distributor who must simply delay their releases in that time period, but still understand that theatrical release is essential to their business model, Universal on Trolls didn't make that decision. Exhibitors will not forget this."
Peter Rabbit 2 will be released in cinemas on January 15, 2021.