Peter Thiel Will Stay on Facebook's Board Despite His Anti-Gawker Crusade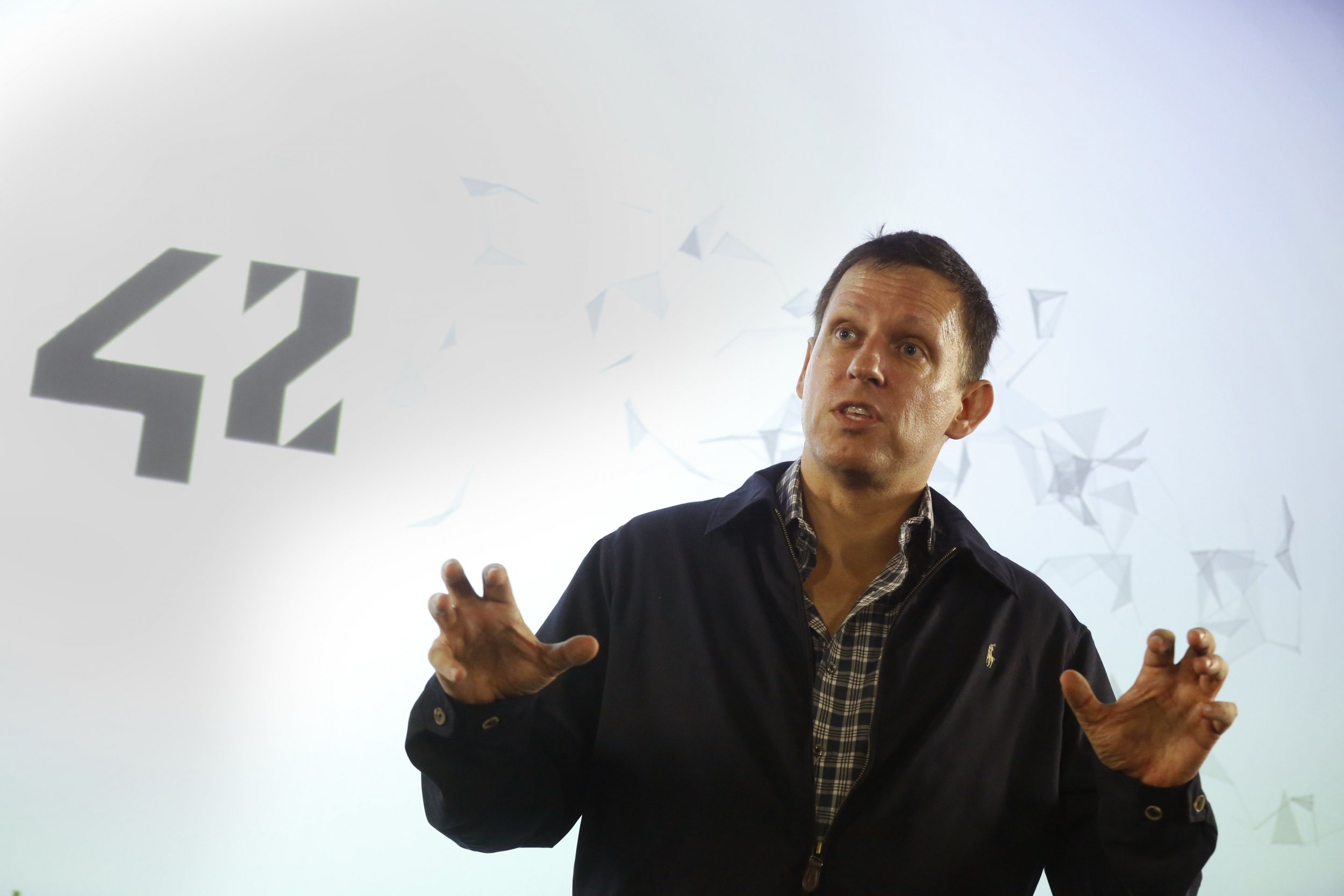 Updated | First came the media outcry against billionaire Peter Thiel for his covert crusade to destroy Gawker. Then came the defense of Thiel by his fellow venture capitalists. Now, in the latest chapter in the Thiel-Gawker saga, Facebook COO Sheryl Sandberg announced on Wednesday that Thiel will be staying put on Facebook's board.
At an interview for Code Conference outside of Los Angeles, Sandberg said that since Thiel was acting on his own and did not use Facebook resources, Facebook feels no reason to remove Thiel from its board. "Peter did what he did on his own," Sandberg said. "We didn't know about it. And you should talk to him and you should talk to him."
Thiel revealed last week that he was the financier behind former pro wrestler Hulk Hogan's defamation lawsuit over a sex tape against Gawker. A jury in Florida awarded Hogan $140 million in damages. Gawker is appealing that decision. Thiel told The New York Times that backing lawsuits against Gawker was one of the most philanthropic projects he has ever done.
Several media outlets have called for Thiel's ouster from Facebook's board, arguing his actions clash with Facebook's values of transparency and free speech. Thiel was one of the first investors in Facebook and has been a longtime board member, along with Facebook CEO Mark Zuckerberg. During the summit between Zuckerberg and leading conservatives in the media over allegations that the company was suppressing conservative news topics, Thiel sat in the room alongside Sandberg.
It's not the first issue with Facebook's board. Board member and venture capitalist Marc Andreessen made an offensive tweet toward Indians after its government shut down Facebook's Free Basics program in India, and Zuckerberg distanced himself from Andreessen's remarks last year.
Sandberg said the circumstances surrounding Andreesen and Thiel are different. "It almost looked like [Andreessen] was speaking for Facebook," Sandberg said. "There's been no implication that [Thiel] was speaking for Facebook."
When pressed by journalists during a Q&A panel—including Owen Thomas, the former Gawker writer who outed Thiel as gay in 2007—Sandberg defended Facebook's decision to retain Thiel. "I understand there are complicated issues here, but this is something that was done independently," Sandberg said.
Andreessen, along with many power players in Silicon Valley, voiced their support for Thiel's crusade against Gawker on Twitter. But on Tuesday at the Code Conference, Amazon CEO Jeff Bezos—who owns The Washington Post— called out Thiel. "The best defense to speech that you don't like about yourself as a public figure is to develop a thick skin," Bezos said. "Seek revenge, and you shall dig two graves, one for yourself."
Correction: This article originally state the Code Conference is in San Francisco. It is actually located outside of Los Angeles.