Petition Calling for Disneyland to Postpone July Reopening Garners Over 27,000 Signatures So Far
More than 27,000 people have signed an online petition to delay Disneyland's intended reopening date as of Saturday afternoon, three days after it was initially created and shared to Change.org.
The petition ultimately seeks 35,000 signatures that support its concerns about Disney's plan to begin accepting visitors at its Southern California properties in early July. On Wednesday, the company released a statement outlining its intentions to launch a phased reopening strategy next month, starting with its Downtown Disney District, a stretch of shops located along the amusement park's periphery, on July 9.
Per the proposal, Disneyland park and Disney California Adventure would begin to reopen on July 17, followed by the Grand Californian Hotel & Spa and Paradise Pier Hotel nearby on July 23. Disney's statement acknowledged that it must receive approval from state and local government officials before proceeding with its reopening plan. It also provided guidelines for continued virus mitigation measures to be implemented across Disney properties upon reopening, like capacity limits and performance restrictions to allow for adequate physical distancing.
However, given increasing cases of the novel coronavirus reported in California recently, the Change.org petition's creator urged Disney to reconsider its timeline.
"As you know, Covid-19 cases are rising," the petition's description reads. "Many people have lost loved ones due to this pandemic and by reopening the parks they are endangering cast members and guests to be exposed to Covid-19."
The petition, and Disney's reopening announcement, came as California's health authorities confirmed new virus cases in exceedingly volumes throughout last week. According to The Los Angeles Times, the state recorded 3,620 new cases on Thursday and 3,644 on Friday--with about 50 percent of cases on both days recorded in Los Angeles County. Numbers included in the California Department of Public Health's (CDPH) virus dashboard are slightly lower, showing 2,702 cases confirmed on Friday and 3,090 on Thursday.
Newsweek reached out to Disneyland Resorts for comments regarding plans to reopen as more virus cases are reported, but did not receive a reply in time for publication.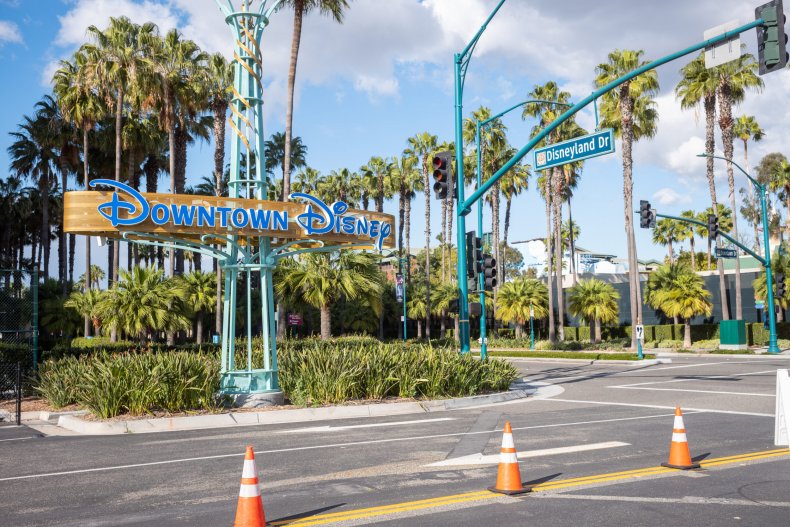 California's virus outbreak curve saw a sharp increase at the end of May. The state's health department confirmed California's highest single-day increase in cases to date on May 30, with 3,705 new diagnoses. The department's data showed lower case counts after that, though daily diagnosis reports published in June exceeded those published on almost any day in May.
At least 2,000 people have tested positive for the novel virus in California daily since May 25, several weeks after certain regions started to reopen businesses. As of Saturday, more than 50 counties statewide were approved for Stage 2 of Governor Gavin Newsom's staged reopening plan, which allows retailers, manufacturing businesses, offices, outdoor museums and limited personal care service facilities to resume in-person operations, most with modifications in place.
In comments to Newsweek on Tuesday, when California joined more than a dozen other U.S. states in recording its highest weekly average of new virus cases to date, a CDPH spokesperson said increasing diagnosis numbers reflected expanded diagnostic testing procedures as well as relaxed restrictions.