Petition Calling for Monthly Stimulus Checks of $2,000 Passes 2 Million Signatures
An online petition calling for Congress to deliver monthly stimulus checks of $2,000 until the end of the pandemic has now surpassed 2 million signatures, with the goal of hitting 3 million.
The Change.org petition, created by Stephanie Bonin, a restaurant owner in Denver, is addressed to the U.S. House of Representatives and Senate. It asks the two legislative bodies of Congress to pass a bill that allocates monthly recurring "$2,000 payments for adults and $1,000 payment for kids" for the duration of the coronavirus pandemic.
"We need immediate checks and recurring payments so that we can keep our heads above water," the petition read. "Congress needs to make sure that we won't be financially ruined for doing our part to keep the country healthy."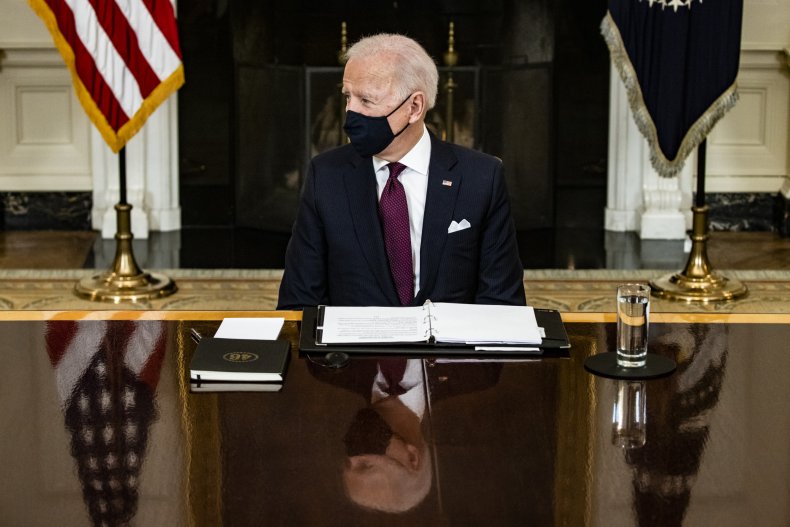 The petition has been updated regularly since it was started about a year ago when former President Donald Trump was in office. In recent weeks, as the petition continued to gather signatures, Bonin has released statements in support of making expanded child tax credits permanent and insisted that the latest $1,400 stimulus check passed under President Joe Biden "won't solve our problems."
"Another single check won't solve our problems—people are just too far behind," one update read. "Like we've been saying from the beginning of this pandemic, people need to know when the next check is coming. And the best thing our government can do right now is send emergency money to the people on a monthly basis."
The petition had garnered 2,045,940 signatures at time of publication. If it reaches its goal of 3 million, the petition will become one of the top signed on Change.org.
"Supplying Americans with monthly support until they can get back on their feet can save our communities from financial ruin," Bonin wrote.
Dozens of U.S. representatives and senators have already pressed Biden for recurring monthly direct payments until the end of the pandemic.
In January, Minnesota Congresswoman Ilhan Omar and 52 other House Democrats asked for recurring checks. In a letter to Biden, they said "one check is not enough."
On March 30, 21 Senate Democrats joined the effort by asking Biden to include recurring checks in his next stimulus bill.
"This crisis is far from over, and families deserve certainty that they can put food on the table and keep a roof over their heads," the senators said in a letter to the president.
Newsweek reached out to the White House for comment. This story will be updated with any response.