Where Does Joe Biden Stand on a Fourth Stimulus Check?
Many Americans have been wondering whether President Joe Biden will support a fourth round of stimulus checks after dozens of congressional lawmakers voiced their support for further direct payments.
Since Biden signed the American Rescue Plan into law, more than 156 million payments of $1,400 have already been delivered to help people struggling under the economic crisis. But 53 U.S. representatives and 21 senators believe that it's not enough and have pressed Biden for recurring monthly payments until the end of the pandemic.
Biden has not publicly responded to their letters calling for additional checks, nor has he addressed the possibility of further payments. Instead, the president has turned his attention to the Build Back Better initiative, a sprawling $2 trillion coronavirus recovery plan that aims to develop infrastructure and strengthen the Democrats' domestic policy program.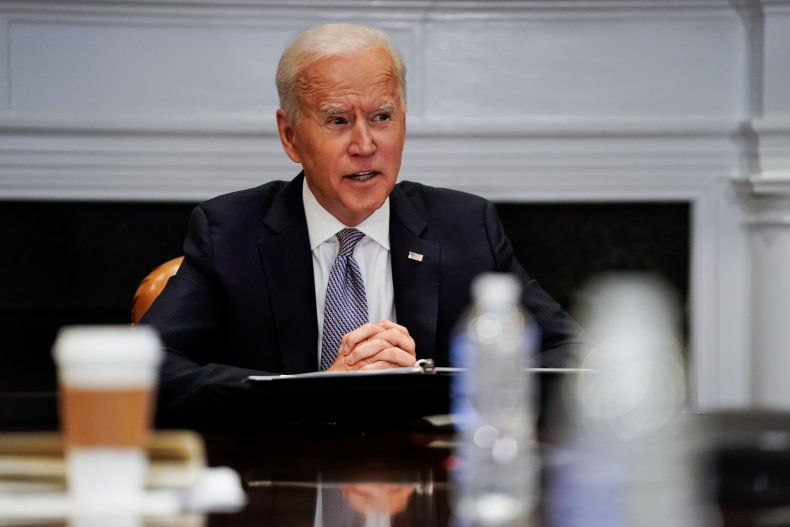 On Monday, Biden and Vice President Kamala Harris met with a group of bipartisan senators to negotiate provisions of the upcoming bill. While the latest coronavirus relief bill passed without Republican support, Biden is hoping to draw support from both sides of the political aisle for the infrastructure initiative.
Polls show that most Americans support monthly coronavirus relief payments. In January, a Data for Progress survey found that 65 percent of voters want $2,000 monthly direct payments for the duration of the pandemic. Only 32 percent opposed.
In January, several weeks before Biden signed the latest stimulus bill into law, Representative Ilhan Omar of Minnesota and 52 other House Democrats pushed Biden for recurring cash payments in a letter, in which they said "one check is not enough."
On March 30, 21 Senate Democrats joined their effort to push for monthly payments, asking Biden to include monthly checks into his next stimulus bill.
"This crisis is far from over, and families deserve certainty that they can put food on the table and keep a roof over their heads," the senators wrote in a letter to the president.
Despite their efforts, a fourth stimulus check is unlikely to happen as it lacks support from the top of the party.
With vaccines being widely rolled out, Ed Mills, Washington policy analyst at Raymond James, told CNBC that "D.C. has largely started to pivot towards the recovery and an infrastructure bill."
Even with Biden's support, recurring checks would face a legislative hurdle. Democrats used the budget process called reconciliation to pass the American Rescue Plan without GOP support, but the process can only be used once every fiscal year. By October 1, when it becomes available, the Biden administration would likely choose to use it for other Democratic priorities.
Newsweek reached out to the White House for comment.