Fourth Stimulus Check: Over 70 Lawmakers Now Support Further Direct Payments to Americans
As the federal government continues to distribute the $1,400 stimulus checks provided in President Joe Biden's American Rescue Plan, many have been wondering whether there will be further direct payments this year. So far, 74 congressional lawmakers have pushed for recurring checks until the end of the pandemic.
Two months before Biden signed the latest stimulus bill, progressive Representative Ilhan Omar of Minnesota and 52 other House Democrats sent a letter to the president and Vice President Kamala Harris pushing for recurring stimulus checks until the economy recovers with "equal payments to adults and dependents."
"One more check is not enough," the group wrote in the January letter. "Another one-time round of checks would provide a temporary timeline, but when that money runs out, families will once again struggle to pay for basic necessities."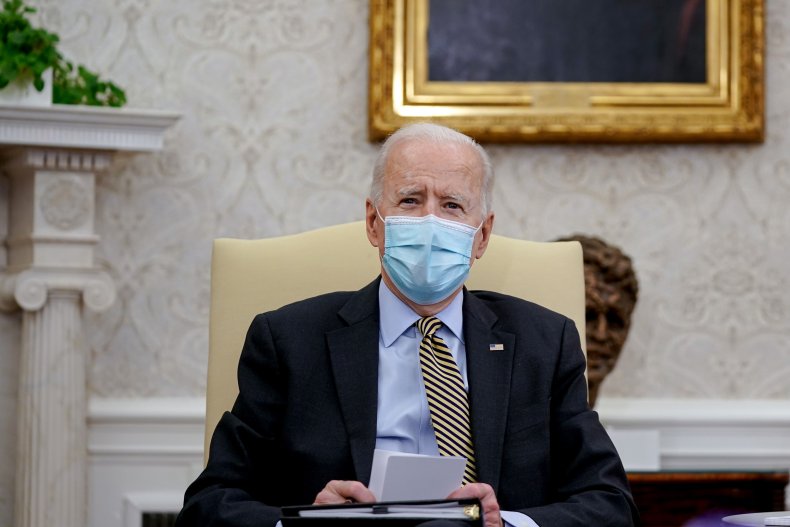 "It was very encouraging to see the inclusion of direct cash assistance in your current economic rescue plan. However it is clear that during this unprecedented time in our nation's history that we must take additional unprecedented action," they added.
"Recurring direct payments until the economy recovers will ensure that people can meet their basic needs, provide racially equitable solutions, and shorten the length of the recession."
The signatories included Representatives Ayanna Pressley of Massachusetts; Bonnie Watson Coleman of New Jersey; Jamaal Bowman of New York; David Cicilline of Rhode Island; Jamie Raskin of Maryland; Jimmy Gomez of California; Pramila Jayapal of Washington; Rashida Tlaib of Michigan; Ro Khanna of California; and Ted Lieu of California.
On March 30, more than 20 Senate Democrats joined the effort to push for monthly stimulus payments, two weeks after Biden signed his sweeping $1.9 trillion economic relief package into law which only included one-off $1,400 checks. The senators asked Biden to deliver recurring checks in his next relief package.
Text of their letter to the president circulated online in early March with 11 Senate supporters, but the group waited to gain additional support before sending it with 21 signatories from the chamber, a spokesperson for Senator Ron Wyden of Oregon confirmed to Newsweek.
"This crisis is far from over, and families deserve certainty that they can put food on the table and keep a roof over their heads," the letter read. "Families shouldn't have to worry about whether they'll have enough money to pay for essentials in the months ahead."
Apart from Wyden, the letter's signatories also included Senators Bernie Sanders of Vermont, chair of the Senate Budget Committee; Cory Booker of New Jersey; Elizabeth Warren of Massachusetts; Sherrod Brown of Ohio, chair of the Senate Banking Committee; Michael Bennet of Colorado; Kirsten Gillibrand of New York; and Alex Padilla of California.
Biden has not voiced support for any further stimulus checks. Nor has he publicly responded to the lawmakers' letters.
Three stimulus checks have been approved since the start of the pandemic and each have been more difficult to pass through Congress than the one before it.
Any prospective direct payments would face a legislative hurdle as reconciliation—the budget process Democrats used to pass the last stimulus package without GOP support—cannot be used again until October 1. With vaccines being widely rolled out, the Biden administration will likely to use reconciliation when it becomes available to push through other Democratic priorities.
An analysis published by the Tax Policy Center at the Urban Institute & Brookings Institution in late March found that a fourth stimulus check of $1,400 would lift 7.2 million people out of poverty.
Newsweek reached out to the White House for comment.