Petition to Halt Dustin Higgs' Execution Amasses Over 1.5 Million Signatures
More than 1.5 million people are demanding the life of Dustin Higgs be spared as the inmate faces his scheduled execution later this week.
Higgs will be among the last of federal death row inmates currently scheduled for execution on Friday, five days before President-elect Joe Biden, a death penalty opponent, is inaugurated and a new administration begins.
A petition addressed to President Donald Trump and the U.S. Supreme Court begins by saying that, "Dustin John Higgs is going to be executed for a crime he didn't commit."
"He was accused of killing three girls but later to be found not guilty. All witnesses, including the man who actually killed the girls, confirm Dustin's innocence. This innocent man should be spared," it continues.
Higgs was sentenced to death in 2000 for the kidnapping and murder of three young women in 1996.
According to the Department of Justice, Higgs and two friends drove to Washington, D.C. to pick up Tamika Black, Tanji Jackson and Mishann Chinn and drive them back to his apartment in Maryland.
After offering the women a ride back to Washington, D.C., prosecutors said Higgs instead drove them to a secluded area, where he gave one of his friends a gun and told him to "better make sure they're dead."
The other man, Willis Haynes, was tried separately and not sentenced to death after the DOJ determined he shot all three women dead.
"The only reason he's still in jail is because they say he was at the scene of the crime and he was accused of bullying Willis Hayes (who did commit the crime) into killing the three girls. But even Willis Hayes has said that this is false," the petition reads. "So please help me to free this innocent man. Don't let what happened to Brandon Bernard happen again."
Bernard was put to death last month by the federal government at a penitentiary in Terre Haute, Indiana, the same center where Higgs is set to be executed. Bernard's case gained national attention after several high-profile figures, including Kim Kardashian West, appealed to Trump to commute his sentence to life in prison.
"I'm currently sitting on Death Row for a crime I didn't commit! I wonder if it's that I'm not yelling loud enough, or is it that the blatant miscarriage of justice of me being killed for a crime I'm certainly innocent of really doesn't matter," a website calling for his clemency, SaveDustinJHiggs.com, reads.
"My voice doesn't hold enough weight to bring down this wall of injustice. It will take the voice of many to bring the wall down!"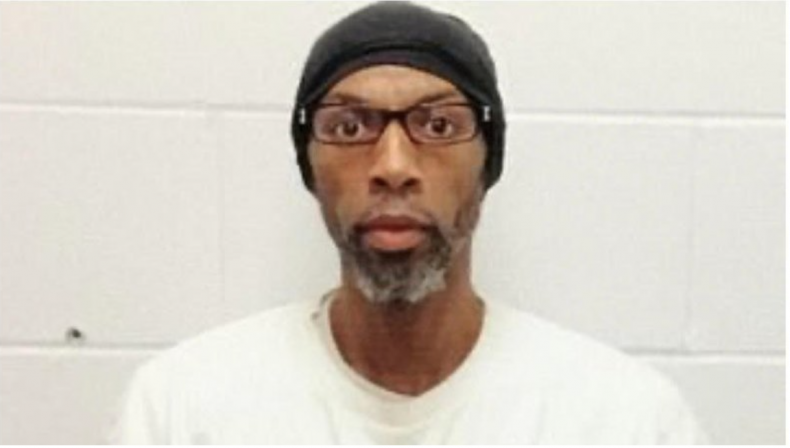 Bernard and Higgs are part of an unprecedented spree of federal executions that began last summer amid the coronavirus pandemic and will be set to end just days before Trump leaves office. The current administration has executed more people in a single year than any administration in more than a century.
Higgs' attorneys have called on the DOJ to withdraw his execution date after he became the first federal death row inmate to contract COVID-19 last month.
Cory Johnson is also facing execution this week. Another inmate, Lisa Montgomery, was set to be executed this week as well, but received a stay earlier Tuesday by a federal judge.
Higgs and Johnson, who also tested positive for the coronavirus, are awaiting a ruling on litigation that was jointly filed to halt their executions. The petition argues it would be a violation of the Eighth Amendment's prohibition from cruel or unusual punishment to execute them while they are recovering.
"The government should not carry out yet another super-spreader execution in the heart of this global pandemic. The DOJ should withdraw Dustin's execution date or President Trump should commute his death sentence," Shawn Nolan, one of Higgs' attorneys, previously told Newsweek.
Newsweek reached out to Higgs' team for further comment but did not hear back before publication.