Petition for Jill Biden to Restore 'Grim' Rose Garden Passes 80K Signatures
A petition calling on Jill Biden to restore the White House Rose Garden has surpassed 80,000 signatures.
Former first lady Melania Trump unveiled her extensive renovations of the garden, often used as a setting for press briefings and receptions, in August last year.
Her redesign prompted a backlash on social media, with people critical of the decision to remove much of the foliage and color that had been constant presence in the space since it was redesigned by Jackie Kennedy in the early 1960s.
Presidential historian Michael Beschloss took to Twitter on Saturday to mark a year since Trump's "evisceration" of the Rose Garden.
"Evisceration of White House Rose Garden was completed a year ago this month, and here was the grim result—decades of American history made to disappear," he wrote in a tweet, alongside a photo of the current design, that quickly went viral.
Meanwhile, a Change petition calling on the current first lady to reverse Trump's changes has gained has fresh traction.
Liz Tapanes started the petition in April asking Biden and Doug Emhoff, the husband of Vice President Kamala Harris, to restore the garden to how it looked before Trump's renovations.
As of Sunday, the petition had just over 81,000 signatures, with a goal of 150,000. the petition passed the 50,000 mark at the end of April.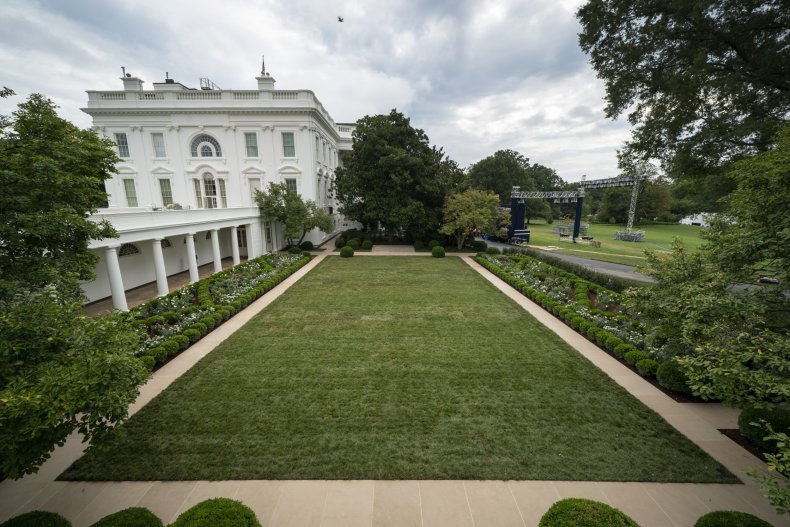 Tapanes wrote in the petition that Kennedy's legacy was "ripped away" by Trump's redesign.
"Trump had the cherry trees, a gift from Japan, removed as well as the rest of the foliage and replaced with a boring tribute to herself," Tapanes wrote.
"Jackie's legacy was ripped away from Americans who remembered all that the Kennedy's meant to us. We want Jill Biden and Doug Emhoff to take this on and restore the Rose Garden to Jackie's original design."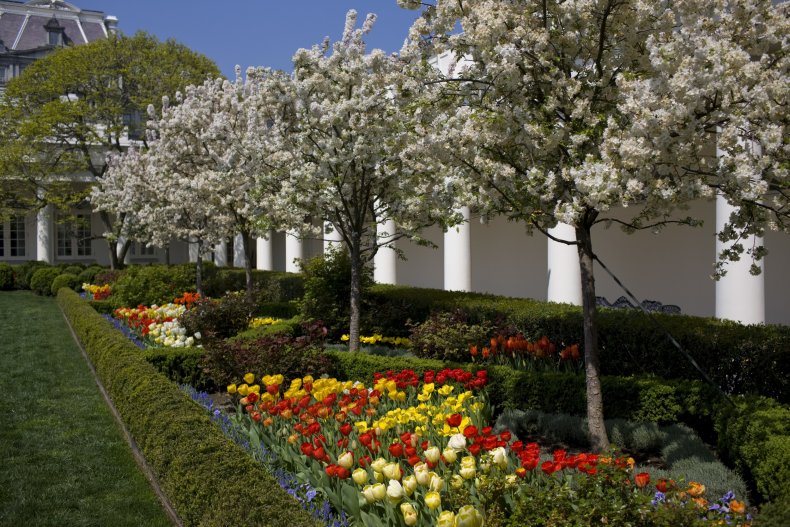 President Kennedy had wanted the Rose Garden redesigned after being inspired by the gardens he saw during a state visit to France and other stops in Europe in 1961, according to Rachel Lambert Mellon, the late horticulturalist he enlisted to redesign the space.
"The President had noted that the White House had no garden equal in quality or attractiveness to the gardens that he had seen and in which he had been entertained in Europe," she wrote for the White House Historical Association.
"There he had recognized the importance of gardens surrounding an official residence and their appeal to the sensibilities of all people."
Mellon said she was inspired as she walked along New York's Fifth Avenue and saw "three lovely magnolia trees growing in front of the Frick museum."
The White House has been contacted for comment.