Petition to Remove Tucker Carlson From Fox News Surpasses 100,000 Signatures
A petition demanding that Fox News host Tucker Carlson be immediately removed from the air has garnered over 100,000 signatures since its creation one week ago.
Change.org user "Erika (with a K)" started the petition titled "Remove Tucker Carlson" last week, following the latest bout of controversial statements made by the well-known Republican commentator.
Carlson came under criticism after he attempted to explain the actions of 17-year-old Kyle Rittenhouse, the teenager who allegedly shot and killed two people last week during a protest in Kenosha, Wisconsin.
In a segment of his show Tucker Carlson Tonight August 26, Carlson showed graphic footage from the riots, at which hundreds had gathered to protest the non-fatal shooting of Jacob Blake, a 29-year-old Black man who was shot seven times in the back by a white Kenosha police officer.
"We do know why it happened though," Carlson said, referring to Rittenhouse's alleged actions. "Kenosha's devolved into anarchy because the authorities in charge of the city abandoned it."
The Fox anchor added that everyone "from the governor of Wisconsin on down" had refused to enforce the law.
"They stood back and watched Kenosha burn. So are we really surprised that looting and arson accelerated to murder? How shocked are we that 17-year-olds with rifles decided they had to maintain order when no one else would?" Carlson said. "Everyone can see what was happening in Kenosha. It was getting crazier by the hour."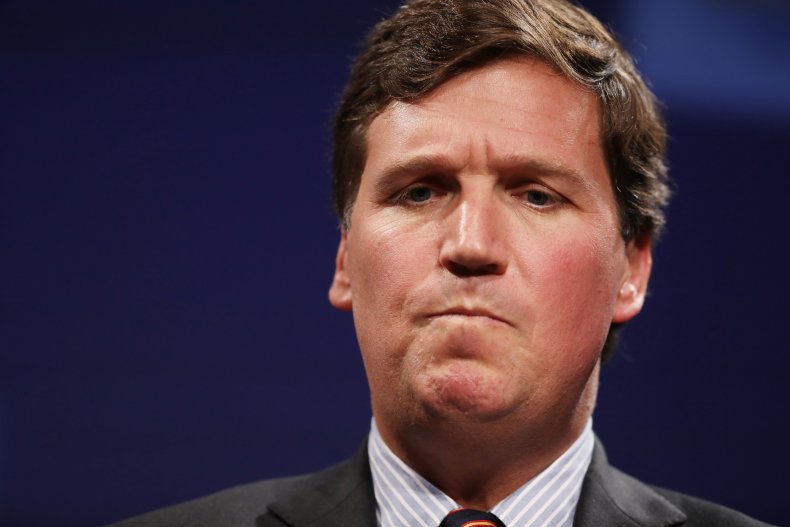 The Change.org petition calling for Carlson's removal asserted that the host's comments "are becoming increasingly dangerous," and "are exemplary of blatant racism and fascism."
"When a Black man is killed by police, Carlson implies that he's a thug," the petition stated. "When a White boy kills two protestors, Carlson implies that he's a patriot and a hero."
The petition demands that Carlson "be removed from the air immediately" and that "those who provide ads to Carlson's program withdraw from their agreement with his show."
In an update posted Tuesday on the petition's page, its creator wrote that Carlson's actions "are not a partisan issue," and that people from "every side of the political spectrum" agreed they are problematic.
Some people have jumped to Carlson's defense. Actor Robert Davi responded August 27 to Pod Save America host Jon Favreau, who had called Carlson's remarks "revolting."
"My message to @jonfavs and the rest of (the) monkeys calling for the crucifixion of @TuckerCarlson — Can you handle the truth!" Davi wrote in a tweet that also contained a video response to the "crucifixion" of Carlson by "the Left and a lot of celebrities."
In response to Newsweek's request for comment, a spokesperson for Fox News pointed to Carlson's full commentary and included a transcript of his remarks.