As Confederate monuments throughout the country are being vandalized and torn down, a suggestion on how to handle the issue in Tennessee has surfaced: replace them with ones of Dolly Parton.
On June 11, Alex Parsons created a petition to have all Confederate Monuments in Tennessee replaced with the beloved "9 to 5" hitmaker. He wrote to Governor Bill Lee and the Tennessee House and Senate to consider this switch.
Parton, a Tennessee native and country music icon, feels like a good fit for the many monuments throughout the state. "While the idea of replacing all of those monuments with Dolly Parton may seem funny, the history of those monuments is anything but," Parsons begins the petition posted on Change.org.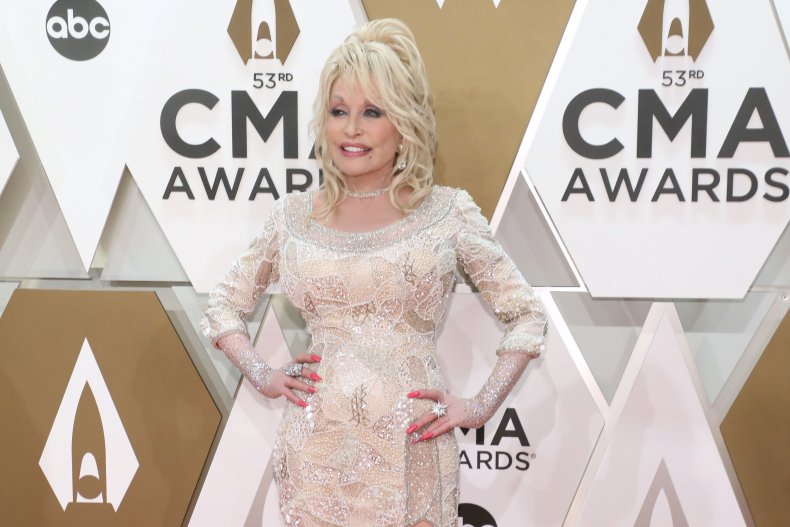 Parsons went on explain how the statues condone white supremacy, and how he is open to suggestions aside from the "Jolene" singer. The statues should honor positive figures in the state and not those who persecuted certain groups of people throughout history, Parsons noted.
"It is not a coincidence that the majority of these monuments are placed directly in front of town court houses throughout the state. They make a very pointed statement about the rule of white supremacy: All who enter the courthouse are subject to the laws of white men," the petition stated.
As of June 15, the petition has already garnered over 4,700 signatures. Its current goal is to reach 5,000 signatures.
"The Confederacy and what it stood for is not worthy of the civic honor those monuments seek to impart. The tyranny memorialized in those statues can no longer be allowed to stand, be it removed or replaced by someone worthy of praise, such as Dolly Parton or other deserving groups and individuals," Parsons concluded.
The petition also included additional resources for further reading such about the history of Confederate monuments so signers could learn more.
This request comes in the midst the Black Lives Matter movement, along with global conversations being had about systemic racism. Additionally, monuments honoring the Confederacy are getting vandalized and torn down throughout the country.
Removing the Confederate flag has also been a major point of contention. On June 10, NASCAR banned Confederate flags from its events. "The presence of the confederate flag at NASCAR events runs contrary to our commitment to providing a welcoming and inclusive environment for all fans, our competitors and our industry," a statement read from the auto racing organization read.
Newsweek did not receive comment from Dolly Parton at the time of publication.