Autism Activist Behind Petition Against Sia's 'Music' Says Film Should Be 'Destroyed'
The controversy surrounding Sia and the depiction of autism in her recent film Music continues to grow. In recent days, a Change.org petition calling for the Golden Globes to rescind the film's two nominations has gained momentum. The petition, which has amassed more than 110,000 signatures, describes the pop star's directorial debut as a work that's "severely ableist and contributes to harmful stereotypes of autistic people."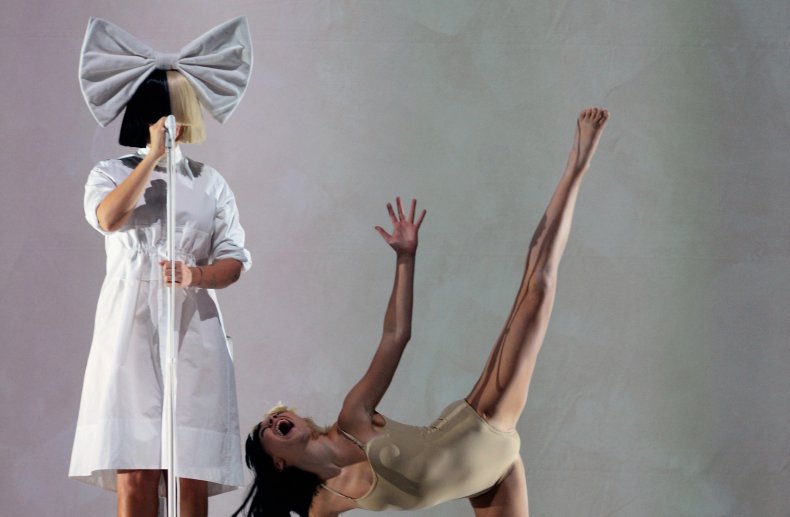 The film's plot concerns a recently sober woman (played by Kate Hudson) who unexpectedly becomes the guardian of her half-sister Music, a young girl on the autism spectrum. The first point of contention regarding the film came from the casting of Maddie Ziegler, who is not autistic, as Music. More trouble ensued for the Australian singer once Music received a limited theatrical and on-demand release due to scenes showing Ziegler's character being forcibly restrained, an act that many autism advocates speak out against.
In early February, Sia apologized for the movie's problematic elements on social media. She first tweeted a simple "I'm sorry" before adding that she had heard the objections to Music. In a follow-up, the singer posted that she had previously "listened to the wrong people" and her "research was clearly not thorough enough, not wide enough." She also wrote that a warning would be added to the movie's introduction and that the restraint scenes would be removed from future printings. Then, hours later, she deactivated her Twitter account.
Nina Skov Jensen and Rosanna Kataja, who started the petition together shortly after the Globe nominations were announced, spoke with Newsweek via email regarding their campaign. Jensen is autistic, while her friend Kataja has an older brother who's autistic. The two met at Harvard, where they are currently students. Jensen is a royal portraitist originally from Denmark, and Kataja—a native of Finland—is a student researcher at the university's Foreign Policy Initiative.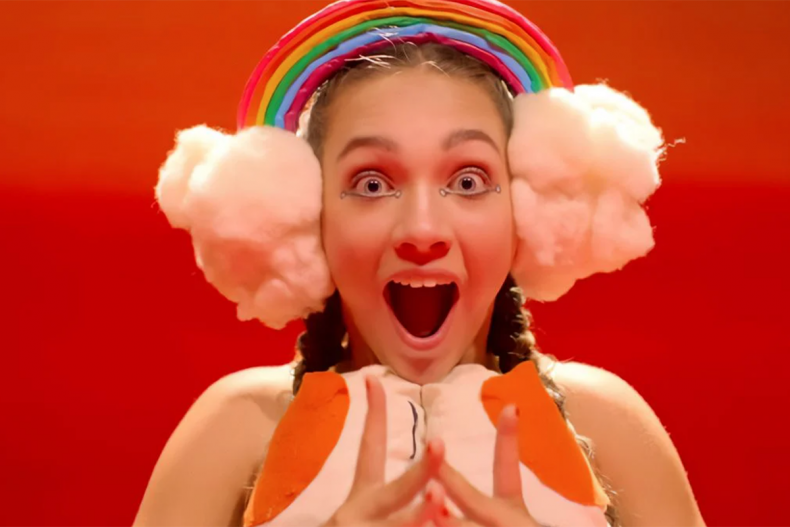 More than half of their petition's signatures came in the past six days. But the social media outcry over Music dates back to November, when the trailer for the film first dropped. The movie nabbing two Golden Globe nominations—for Best Motion Picture (Musical or Comedy) and Best Actress in a Motion Picture (Musical or Comedy), for Hudson's performance—only amplified the controversy.
"I actually found out about the nominations from my mom, who told me close to midnight. I remember being so shocked and infuriated that I could not sleep until 3:00-4:00 AM," Jensen told Newsweek. "Every day I try to achieve amazing things to prove to the world that I can do it despite my autism. The world needs to know that we will no longer accept others controlling our lives while ignoring our wishes. There are so many things wrong with the movie, and nominating it for not one, but two Golden Globes screams 'we don't actually care about you.' The entertainment industry cannot continue profiting from our disabilities while simultaneously doing nothing to help us."
When asked how she would feel if Sia and Hudson withdrew their own names from Globe contention, Kataja replied she "could be quite content" with that scenario, but she and Jensen "want Sia and other people working with this movie to truly understand why the autistic community reacted the way they did."
Should Sia win and use her speech as a way to try to reach out to the autistic community, Jensen said such a move "would only be pouring salt into the wound. There isn't much she can do at this point to earn our forgiveness, except destroy the entire fiasco of a movie and apologize properly. There is nothing wrong with owning your mistakes."
Asked whether she saw Sia's recent apology, Jensen wrote that she did not find the star's words sincere, especially as they came right after the Golden Globe nominations were announced. Particularly troubling for her is the fact that there is no indication so far that the restraint scenes have been removed. (The New York Times reported more than a week after Sia's declaration that the scenes would be taken out that they were still featured in a screener the outlet received.) Jensen added: "Words mean nothing if they are not followed by action."
Jensen also described herself as "infuriated" by Kate Hudson defending Music during a February 19 appearance on Jimmy Kimmel Live!, in which the actress said she believes viewers of the film will see that "love and sensitivity" was put into its making.
Music's largest controversy remains Ziegler's casting, which many in the autism community label as ableism. Sia certainly did herself no favors with her initial response to criticisms back in November. At that time, an autistic actor tweeted that she or any number of others on the spectrum would have been willing to play the role, to which Sia replied, "Maybe you're a bad actor." The same day, the singer tweeted: "Grrrrrrrrrr. F**kity f**k why don't you watch my film before you judge it? FURY."
"Over 85% of autistic people are unemployed, and that's seriously messed up," Jensen wrote to Newsweek. "We need representation and jobs. We have the skills. It's not about choosing us just because we are autistic, but giving us the chance to show how great we actually are."
Jensen also described Ziegler's performance as problematic for overly relying on the "stims and movement" too commonly used when actors portray autistic people. When asked if she felt sympathy toward Ziegler, who was still a minor when Music was filmed, Jensen wrote: "The rational part of me understands she was a child, but the emotional side is still hurt to see her portray someone autistic so stereotypically."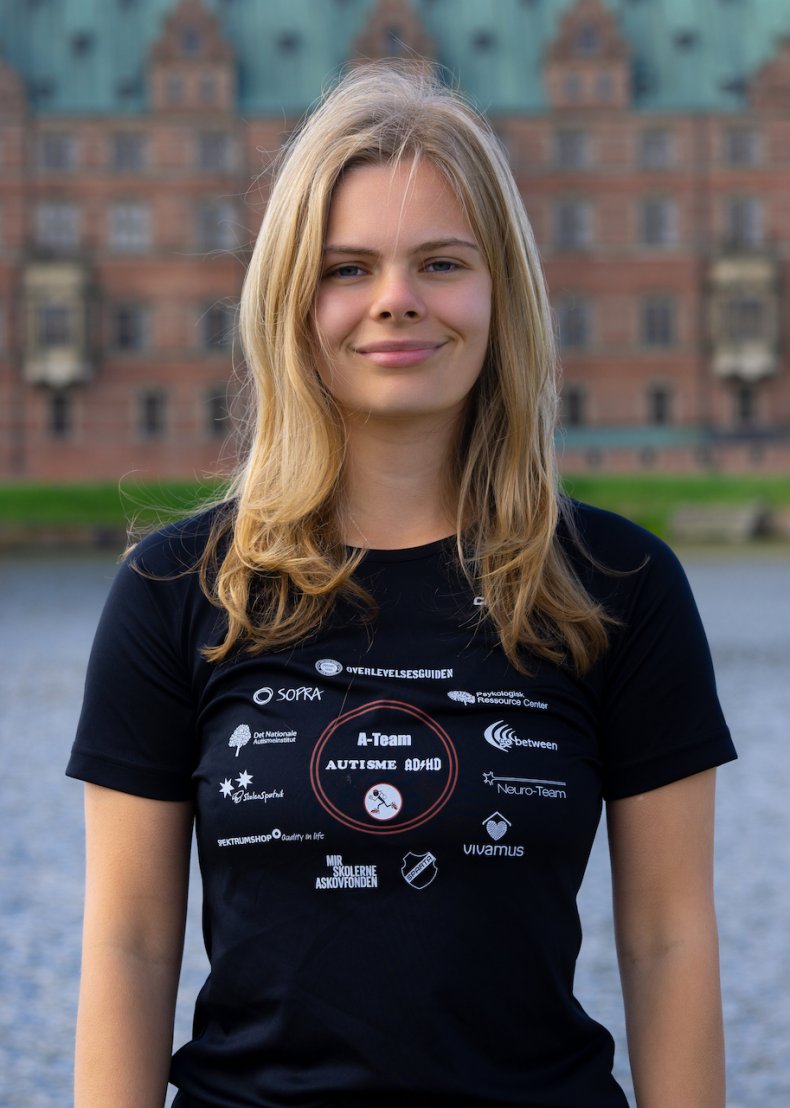 "Sia may have had good intentions when she first started out, but the movie is a catastrophe," Jensen wrote. "People will watch the movie and think 'that is what autism is like.' My biggest fear is that someone will try to use prone restraint and end up killing a child."
Jensen wrote that, in addition to signing the Change.org petition, anyone sympathetic toward autistic people should boycott the Golden Globes, as well as petition Music's sponsors and any services streaming the film. She also encouraged people to watch a short film called "LISTEN" made by CommunicationFirst. This nonprofit organization claims on its website that Sia contacted the group to collaborate on a video to use for Music, but that she cut off contact following negative feedback from the CommunicationFirst team. Jensen said "LISTEN" shows autistic people talking about why representation matters, and why society should not underestimate the abilities of autistic people.
Newsweek reached out to Sia, Kate Hudson and the Golden Globes for comment, but did not hear back as of press time.