Petitions Demanding Monthly Stimulus Checks of $2,000 Surpass 2.6 Million Signatures
Six ongoing online petitions calling for Congress and President Joe Biden to deliver monthly recurring stimulus checks of $2,000 until the pandemic ends have now collectively passed 2.6 million signatures.
The largest Change.org petition for monthly direct payments was created by Denver restaurant owner Stephanie Bonin. It asks the U.S. House of Representatives and Senate to pass legislation that would provide a "$2,000 payment for adults and a $1,000 payment for kids immediately, and continuing regular checks for the duration of the crisis."
More than 2,318,350 have signed the petition at time of publication, with roughly 300,000 new supporters in the past month. It will become one of Change.org's most signed petitions if it hits its goal of 3,000,000 signatories.
Bonin has issued regular updates in the petition since it was started more than a year ago under the administration of former President Donald Trump. After the third stimulus check of $1,400 was sent out under President Joe Biden, Bonin said "our country is still deeply struggling."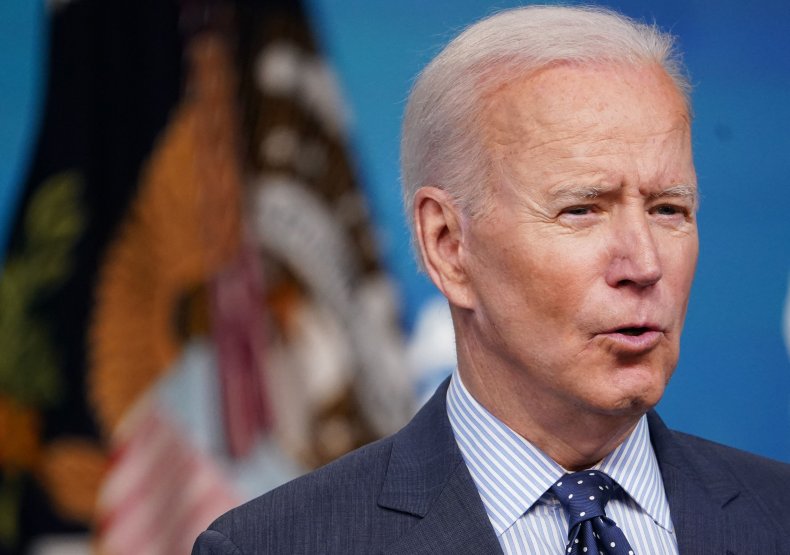 "The recovery hasn't reached many Americans—the true unemployment rate for low-wage workers is estimated at over 20%," one update read. "Supplying Americans with monthly support until they can get back on their feet can save our communities from financial ruin."
Five smaller change.org petitions for recurring payments have also continued to gather signatures over the past month.
The first smaller petition, launched when Trump was in office, calls for the president to "fight for monthly stimulus payments to be a hero to the people." Around 73,040 people have signed the petition at time of publication—roughly 2,000 less than its goal of 75,000.
A second smaller petition calls for Biden and congressional lawmakers to join Senators Bernie Sanders and Elizabeth Warren and other politicians who have recently supported recurring stimulus checks. In late March, a group of Senate Democrats sent a letter to Biden asking his administration to deliver recurring cash payments. "I think our leaders must GO BIG and GO BOLD right now," the petition states. About 56,316 people have signed the petition at time of publication, with roughly 3,000 new supporters in the past month.
A third smaller petition, launched by John Smith, asks the president and Congress for "immediate $2,000 for every American per month." It has garnered 81,030 signatures at time of publication, an increase of more than 30,000 new supporters over the past month. The petition's goal was initially set at 50,000, but has since been adjusted to 150,000 signatures.
A fourth smaller petition by Tyson Su calls for the Senate to pass $2,000 monthly stimulus checks for unemployed people and those earning less than $130,000 annually. It has garnered 63,083 signatures at time of publication—more than double its 29,100 signatures recorded in early May.
A fifth smaller petition titled "$2,000 Stimulus Checks Until the End of this Pandemic" was launched by Clayton Morris. It has passed 28,890 signatures—6,000 short of its 35,000 goal.
"Why isn't the richest country in the world doing the same?" the petition asks. "Demand $2,000 a month stimulus payments to keep our citizens out of poverty by signing this petition."
The six petitions have drawn more than 2,620,700 signatures collectively and continued to gain momentum on Saturday.
Dozens of lawmakers have already pressed Biden for recurring monthly direct payments this year.
In January, Minnesota Rep. Ilhan Omar and 52 other House Democrats sent a letter to the president asking for recurring cash payments. "One check is not enough," they wrote.
On March 30, about 21 Senate Democrats joined the effort by asking Biden to include recurring checks in his next stimulus measure.
Biden has yet to respond to their calls. In recent months, the president has shifted his focus to vaccine distribution and his sprawling infrastructure bill.
Newsweek reached out to the White House for comment. This story will be updated with any response.