Everything Bailiff Petri Hawkins Byrd Has Said About Leaving 'Judge Judy'
Judge Judy, the CBS courtroom reality show, ran for 25 years, ending in 2021.
Judy Sheindlin, the star, will be continuing in a new show, Judy Justice, with three new cast members beside her.
One very prominent person missing from the upcoming series, however, is Petri Hawkins Byrd, who was Sheindlin's TV bailiff for 25 years.
He was there to pass things to and from the judge while keeping order when things got dicey.
Having said that, those who have watched the show will know Sheindlin needed little assistance in that area.
Why is Petri Hawkins Byrd leaving Judge Judy?
Just weeks before the launch of the new IMDb TV show, Byrd has spoken out to say that not only was he not chosen to be part of the new series, but that he was not even invited to audition.
He told Entertainment Weekly: "My assumption is if you were going on to do something else, that you were at least going to ask me if I wanted to have the opportunity to audition for the role."
Sheindlin first announced the new series on The Ellen DeGeneres Show back in 2020, as her contract with CBS was coming to an end.
She said: "I have had a 25-year long marriage with CBS. And it's been successful. Next year will be our 25th season, our silver anniversary.
"And CBS sort of felt they wanted to optimally use the repeats of my program because they have 25 years of reruns. So what they decided to do was to sell a couple of years worth of reruns, but I'm not tired.
"So Judy Justice will be coming out the year later... Judge Judy you'll be able to see next year, all new year, all new shows, with a ponytail.
"The following couple of years you should be able to watch reruns to the station CBS has sold... and Judy Justice will be going elsewhere, isn't that fun?"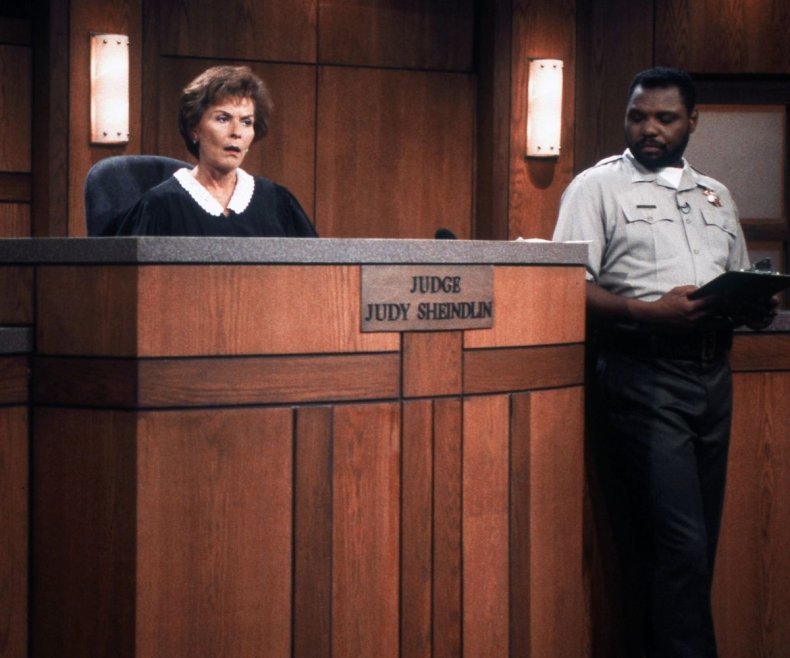 He filmed the 25th and final series of the show with the crew in Los Angeles, while Sheindlin herself appeared remotely.
However, he claimed she never mentioned the change to him while filming, and he only discovered it during her interview with DeGeneres.
Byrd continued: "It wasn't until July that I called the judge and asked, 'Hey, should I look for something else or am I included in the Judy Justice project?'
"She informed me I was not being asked to come along on the project. I didn't inquire as to why, that's her choice. But she did inform me that fundamentally, I was priced out as the new bailiff on her new show. My salary would have been too much.
"I was curious: How would she know? She didn't ask me. She didn't give me an opportunity to have accepted a lower salary."
He said he was "confused and dismayed" by the decision to now allow him a say in his future, but he felt she did not understand his feelings from their phone conversation.
A new bailiff, Kevin Rasco, has been hired for the project, and Byrd said he was Sheindlin's personal security while filming Judge Judy.
In a statement, Sheindlin said: "Byrd is terrific and we had a great 25-year run. This is a whole new program with a whole new cast and an exciting energy."
Also included in the cast of Judy Justice is her granddaughter, Sara Rose, who will act as the legal clerk, and Whitney Kumar, the stenographer.
Newsweek has contacted CBS for comment.
Judy Justice starts on IMDb TV on November 1.