Thousands of small animals, including hamsters and chinchillas, are set to be culled in Hong Kong after a handful tested positive for COVID.
In a COVID-19 press conference held Tuesday (January18,) the Hong Kong government announced several small rodents tested positive for the virus at a pet shop. This followed an employee at the pet shop testing positive on Monday.
Pet owners have been told if they bought hamsters or small pets from the store after January 7, they will need to hand them over to be culled.
It was reported nationally that the government has tested hundreds of samples collected from the small animals. So far only the hamsters have tested positive.
According to the Associated Press, an official from the Agriculture, Fisheries and Conservation Department said that the Hong Kong government will also stop the import and sale of small mammals. All pet shops selling hamsters must cease operations, the government said, adding around 2,000 small animals will be culled humanely as a result of the positive tests.
According to Reuters, Health Secretary Sophia Chan said the move would be taken even though there was no evidence that domestic animals can pass the virus to humans.
She said: "To be careful, we will take preventive measures against any transmission possibilities that we cannot rule out."
According to Reuters, Siu-fai Leung, director of the Agriculture, Fisheries and Conservation Department, said: "Pet owners should keep a good hygiene practice, including washing hands after touching the animals, handling their food or other items, and avoid kissing the animals."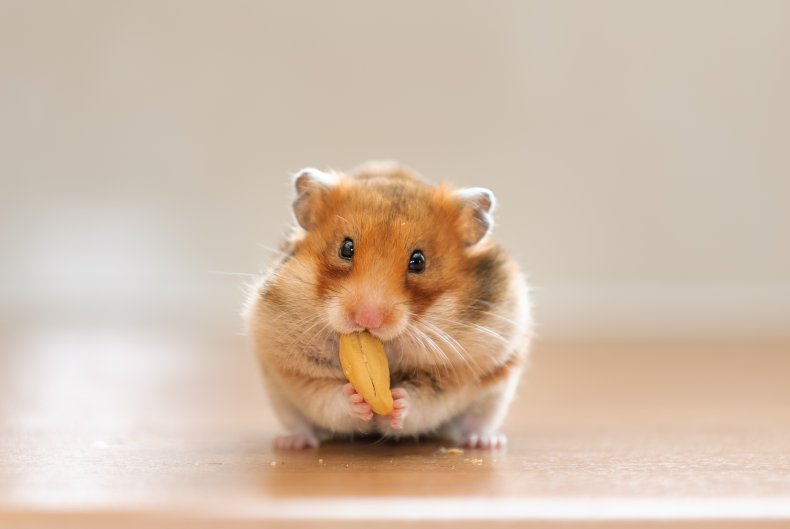 According to the CDC, there is "no evidence at this time" that animals play a significant role in spreading the virus to people. The organization said more studies are needed to understand if and how different animals could be affected by COVID-19.
Some strains of coronavirus that infect animals can be spread to people, however this is rare. The CDC said that this is what happened with SARS-CoV-2, the virus which causes COVID-19, which likely originated in bats.
Animals that have tested positive with COVID-19 became infected after contact with people.
Lawrence Young, virologist and professor at Warwick Medical School in the U.K., commented on the news of the cull: "There is no direct evidence for animal to human transmission," he said in a statement. "It is interesting, however, that pet animals and other species can get infected with SARS-CoV-2 and that certain virus variants are more efficient at infecting mice. Whether this results in levels of virus replication significant enough for these animals to infect humans has not been demonstrated."
Hong Kong is currently following China's "zero tolerance" policy for COVID-19 cases. China is one of the only countries in the world still operating under strict restrictions.
The zero tolerance approach means that the country is strict on ensuring early detection of the virus, frequent contact-tracing, long quarantines and monitoring border control.
Hong Kong had three months without any local transmission at all, however it saw a fresh wave late last year with the emergence of the Omicron variant.
From January 7, the Hong Kong government imposed restrictions to last for 14 days. At present, all restaurants must stop offering dine-in services from 6 p.m., and all bars and nightclubs are shut.
Most of the new cases detected are the Omicron variant, however the strain detected at the pet shop worker was Delta.
This article has been updated to include more information about the cull and comments from Lawrence Young.