Pfizer Follows Moderna in Developing Vaccine Booster Shots for COVID Variants
Pfizer/BioNTech and Moderna, makers of currently the only U.S.-approved COVID-19 vaccines, are both developing booster shots to improve protection against troubling new strains of the virus.
The development of Pfizer/BioNTech boosters against variants that could have resistance to current vaccines was announced on Tuesday, according to Reuters. On Monday, Moderna revealed that it was developing a follow-up shot to better protect against the South African B.1.351 virus strain, which is believed to be significantly more contagious than versions of the virus that are frequently seen in U.S. patients.
Pfizer told Reuters that the company was "already laying the groundwork to respond quickly if a variant of SARS-CoV-2 shows evidence of escaping immunity by our vaccine." Bloomberg had first reported the news, with Pfizer CEO Albert Bourla telling the outlet that if testing reveals any of the variants have resistance, the company will "very, very quickly be able to produce a booster dose that will be a small variation to the current vaccine."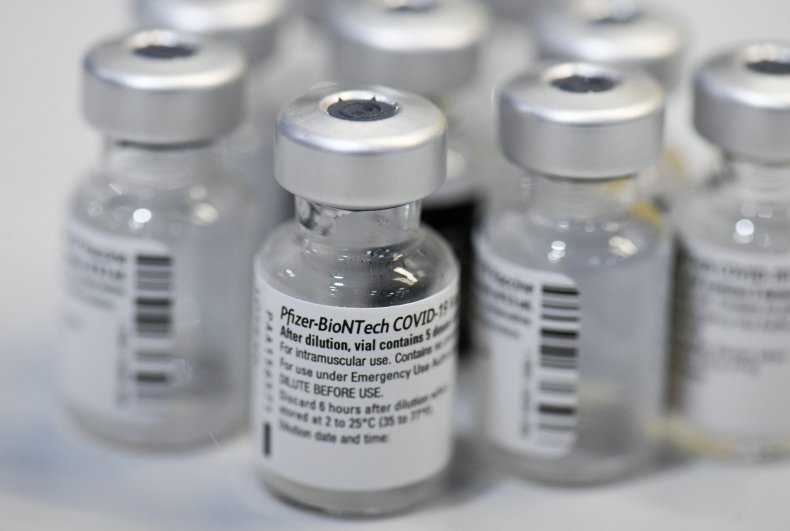 Both vaccines were developed with a technique that uses messenger RNA, or mRNA, a process that offers significant speed advantages over methods that have been traditionally used to create vaccines. Pending testing and any regulatory roadblocks, potential booster shots could be ready for the public within months.
The companies have indicated that their existing vaccines, which currently consistent of two shots given about a month apart, do offer at least some protection against the emerging variants. Early data suggests that the highly contagious B.1.1.7 strain that was first detected in the U.K. and has quickly spread in the U.S. has little or no resistance to the current vaccines.
However, data also suggests that the vaccines may be somewhat less effective against the B.1.352 strain. The South African variant results in a sixfold reduction in antibodies when confronted with an immune system that has received the Moderna vaccine, which the company said was still "above levels that are expected to be protective."
"Out of an abundance of caution and leveraging the flexibility of our mRNA platform, we are advancing an emerging variant booster candidate against the variant first identified in the Republic of South Africa into the clinic to determine if it will be more effective to boost titers against this and potentially future variants," Moderna CEO Stéphane Bancel said in a statement on Monday. A titer is a measurement of concentration of something; the higher the titers, the more concentrated something—in this case, antibodies—is.
It is not clear if existing vaccines have been tested against the Brazilian P.1 strain, which Minnesota health officials announced had been detected in the U.S. for the first time on Monday. In addition to being more transmissible than dominant strains, experts have expressed concerns that vaccines could offer less protection against the P.1 variant because it has mutations to the virus's "spike" protein that are similar to the B.1.351 strain, which has not yet been detected in the U.S.
The potential for further virus mutations that could result in a more deadly form of COVID-19 or a greater resistance to vaccines increases as the pandemic continues due to the virus having more opportunities to mutate inside the bodies of those it infects.
Newsweek reached out to Pfizer for comment.