Pharma Bro Martin Shkreli Says Prison Is Not That Bad And He's Teaching Prisoners 'Some New Things'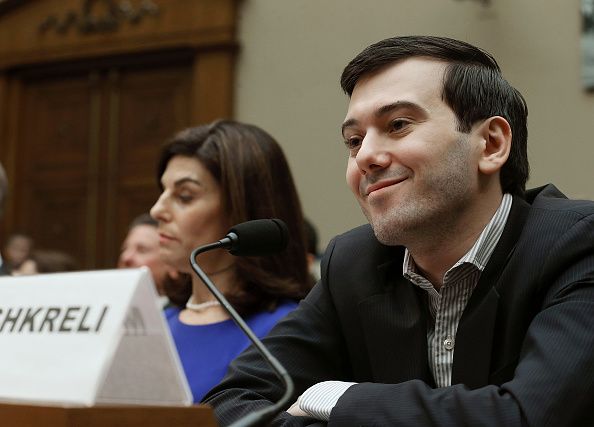 Pharma bro Martin Shkreli has managed to find an upside to his incarceration that includes teaching prisoners "some new things," playing basketball, and reading.
The former CEO of Turing Pharmaceuticals was imprisoned in September after a social media post asked his fans to "procure a lock of Hillary Clinton's hair" was ruled to be a solicitation for assault by a federal court judge.
The Facebook post, which Shkreli claimed was a joke and followed it up with another post on the topic prefaced with "LolLiberals," read: "The Clinton Foundation is willing to KILL to protect its secrets. So on HRC's book tour, try to grab a hair from her."
"I must confirm the sequences I have. Will pay $5,000 per hair obtained from Hillary Clinton. Payment after the sequence matches. Good luck, patrollers," he added.
The month prior to his Facebook post, 34-year-old Shkreli had previously been found guilty of securities fraud and is facing 20 years in prison. He initially joked he'd be playing on his X-Box while in "Club Fed," surrounded by white-collar criminals.
But the controversial character, who notoriously raised the price of AIDS drug Daraprim by 5,000 percent, is serving time at Brooklyn's Metropolitan Detention Center.
"Things are not THAT awful here," Shkreli, inmate 87850-053 at the prison, said in a letter to his friend Lisa Whisnant seen by The New York Post in which he underlined "that" three times.
"There are some bright sides. I am teaching these prisoners some new things and hopefully some ways to change their lives," he added.
Whisnant told The Post her friend had a soft side and that he was trying to make the best of things in the detention center, sharing his letter in order to attempt to get more books sent to him and other prisoners.
"He seems to be handling it with typical Shkreli style," she said.
"He brings people together and shares his knowledge. Martin was meant to be a teacher. He loves it. He's a natural," she added, explaining: "He's trying to help others. Martin is a good guy really."