Pharmacist Arrested For Destroying 570 Doses of COVID Vaccine
A former hospital pharmacist has been arrested for allegedly "tampering and causing the destruction of" 57 vials of Moderna's COVID-19 vaccine, rendering 570 doses unusable by intentionally removing them from a pharmacy refrigerator.
Grafton, Wisconsin police announced the arrest on Thursday. Police were called to Advocate Aurora Health Hospital after the former pharmacist admitted that the vials had been left out overnight with the knowledge that the 10 doses in each vial would effectively be destroyed.
The unnamed suspect was handed felony charges of First Degree Recklessly Endangering Safety, Adulterating a Prescription Drug and Criminal Damage to Property. Patients were given doses from the spoiled vials, which health officials said should pose no health concerns beyond being "useless" inoculations.
"The value of the spoiled doses was estimated to be between $8,000 and $11,000," a Grafton Police Department news release obtained by Newsweek states. "Grafton detectives indicate that the individual knew the spoiled vaccinations would be useless and that people who received the vaccinations would think they had been vaccinated against the virus when in fact they were not."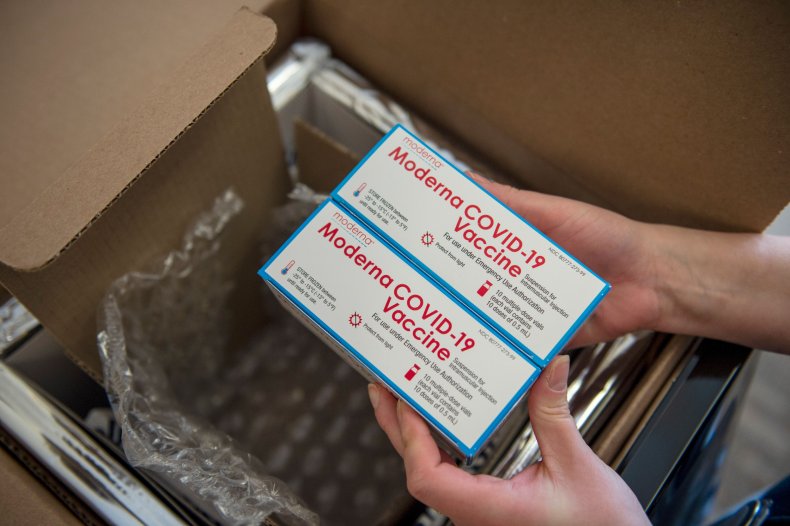 The hospital had at first attributed the incident, which happened on December 25, to unintentional human error. A deeper look into the matter resulted in the pharmacist admitting that the doses had been intentionally destroyed in a written statement to Aurora Health Public Safety Officials, according to police.
"We immediately launched an internal review and were led to believe this was caused by inadvertent human error. The individual in question today acknowledged that they intentionally removed the vaccine from refrigeration," Advocate Aurora Health said in a statement on Wednesday.
"We continue to believe that vaccination is our way out of the pandemic," the statement continued. "We are more than disappointed that this individual's actions will result in a delay of more than 500 people receiving their vaccine. This was a violation of our core values, and the individual is no longer employed by us."
Distribution of the two vaccines approved for emergency use in the U.S., developed by Moderna and Pfizer/BioNTech, has been slower than initially promised. Although President Donald Trump said that 100 million doses would be available by the end of 2020, only 12.4 million had been distributed on the last day of the year, according to the Centers for Disease Control and Prevention.
Just under 2.8 million people have received their first vaccine dose nationally. Both of the approved vaccines require two doses per patient, given approximately one month apart. There have been 159,800 doses of the vaccine distributed in Wisconsin, with 37,446 state residents having already received the first dose.