Pharrell Williams Urges Women to Vote for Hillary Clinton—Even as He Calls Her 'Dishonest'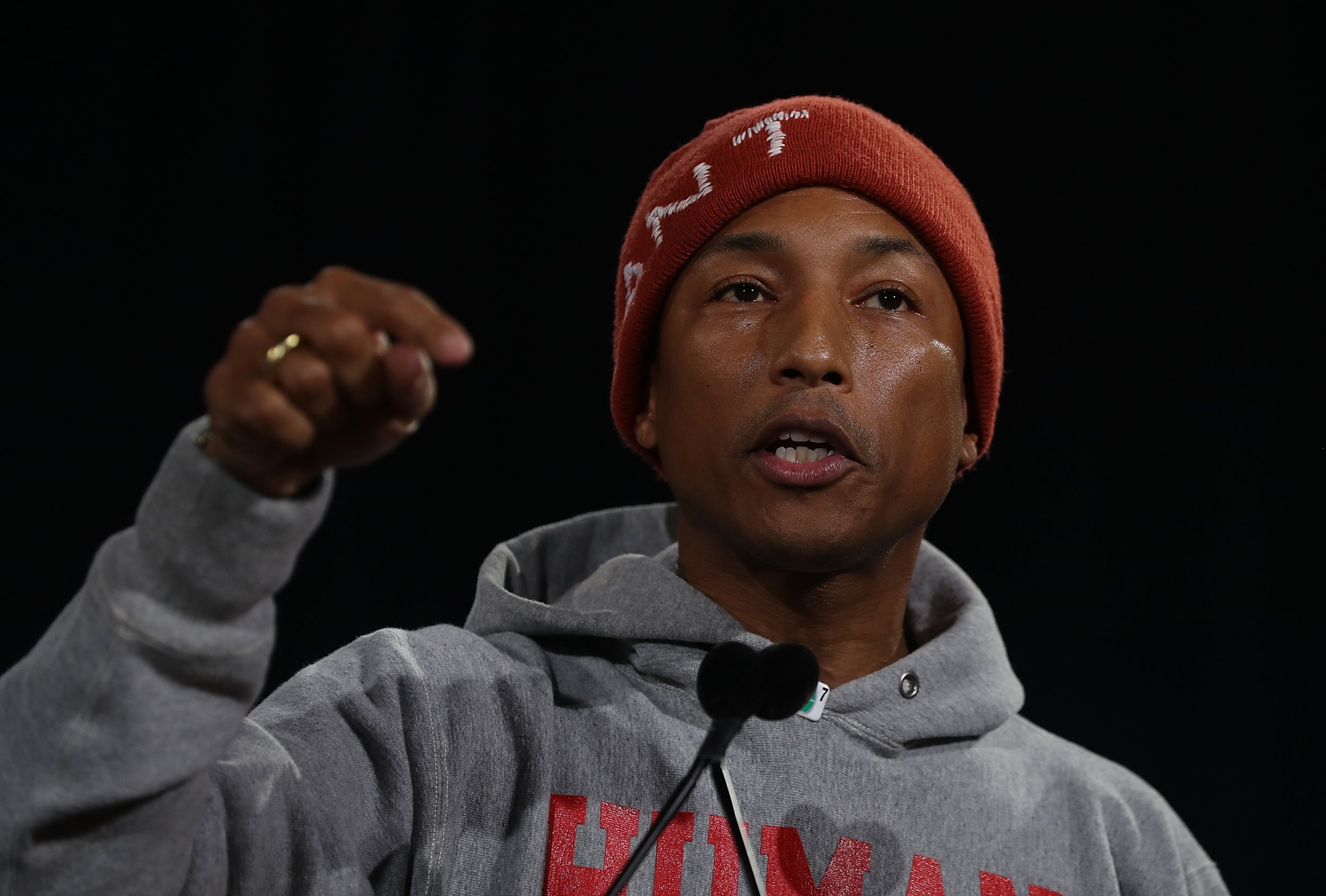 Singer Pharrell Williams has publicly supported Hillary Clinton by calling on women to vote for their first female president—even after he called the former Secretary of State "dishonest."
Williams, 43, spoke at a rally Thursday at Coastal Credit Union Music Park, in Walnut Creek, North Carolina, alongside Vermont Senator Bernie Sanders. Williams told the crowd that he knows Clinton will "fight for us"—especially women and the black community.
He said if "all the women decided to vote...there'd be nothing to worry about." He also said the Republican nominee, Donald Trump, talks only in "bumper stickers."
"It makes me angry when people say she can't lead our country because she's a woman," Williams said about Clinton while speaking at an event at the Montage Hotel, in Beverly Hills, on Wednesday. "How dare anyone question a woman's ability. Every person on this planet was brought into this world by a woman. Has she been dishonest about things? Sure. Have you? She don't lie no more than any other politician does."
At the rally Thursday Williams said he hoped the women of America would "save this nation" by coming together and voting for Clinton.