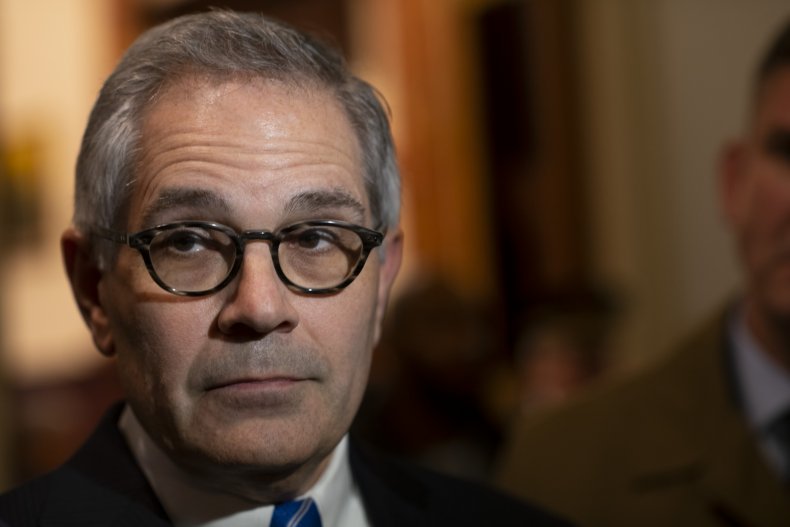 Philadelphia District Attorney Larry Krasner has accused President Donald Trump of "acting like an authoritarian dictator," while vowing to criminally prosecute any federal agents who attack Black Lives Matters protesters under his jurisdiction.
Krasner made the remarks during a Thursday appearance on MSNBC's The ReidOut. In response to a question from host Joy Reid about what he would do if agents appear in Philadelphia, he promised to hold them criminally responsible for any unwarranted attacks on protesters, some of whom Trump has disparagingly identified as "Antifa," or anti-fascists.
Krasner noted that he felt a duty to do so because his father and uncles volunteered to fight against the fascist government of Nazi Germany in World War II.
"I would not be doing my part for this country if I didn't say the obvious, which is that we have a president who is acting like an authoritarian dictator," Krasner said. "He's doing it against people who are executing their Constitutional rights, they're trying to make the country better, which is what patriots do."
"The law applies equally to everyone. I know this president likes to say it doesn't apply to him, but it does," he added. "And it also applies to all of his federal agents. So, if necessary, they will be arrested, they will be prosecuted, and they can face a Philadelphia jury one way or another."
The comments echoed a statement issued by Krasner on Monday, when he said that holding agents criminally accountable would be "the least we can do to honor those who fought fascism, including those who are fighting it even now."
Trump's decision to send federal law enforcement officers to ongoing protests in Portland, Oregon drew outrage from local officials, who demanded the agents leave before filing a pending lawsuit against the agencies. Oregon Governor Kate Brown accused him of sending the agents as part of a political ploy meant to appeal to his base in the upcoming presidential election.
The Trump administration this week announced plans to send more agents to additional cities as part of Operation Legend, a Justice Department initiative aimed at using federal law enforcement to fight a "sudden surge of violent crime" in cities. Philadelphia was one of several Democrat-leaning cities specifically named by the president.
"I'm going to do something, that I can tell you," Trump told reporters on Monday. "We're not going to let New York, Chicago and Philadelphia and Detroit and Baltimore and all of these... Oakland is a mess. We're not going to let this happen in our country. All run by liberal Democrats."
Although federal agents are yet to arrive in Philadelphia, there is reason to believe that Krasner will follow through with his vow to prosecute them. He has already issued charges against two police officers who were arrested after being accused of assault and other charges due to their alleged harsh treatment of protesters.
"The Philadelphia District Attorney's Office will not make excuses for crimes committed by law enforcement that demean the democratic freedoms so many Americans have fought and died to preserve," Krasner said in a statement.
Newsweek reached out to the White House for comment.