Philadelphia Police Investigating Brutal Beating of McDonald's Worker Who Refused to Give Free Food to Teens
A group of teenage boys allegedly knocked a Philadelphia McDonald's worker unconscious after she wouldn't give them free food.
Charm Sullivan, 17, was working behind the counter at the McDonald's restaurant on Broad Street and Hunting Park on Wednesday night when the incident unfolded, her cousin Khadijah Lovett told NBC Philadelphia.
A group of boys asked her to give them free food. When Sullivan said no, at least four boys started to attack her, according to Lovett. The teenager tried to flee from the assailants by going to the bathroom at the store. But the boys followed her and continued their attack.
Lovett said the teens carried on beating the girl outside in the parking lot, where she was found unconscious between two cars. She claimed they "assaulted her several times," and hit her with a brick in front of the restaurant.
A photo of Sullivan seen by NBC shows her face with a severely swollen right eye, and red marks on her skin.
Sullivan went to hospital and returned home, before being sent back after she started to feel dizzy and threw up.
Lovett told NBC Philadelphia her cousin is "hurt" and will never return to work again.
"The only thing she keeps saying is she doesn't know. Why her. Why her?" she said. Lovett said of the culprits: "You're rude and you're ignorant and you're disrespectful and you wouldn't want nothing like this to happen to your mom, your sister."
The manager at the branch of McDonald's where Sullivan works refused to speak to NBC. McDonald's did not immediately respond to a request for comment from Newsweek.
Police have launched an investigation and are looking for the culprits.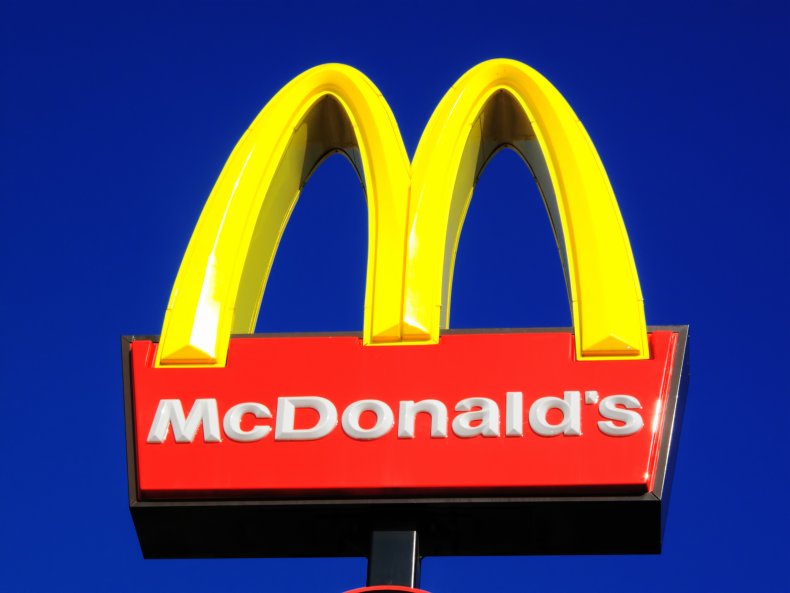 Earlier this year in a separate attack in Australia, a McDonald's worker was blasted in the face with a fire extinguisher at a drive-thru, in an incident which could have left her "blinded."
In June, three males and one female drove up to the kiosk in a dark sedan at a Melbourne restaurant, staffed by Kimberley Friend, who was 21 at the time. The group taunted Friend, then drove away. Around 10 minutes later, they came back and a fire extinghuisher was let off in her face while others in the car filmed.
Friend told Australia's 9News at the time: "It [happened] so fast. I inhaled and tasted it straight away. [I thought], 'this is poison.'"
Her partner took her to a nearby hospital, where nurses told her the attack "could have caused blindness so, very lucky... it's not a joke, it was malicious," Friend said.