Philip Baker Hall Fans Share Beloved 'Seinfeld' Moments After Actor's Death
Fans of Philip Baker Hall have taken to Twitter in order to reminisce on his outstanding role in Seinfeld, among many others in his long career, after Hall passed away on Sunday night.
Los Angeles Times sportswriter Sam Farmer, Hall's friend and neighbor, announced Hall's passing on Twitter on Monday, and no other details were immediately available.
The actor, 90, was a favorite of director Paul Thomas Anderson and starred in Magnolia in 1999, but fans on social media have revered his briefer role in Seinfeld, in which Hall portrayed the infamous library investigator, Lt. Bookman, in an episode in 1991.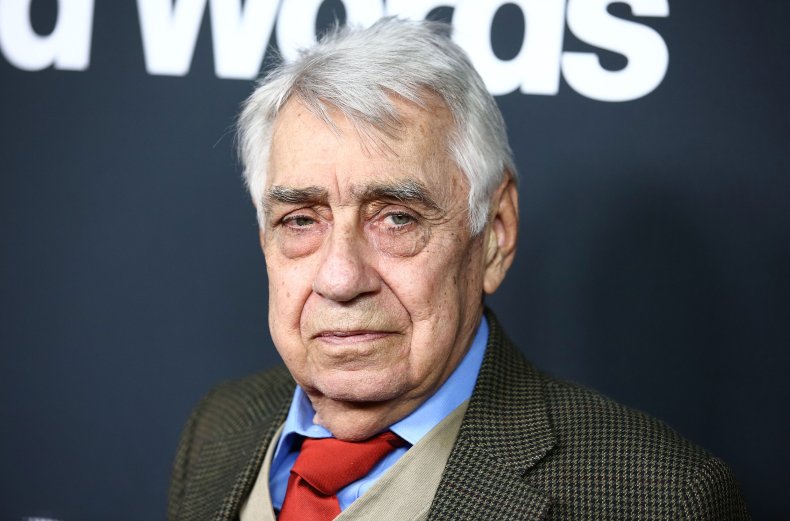 Twitter user Will Scheibel wrote, "R.I.P. Philip Baker Hall, a great character actor who appeared in numerous films I could mention, but whenever I think of him, I always think of the hard-boiled 'library cop' (Lt. Bookman) on SEINFELD and Larry David's doctor on CURB YOUR ENTHUSIASM."
Latin-American writer Juan Antonio Barquin tweeted a famous clip of the Seinfeld episode featuring Hall and wrote, "I know a lot of folks will (rightfully) cite his film work, but I was just watching his episode of Seinfeld last night and I maintain that Philip Baker Hall's Mr Bookman is one of my favorite things in the entirety of the show."
Apparel brand Homage wrote on Twitter, "Rest easy Philip Baker Hall," with a heart emoji, adding, "Obviously known for his extensive film work, we will also remember him as one of the funniest one-off Seinfeld characters. Mr. Bookman, Library Investigator. Pay homage."
Besides appearing on Seinfeld as Bookman, Hall was known for his role in the 1997 film Boogie Nights and made appearances in many television series, including Curb Your Enthusiasm, The West Wing, Rush Hour, Family Ties, M*A*S*H, Secret Honor, L.A. Law, Cagney & Lacey, The Talented Mr. Ripley and Modern Family.
Writer and filmmaker Jesse Hawken wrote on Twitter, "RIP to the great Philip Baker Hall, another 'Always Good In Everything' character actor."
Writer Adam Best shared a clip of Hall in the 1996 film Hard Eight, which also starred Samuel L. Jackson and Philip Seymour Hoffman, among other impressive actors. Best tweeted, "If you haven't watched Hard Eight, check it out ASAP. It's a classic and he carries the film despite being surrounded by A-list talent."
Hall is survived by his wife, Holly Wolfle, and two daughters, Adella and Anna.
Update 6/13/22 2:55 p.m. ET: This story has been updated with additional information.