Philippe Coutinho: Forward's Importance to Liverpool in Numbers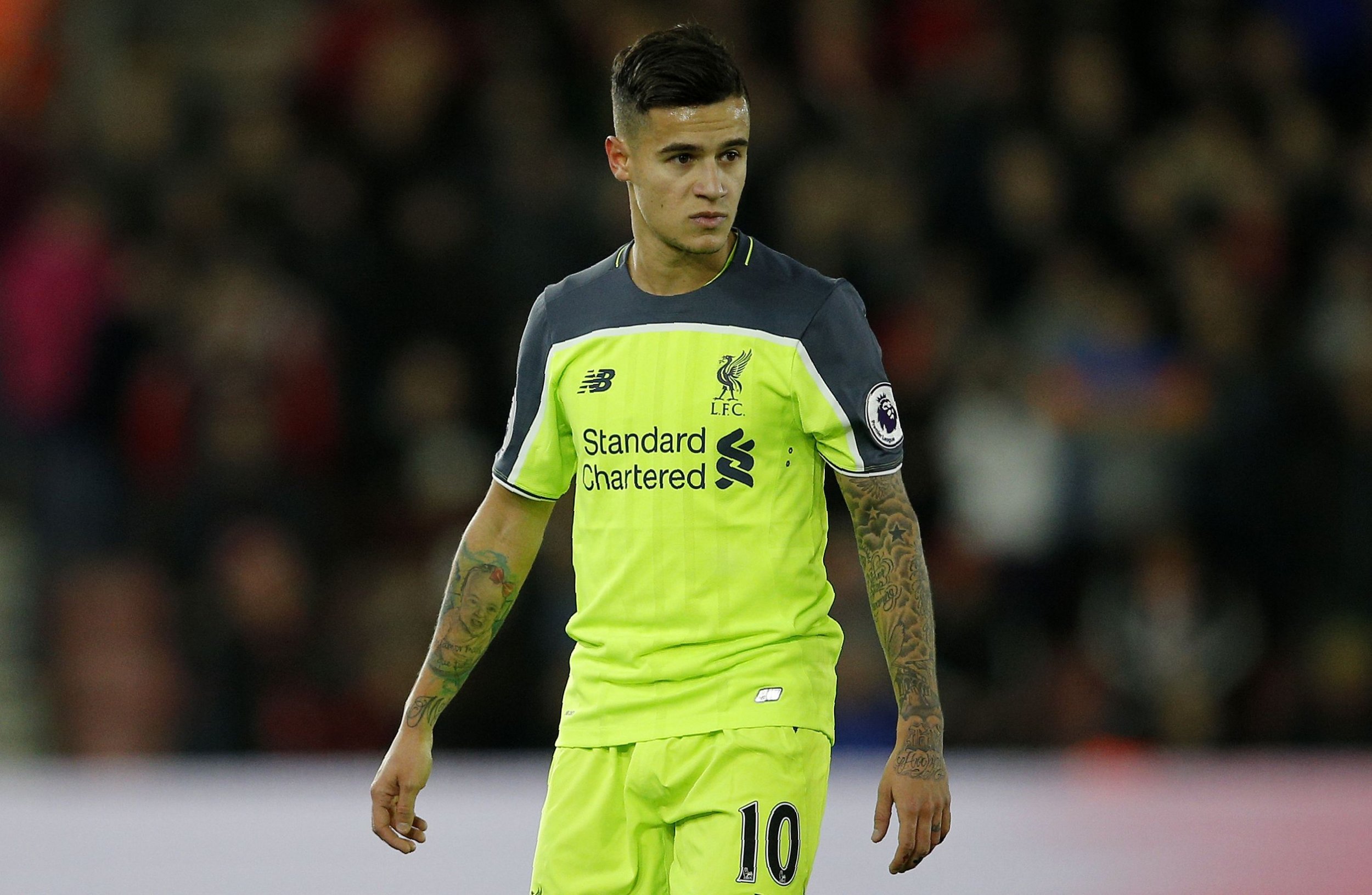 Liverpool supporters could breathe a sigh of relief on Wednesday, after the club confirmed a new contract for Philippe Coutinho reported to run until 2022.
The 22-year-old has been one of Jurgen Klopp's best players so far this season amid an English Premier League title challenge that stalled while he was out injured over the Christmas period. Here, Newsweek examines his importance to Liverpool's results.
Since signing for Liverpool from Inter Milan in the winter of 2013, Coutinho has scored 26 goals in 122 Premier League games. That is a rate of one every 4.7 games.
This season, he has seven assists in all competitions. According to Liverpool's official website, Coutinho has created 35 chances for his Liverpool team mates so far in 2016-17.
Liverpool gained 14 points from seven English Premier League games while Coutinho was out with an ankle injury over the Christmas period. In the 15 league games he has featured in this season, it has 31 points, suggesting, at least in points terms, his absence was not felt too severely.
Liverpool has scored 35 goals in Coutinho's 15 league appearances. Surprisingly, while he was out of the lineup with injury it did not suffer a scoring drop-off, hitting 16 in seven games. However, there has been a noticeable drop-off in Liverpool's intensity with Coutinho out, as Klopp's system requires attackers to win the ball back high up the pitch. The Brazil international is one of the best in Liverpool's squad at that.
But his importance to Liverpool's attacking play is undeniable. After Liverpool hit the top of the English Premier League on Sunday November 7 with a 6-1 demolition of Watford, the Daily Mirror reported Coutinho was averaging a goal or assist every 71 minutes of football, or better than a goal a game.
Tying his Brazilian forward to a long-term deal may be the best business Klopp does in this January transfer window.