Liverpool: Jurgen Klopp Locks Down Star Player on 'Long-Term' Deal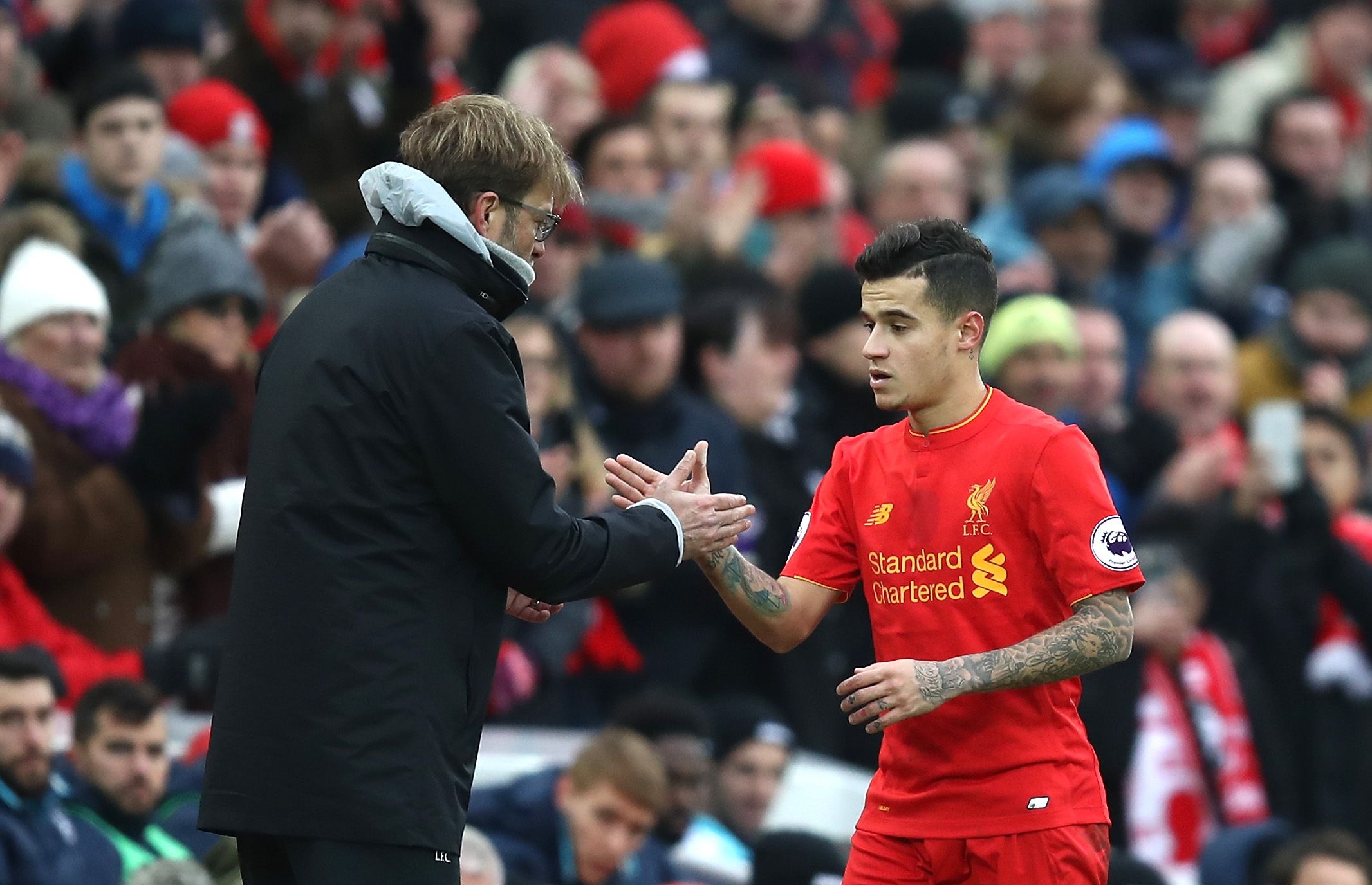 Liverpool star attacker Philippe Coutinho has signed a new "long-term" deal at Anfield amid reported interest from Barcelona, the club confirmed on Wednesday.
Coutinho, who was out with injury for almost seven weeks over Christmas, has been one of Liverpool's brightest stars in its English Premier League title challenge, with five goals and five assists so far.
His form and improvement since arriving at Anfield from Inter Milan in the January transfer window of 2013 has seen him linked this season with a move to Spanish giant Barcelona.
But the terms and length of Coutinho's deal—reported to be five and a half years by the Daily Mirror—mean any transfer fee could now approach the £89 million ($11.5 million) world record fee Manchester United paid for Paul Pogba in the summer of 2016.
"I signed this new contract to stay here for a few more years because it's a great honor for me," Coutinho told Liverpool's official website. "It gives me great happiness because I was welcomed here with open arms by everyone at the club and the supporters right from my first day. I am very thankful to this football club for everything."