Jurgen Klopp Reveals Details on Philippe Coutinho's Liverpool Future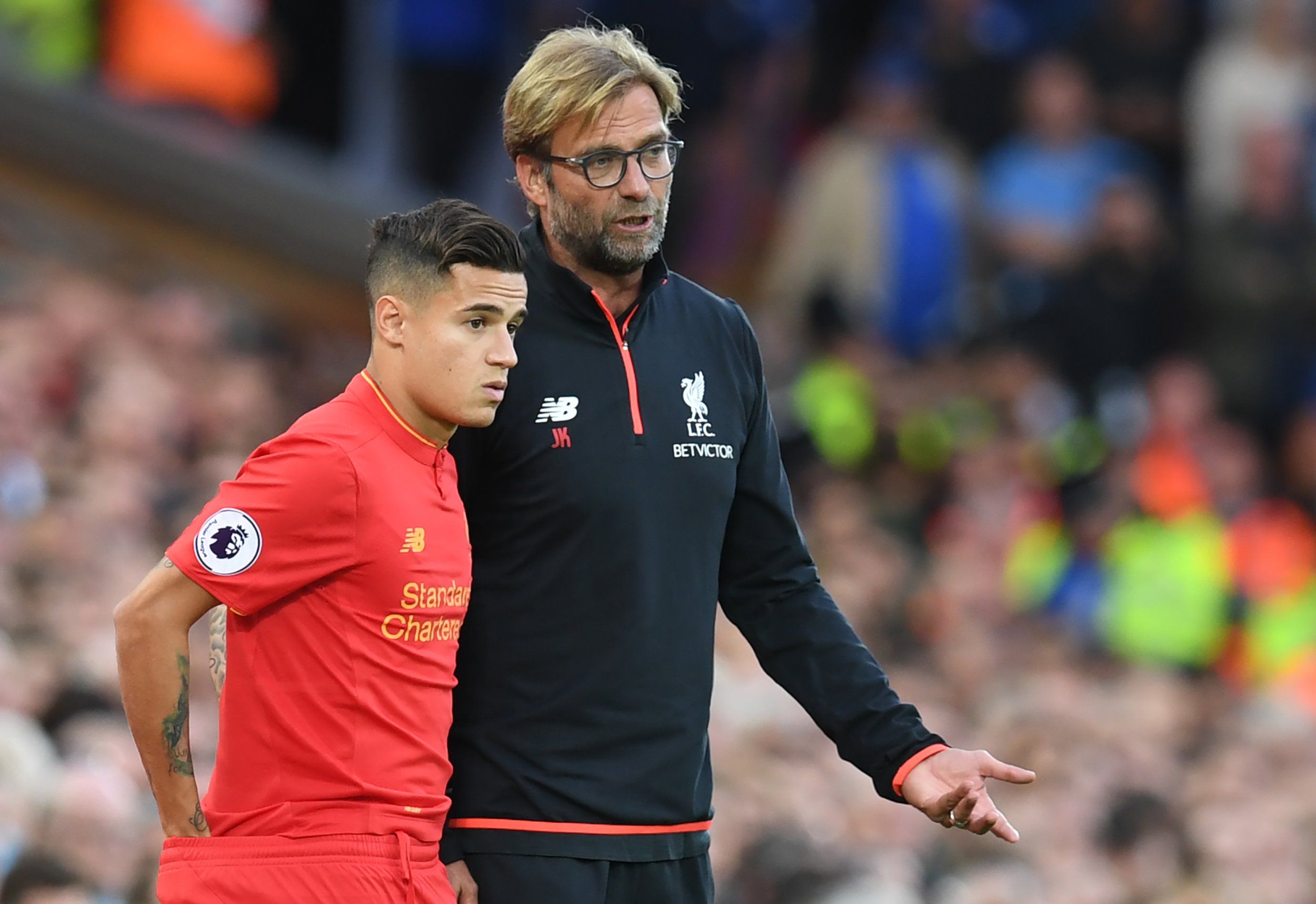 Liverpool manager Jurgen Klopp admits "big clubs" will not have forgotten about Philippe Coutinho during the midfielder's spell out with injury.
Brazilian Coutinho, 24, has been out for almost seven weeks with ankle ligament damage, and could return in the EFL Cup semi-final away at Southampton on Wednesday night.
Before his injury, Coutinho was central to Liverpool's attacking game and its English Premier League title prospects—form that had him regularly linked with a move to La Liga giant Barcelona.
"We never had any ideas or plans or any talks about him leaving, because he is our player—there are no other ideas, nothing has changed," Klopp told reporters.
"Big clubs don't think in this way unfortunately. It was not a big injury so there was no question of him not being the same player afterwards.
"It would be nice if big clubs forgot about a player completely because he's been injured for five or six weeks."
Liverpool travels to the English south coast on Wednesday, before the return leg at Anfield on January 25.