Southampton Beats West Ham United 3-0: What We Learned From London Stadium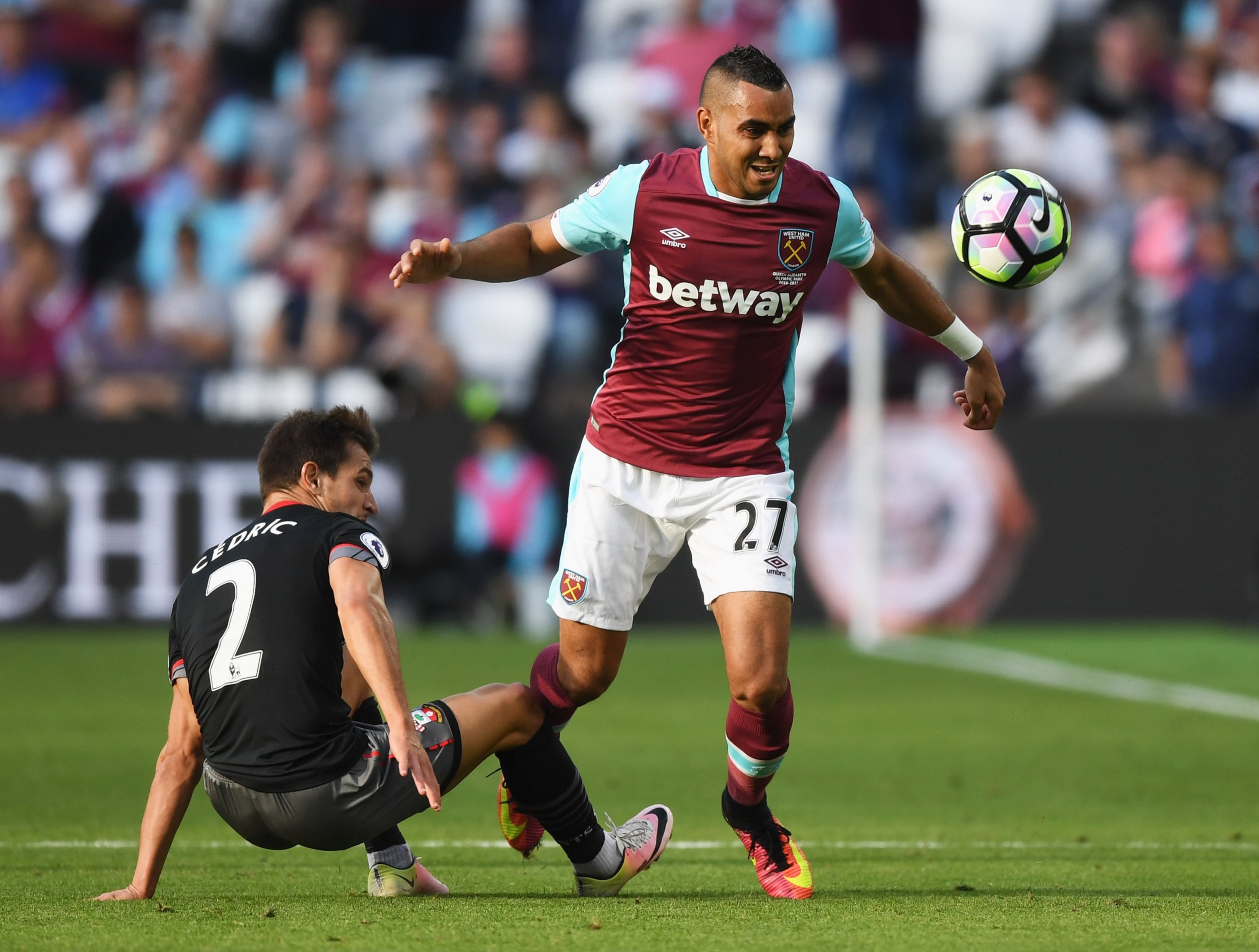 West Ham United's poor start to life in its new home, the London Stadium, continued on Sunday, as Slaven Bilic's side went down 3-0 to an impressive Southampton.
The scoreline could have been more embarrassing for Bilic, as Southampton spurned a host of chances late on to put more gloss on an emphatic victory.
What else did we learn as West Ham slipped deeper into the English Premier League relegation zone?
London Stadium woes
The giant screens at each end of West Ham's cavernous new stadium show famous moments from the club's past; less famous, but more recent, highlights from games against Southampton.
An attempt, perhaps, to draw the link between 'old' West Ham and the new, the club that moved to east London's athletics stadium at the start of this season. Significant efforts have been made—there are bubble machines at each end of the pitch, for instance, in a nod to the club's anthem, "I'm forever blowing bubbles."
There has been trouble, though—at each of West Ham's home games this season, between fans who want to stand and sing, and stewards whose job it is to provide a safe environment for children and families to sit.
The faithful make an effort, too—"Stand up, if you love West Ham" is an early feature, ironically, since this is a point of conjecture. But the Olympic, now London, stadium is not an arena made for football and that shows in the way the noise dissipates. West Ham moved here for a bright commercial future; that may have to come at the expense of some of the atmosphere of the Boleyn Ground.
Southampton prey on West Ham's insecurities
Southampton's start to the English Premier League season has hardly been scintillating; one win in five Premier League games before Sunday, that against Swansea a week ago.
There is an aura about teams low on confidence; to say you can smell it would be to invite ridicule but Southampton's tentativeness in the early stages hinted at a team unused to winning in the league, despite two victories in cup competitions, against Sparta Prague in the UEFA Europa League and Crystal Palace in the League Cup in midweek.
The best way to have cured that, surely, would have been to exploit West Ham's own soft points by pouring forward—Slaven Bilic's side had won once this season too, with four defeats. Instead, Southampton was methodical in the early period of the game, allowing West Ham to have most of the ball, before striking clinically through Charlie Austin. Sometimes, there is merit in slowness. Southampton soaked up the last vestiges of West Ham's faith; as the game progressed the gulf became more apparent, with West Ham sloppier in possession and Southampton gradually sharper. One team on its way out of the mire of a slow start, while the other sinks further into the mud.
A striking shortage
No surprise, really, that the team with the in-form striker experienced the only moment of success in the first half. Football is a simple game, complicated by idiots, is a famous phrase of the legendary Liverpool manager Bill Shankly and here, at least, it was true. West Ham huffed and puffed and blew wisps of warm autumnal air at Southampton's fort; Puel's side, meanwhile, took a rapier to the West Ham furnishings through Austin, who now has five goals in his last four games.
Stymied by injuries to his main summer signing Andre Ayew and to Andy Carroll, Bilic used Italian Simone Zaza as a focal point. The man on loan from Juventus was poor in possession, and added a touch of naughtiness to a dour performance with a dive in the second half, an attempt to win a penalty that went ignored by referee Jon Moss. While Bilic lacks a coherent point for his attack, West Ham will suffer for goals, and its struggle will continue.
Tadic wins the battle of the artists
When West Ham was at its best, last season, it was invariably led by its mercurial French midfielder Dimitri Payet, with Manuel Lanzini as second violin.
Here, Payet was strangely quiet, and his team suffered for it—Lanzini in particular, who was taken off at half time. Only in the second half, and with West Ham 2-0 down, did Payet start to create. The hapless Zaza should have scored from one run and cross from the byline.
West Ham's artistes might look towards Dusan Tadic, on the opposite team, inconsistent under Ronald Koeman but a growing creative force under Puel. Tadic it was at the center of all Southampton's excellent attacking play in the second half, finding pockets of space and exploiting them with deft touches. As Payet can, as Lanzini can; on this occasion, the Serb was the clear winner and the game's standout player.
West Ham nears crisis mode
Not quite time to press the ejector seat marked 'panic' yet, perhaps—but three points from six games is a faintly terrifying start for a team that expected to be looking upwards this season, rather than towards English football's abyss. Significant numbers of West Ham fans had left the London Stadium well before the final whistle; thankfully, perhaps, they missed more Southampton chances that would have given the scoreline a true, and embarrassing, look, including a final, emphatic full stop on proceedings by James Ward-Prowse in injury time.
A shiny new stadium has a careworn, threadbare team playing in it. Bilic needs to find answers or West Ham will be playing in the second division of English football next season.