Philippine Leader Rodrigo Duterte Tells Obama to 'Go To Hell' Over Arms Sales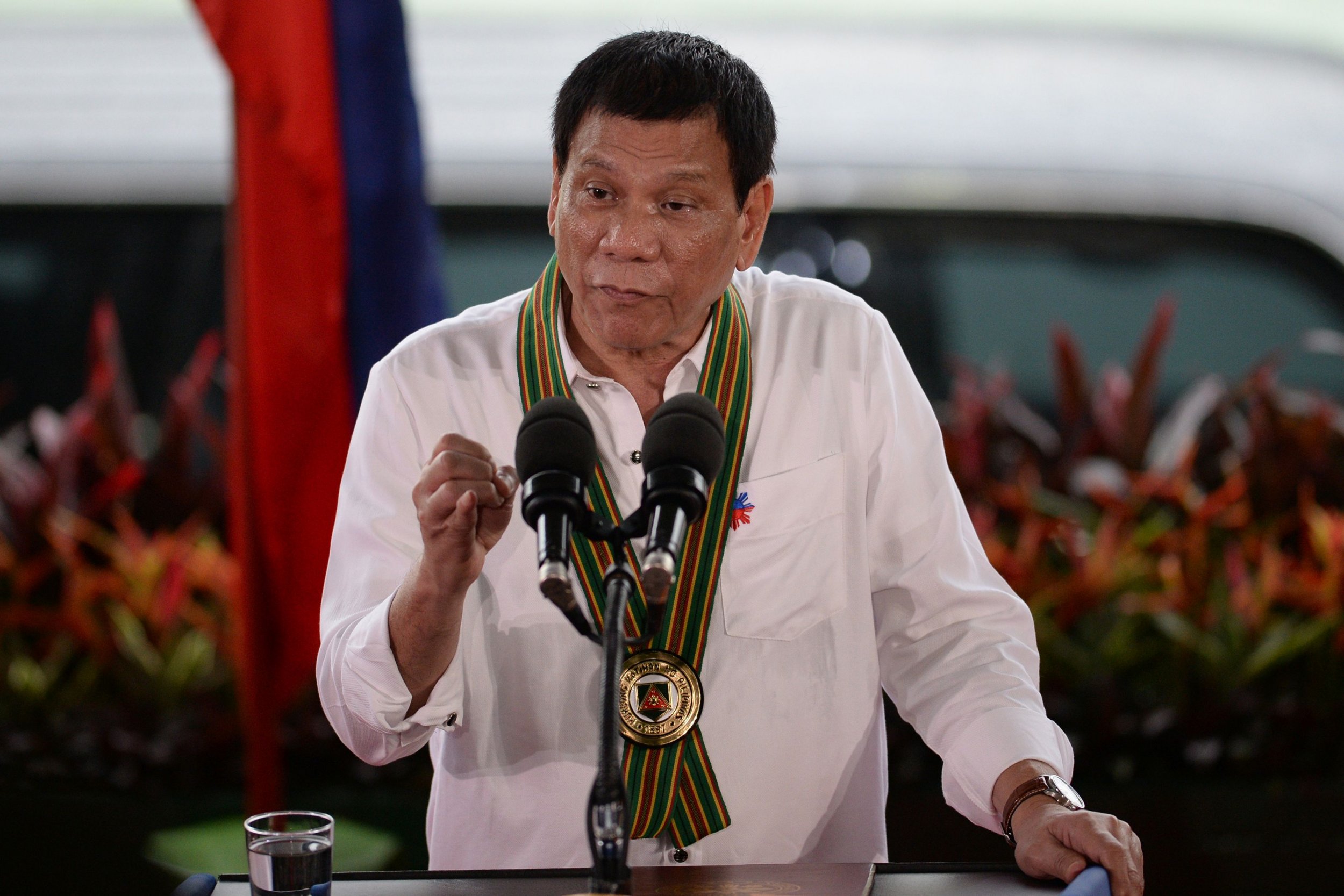 Philippine President Rodrigo Duterte told his U.S. counterpart Barack Obama on Tuesday to "go to hell" after Washington refused to sell weapons to Manila and vowed to go to Russia and China instead.
The firebrand Philippine leader, who is well-known for making controversial remarks, said in separate speeches on Tuesday that he was changing his foreign policy direction and "will break up with America."
Duterte said that the U.S. had refused to sell Manila weapons so he will now look to Moscow and Beijing, who he said were willing providers who put less obstacles in the way of bilateral dealings.
"Although it may sound shit to you, it is my sacred duty to keep the integrity of this republic and the people healthy," Duterte said.
"If you don't want to sell arms, I'll go to Russia. I sent the generals to Russia and Russia said 'Do not worry we have everything you need, we'll give it to you,'" he added.
"And as for China, they said 'Just come over and sign and everything will be delivered.'"
It is not the first time that Duterte has directed his ire at Obama. Last month, he called the American leader a "son of a whore" and told him that he "must be respectful" before a bilateral meeting with the U.S. president on the sidelines of the Association of Southeast Asian Nations (ASEAN) meeting in Vientiane, the capital of Laos.
Washington replied by saying that Duterte's comments were opposed to the historic relations of the two countries and the warm feeling between the Philippine and the American people.
"We've already spoken to this sort of rhetoric," U.S. State Department spokesman John Kirby said Tuesday in response to questions about Duterte's remarks.
"Frankly, it seems at odds with the warm relationship that exists between the Filipino and American people and the record of important cooperation between our two governments, cooperation that has continued under the Duterte government," he continued.
Duterte added that he would review a U.S. defense cooperation deal signed in 2014 that allowed American troops access to several Philippines bases for humanitarian and disaster response operations and maritime security.
The former mayor of the southern city of Davao, Duterte has railed against U.S. criticism of his war on drug gangs and criminal networks in the country, a campaign that has seen more than 3,000 people killed without facing the rule of law. He also singled out the European Union for its criticism. "EU, better choose purgatory. Hell is full already. Why should I be afraid of you?," he said.