Philippine President Rodrigo Duterte Compares Drug Crackdown to Holocaust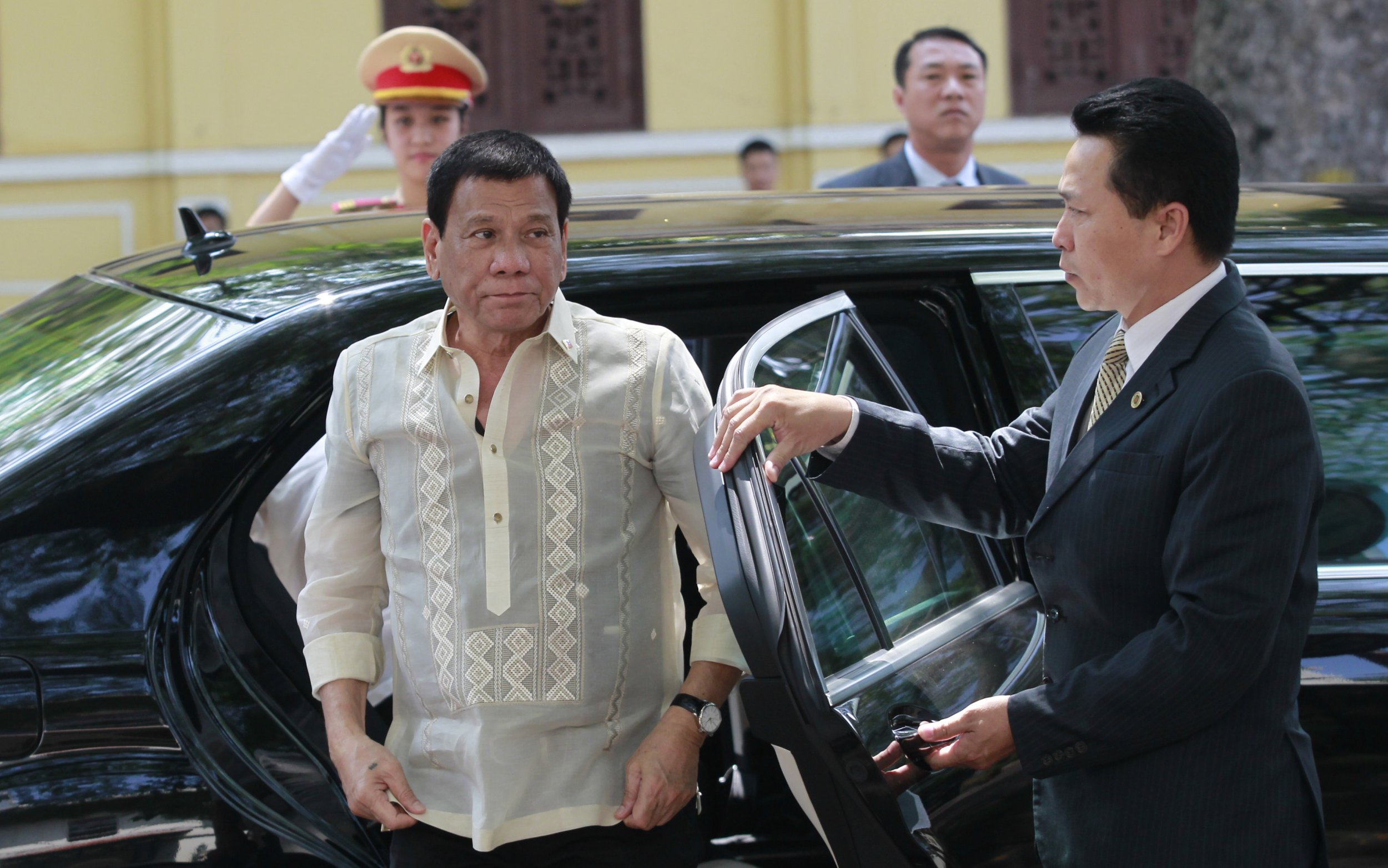 Rodrigo Duterte, the controversial president of the Philippines, likened himself to Adolf Hitler on Friday and said he would be "happy to slaughter" millions of drug addicts, comparing his crackdown on drugs to the Holocaust.
Duterte, who was elected in May, addressed crowds in his hometown of Davao, where he served as mayor before becoming president. In the speech, he criticized the United States and the European Union—who have spoken out against his tactic of extrajudicial killings—and said he had been portrayed as a "cousin of Hitler."
"Hitler massacred 3 million Jews. Now there are 3 million drug addicts [in the Philippines]. I'd be happy to slaughter them," said the 71-year-old president, AFP reported.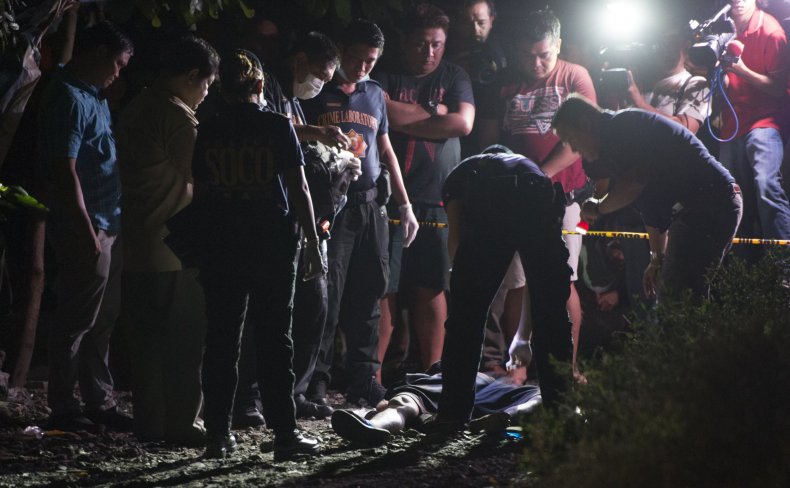 The hardline leader—nicknamed Duterte Harry—then appeared to compare himself to the Nazi leader. "If Germany had Hitler, the Philippines would have…," he said, pausing and pointing to himself, according to Reuters.
U.S. President Barack Obama and the European Parliament, among others, have raised concerns about Duterte's brutal crackdown on alleged drug users and dealers that has left around 3,000 people dead, according to official figures.
Obama canceled a meeting with Duterte scheduled to take place in Laos earlier in September after Duterte had called the U.S. president a "son of a whore" when Obama had suggested Filipino authorities were flouting international law by killing suspected drug dealers and users. Duterte also made an obscene middle-finger gesture when speaking about the EU's criticism of his war on drugs this month.
In his speech Friday, Duterte said he wished to "save the next generation from perdition" by eradicating the problem of drug use in the Philippines.
His comments drew immediate condemnation from Jewish groups in the U.S., Reuters reported. "Duterte owes the victims [of the Holocaust] an apology for his disgusting rhetoric," said Rabbi Abraham Cooper, head of the Simon Wiesenthal Center's Digital Terrorism and Hate project.