Duterte Quitting? Philippines President Mulls Stepping Down: 'I'm Tired'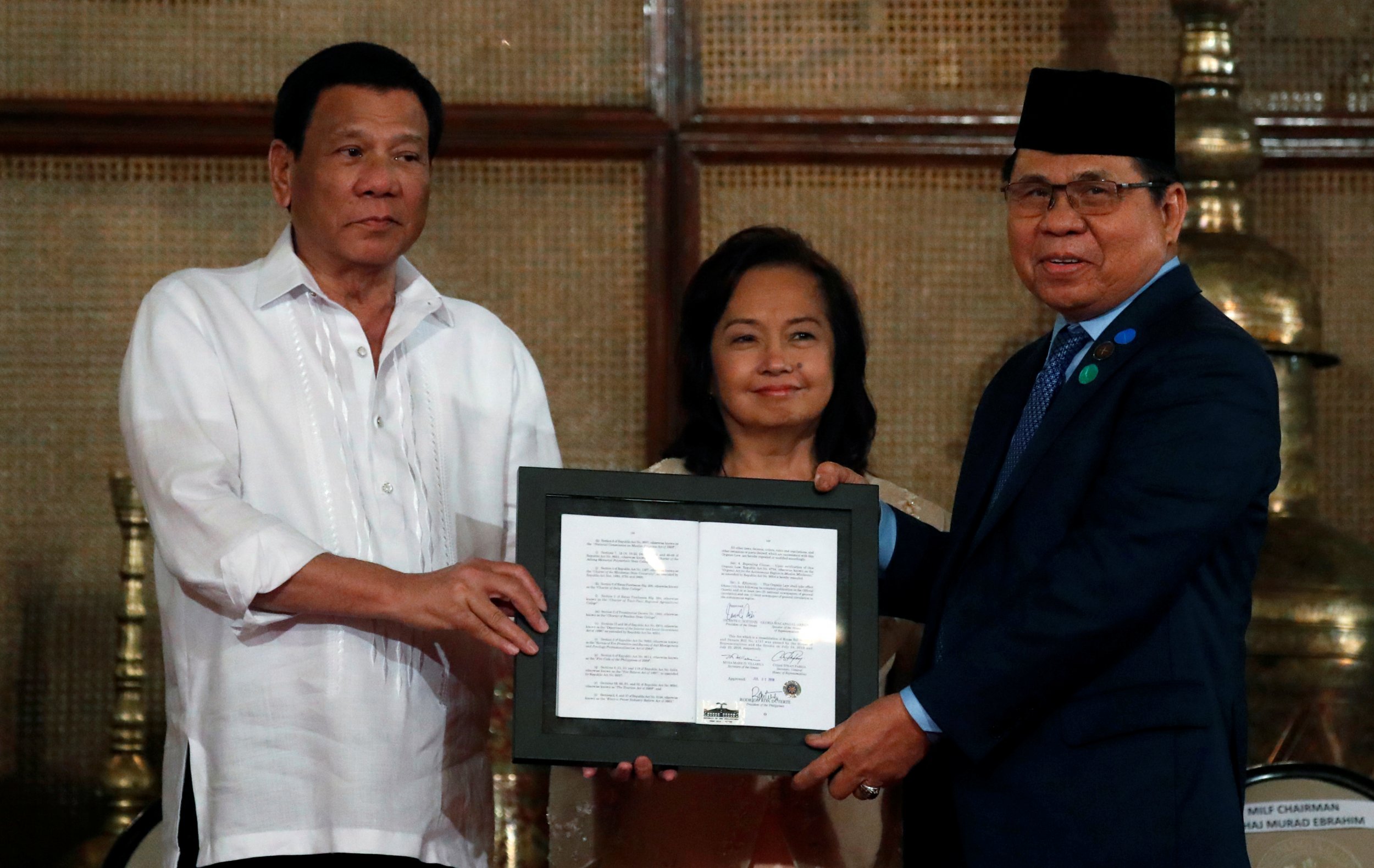 Philippine President Rodrigo Duterte hinted that he is contemplating stepping down, despite having four more years in his term.
While giving a speech at Malacañang Palace on Tuesday, the president said he was tired of rooting out corrupt government officials. "Guys, I want you to know that I am thinking of stepping down because I'm tired," he said. "I am not angry [with] anybody. My chase against graft and corruption seems to be endless, and it has contaminated almost all government departments and offices."
Duterte's statements came a day after he dismissed 20 military officials, including top personnel, for alleged corruption.
The 73-year-old Philippine leader has previously suggested he will step down before the conclusion of his six-year presidential term, which began in 2016. In February, Duterte said he would resign in 2020, two years before he is scheduled to leave office. "I am old. I have no more ambition. I really would like to rest," he saidat the time.
Duterte has prioritized expunging corruption among government officials. The firebrand leader has fired dozens of officials since taking office. "I will stop corruption. I have been firing officials left and right every day. Undersecretaries, chiefs of offices, education officials, all of them," he saidin June. He rehired seven of those previously dismissed.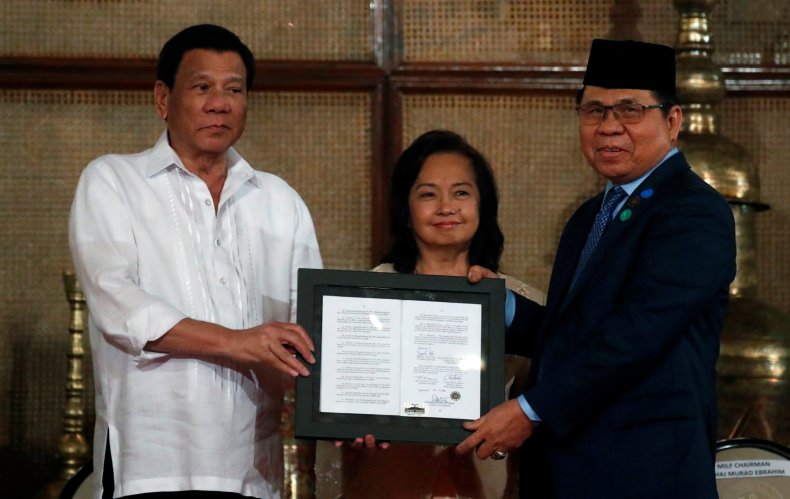 The president has also presided over a controversial and bloody crackdown on drugs since he took office. The Philippine police say they have killed more than 4,500 people in the campaign, while vigilantes and drugs gangs have killed thousands of others. Human Rights Watch says over 12,000 people have died at the hands of police, hired killers and drug syndicates. Rights groups have described the war on drugs as an extrajudicial assassination campaign that has primarily affected the country's poor communities.
"Since President Duterte came to power, police have unlawfully killed thousands of people, the vast majority of them from poor and marginalised communities, in attacks so extensive and brutal they may well amount to crimes against humanity," Amnesty International Director of Southeast Asia and the Pacific James Gomez said in January.
But Duterte has said that his campaign is intended to stop drugs from wrecking families. "Your concern is human rights, mine is human lives," he said in July while saying he would continue to conduct a "relentless and chilling" campaign against drugs.
The polarizing president has endured a series of public scandals for his uninhibited declarations and conduct. Earlier this year, he weathered public outrage for kissing a married woman in South Korea while he was on an official visit. Since taking office as president, he has also made rape jokes, threatened to physically assault international officials, disparaged Pope Francis and said he had once stabbed someone to death.