An FBI investigation is underway after the Republican Party of Wisconsin (RPW) reported that $2.3 million had been stolen from an account that was meant to help reelect President Donald Trump.
Andrew Hitt, the RPW chairman said that hackers entered the system in "a sophisticated phishing attack," in a statement given to Newsweek. "These criminals exhibited a level of familiarity with state party operations at the end of the campaign to commit this crime."
News of the hack was first reported by the Associated Press.
According to Hitt, the hackers were able to manipulate invoices from four vendors who were paid to send out mail and merchandise to supporters for Trump's reelection campaign. They altered their invoices and documents, so that when the GOP paid them, the money went directly to them, rather than the vendors.
The money was taken from the RPW federal account, and the party noticed the suspicious activity on October 22, Hitt said in a statement. The next day, party officials contacted the FBI.
The attack was discovered just two weeks before election day, as Trump and Biden make their final pleas to win Wisconsin. In 2016, Trump won Wisconsin with a narrow victory, bringing in 47.2 percent of the vote, compared to Clinton's 46.5.
"Obviously, the hackers were extremely skilled and knowledgeable," Hitt told the Milwaukee Journal Sentinel. "They came into one of the most vital battleground states at the perfect time when resources are being spent."
On Tuesday, Trump spoke to voters in the swing state with predictions of a "giant red wave" and a statement that "seven days from now we are going to win this state and we are going to have four more incredible years in the White House."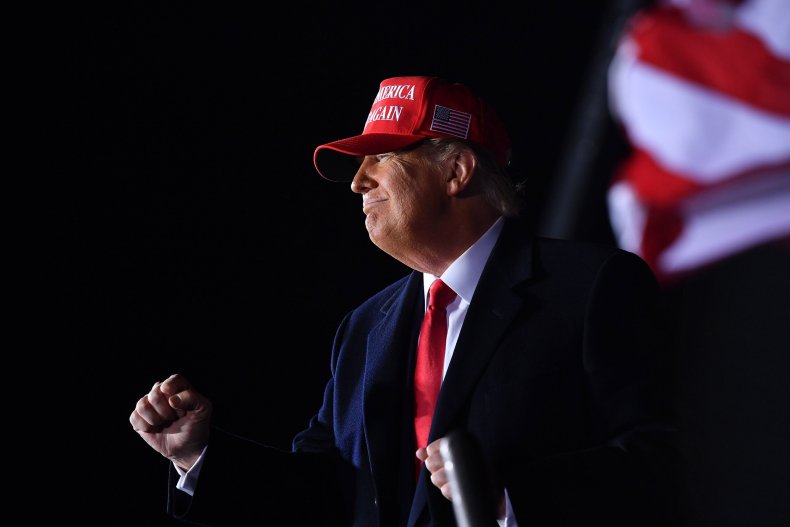 But surveys published by both the Washington Post and ABC News the next day found Biden up by 17 points in Wisconsin.
Finance reports released this week show the Democratic party raised far more during the election cycle in Wisconsin with $59 million compared to the $23.7 million from the Republican Party.
Hitt said that the money stolen from their accounts was going to be used to help Trump's campaign in the final days leading up to the election, but that the RPW still has operations in place to support the president.
"While a large sum of money was stolen, our operation is running at full capacity with all the resources deployed to ensure President Donald J. Trump carries Wisconsin on November 3rd," he said in a statement.
As of Thursday, over 1.6 million votes have already been cast in early voting throughout the state. Both candidates are expected to return to the state on Friday.