Photos Show Devastation Wrought By California Wildfires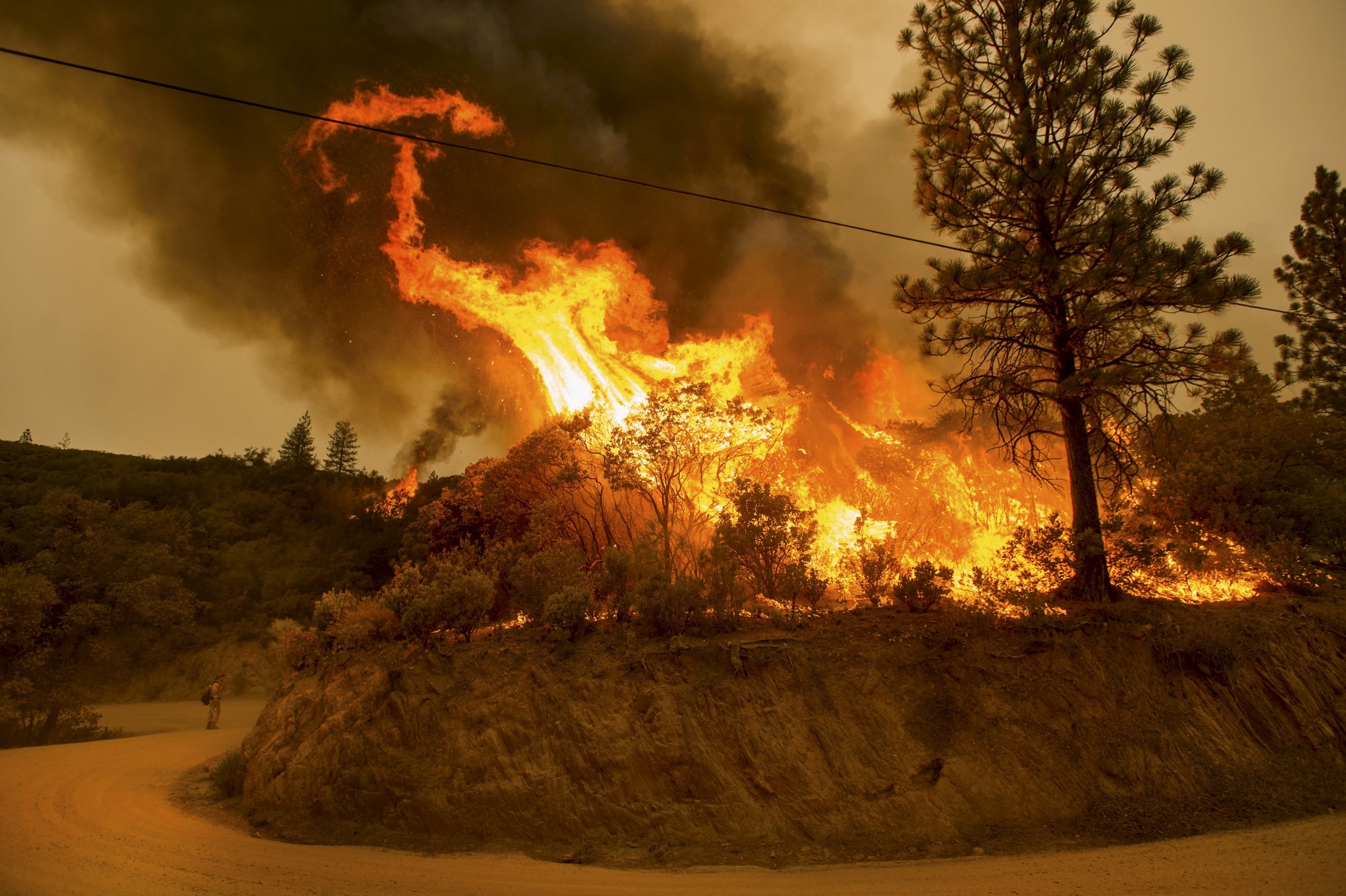 Roughly a dozen wildfires have been raging through a drought-ridden California since last week, killing at least one woman and forcing thousands of people to evacuate their homes.
On Monday, two separate fires annihilated homes and displaced more than 20,000 people. Schools and businesses also have been destroyed, and at least four firefighters were injured while battling the blazes.
California Governor Jerry Brown declared an ongoing state of emergency on Sunday, as rapidly spreading wildfires continued and evacuation orders were expanded to include thousands of homes in northern California's Sierras.