Photos of Julia Fox With Pete Davidson Spark Conspiracy Theories
A PR stunt or a budding romance? Kanye West wined and dined actress Julia Fox this week, with their bizarre second date attracting a lot of attention from fans.
The "Donda" rapper is separated from his wife Kim Kardashian, who is now dating comedian Pete Davidson. While Kardashian appears to be loved up with the Saturday Night Live star, West has gone on a highly publicized date with Fox, best known for her debut role in the Adam Sandler movie Uncut Gems.
West and Fox's date was documented for Interview magazine—prompting some fans to ask whether it was real or a stunt—and now it has emerged that Davidson and Fox have done a photoshoot together, posing as an iconic couple.
The two appeared as Barbie and Ken in a 2019 photoshoot for Paper magazine. They were never linked romantically, but the coincidence is raising eyebrows on social media.
"ok this julia fox / pete davidson paper mag shoot was just brought to my attention and i'm about to go full tin foil hat conspiracy theorist," tweeted writer Emily Kirkpatrick.
Another Twitter user posted: "this pete davidson/julia fox photoshoot was an omen."
A third tweet read: "Julia Fox is only dating KanYe to become famous enough to date Pete Davidson."
Fox wrote an account of the date for Interview, saying she had met the rapper—who has changed his name to Ye—on New Year's Eve in Miami and describing him as "so fun to be around."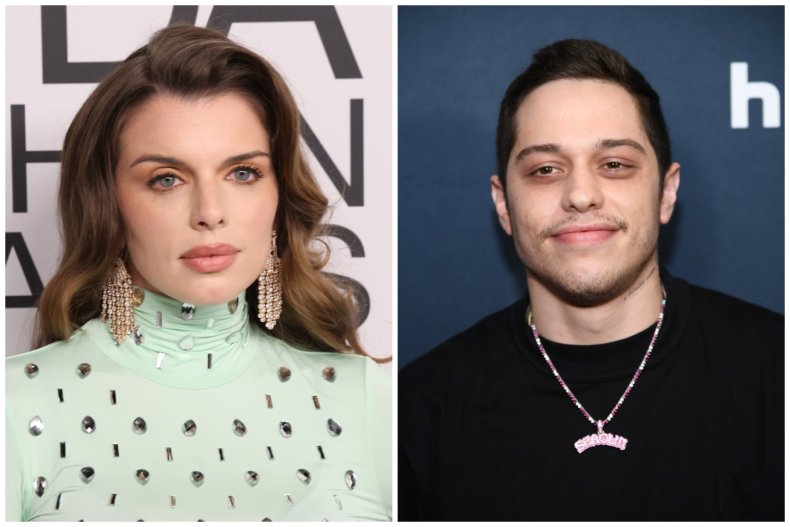 "He had me and my friends laughing, dancing, and smiling all night. We decided to keep the energy going and fly back to New York City to see Slave Play," she wrote.
"Ye's flight landed at six and the play was at seven and he was there ON TIME. I was impressed. After the play we chose to do dinner at Carbone which is one of my favorite restaurants. Obviously."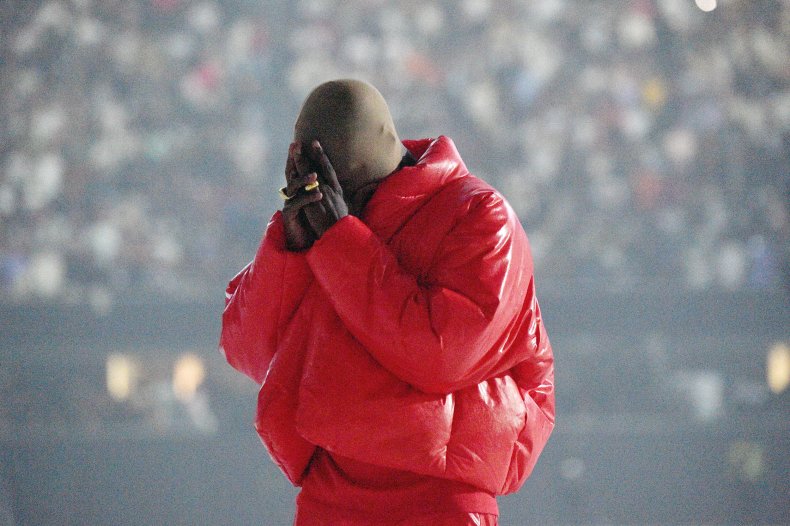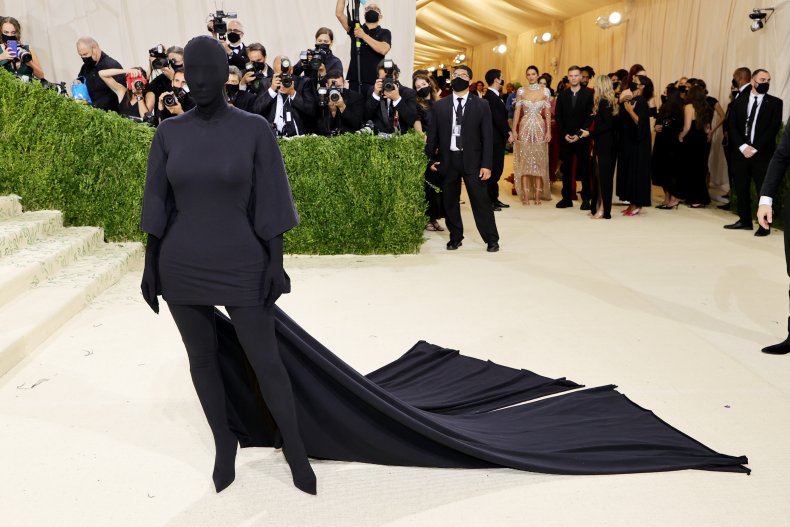 Fox explained that West directed a photoshoot for her in the restaurant before surprising her with "an entire hotel suite full of clothes," which she described as "every girl's dream come true."
She added: "It felt like a real Cinderella moment. I don't know how he did it, or how he got all of it there in time. But I was so surprised.
"Like, who does things like this on a second date? Or any date! Everything with us has been so organic. I don't know where things are headed but if this is any indication of the future I'm loving the ride."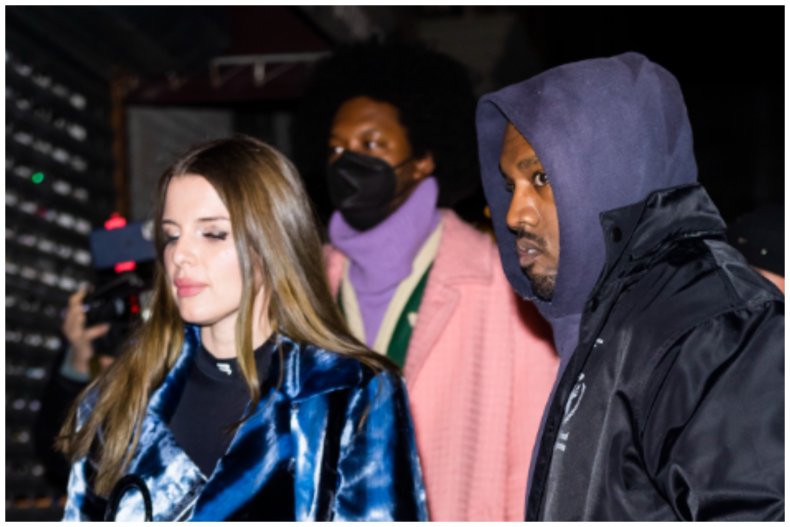 Throughout their separation West and Kardashian have been seen wearing Balenciaga for public appearances. This week, Fox has also been spotted wearing the luxury brand.
The photos of Fox and West's night out were released just hours before Ye announced a new Balenciaga collaboration with his brand Yeezy for Gap.
"It is a vision come true to work with Gap and Demna [Gvasalia], the creative director of Balenciaga, to make incredible product available to everyone at all times," Ye told Vogue.
Is this spectacle just one big Balenciaga ad?