Picture Surfaces of Oath Keeper Leader Charged With Seditious Conspiracy at 2021 CPAC
After being charged with seditious conspiracy on Thursday for his role in the January 6 riot at the United States Capitol, a photo of Stewart Rhodes emerged showing him at a popular, annual conservative conference.
Rhodes, who is described as the leader of the far-right militia group the Oath Keepers, was spotted at the Conservative Political Action Conference (CPAC) in Dallas, Texas in July 2021. Tennessee Senator Marsha Blackburn, North Carolina Representative Madison Cawthorn and former President Donald Trump were among those who addressed attendees at the three-day conference in Dallas. Former President Trump's address at the July 2021 conference was his second time speaking to the group since leaving office.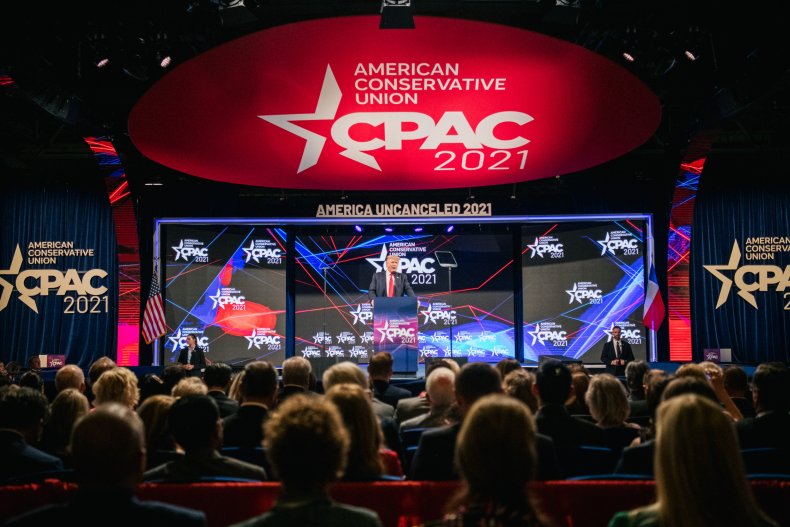 At the time of his appearance at the conservative gathering, several federal agencies were investigating Rhodes' group for their involvement with the riot.
Court documents showed that Rhodes was taken into custody Thursday in Texas. He was one of 11 people charged Thursday with seditious conspiracy. If found guilty, Rhodes faces up to 20 years in prison.
The Southern Poverty Law Center (SPLC) said the Oath Keepers is one of the "largest far-right anti-government groups" in the United States today. According to the SPLC, the group's beliefs are "based on a set of baseless and conspiracy theories about the federal government working to destroy Americans' liberties."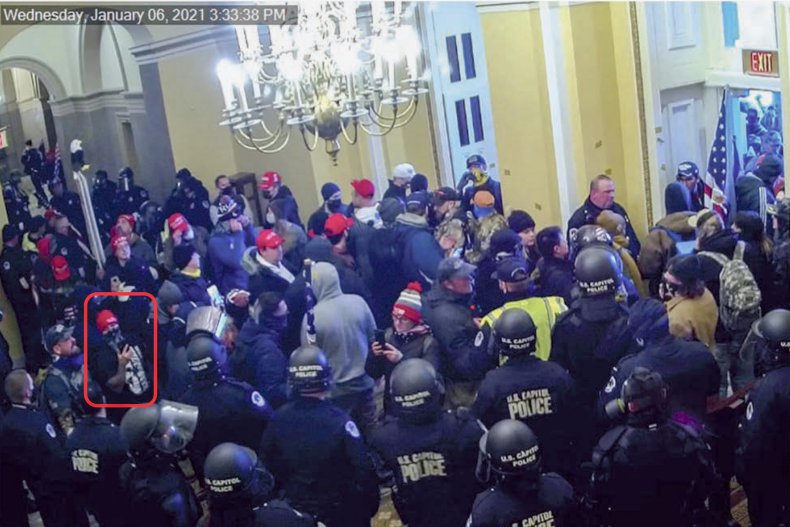 Also on Thursday, a new photo of Donald Trump Jr. surfaced. The photo in question showed the president's son holding a fish while wearing a Three Percenters t-shirt with "MAGA" across the bottom. The tweet displaying the photo of Trump Jr. says, "The son of the former President openly supported a far right military group that has sworn to kill law enforcement and military in order to overthrow the United States government one day."
According to the Anti-Defamation League, the Three Percenters are a group comprised of "anti-government extremists who are part of the militia movement. They compare their hostility to the federal government with the opposition of American patriots to the British during the American Revolution."
According to their website, "the Conservative Political Action Conference [CPAC] is the largest and most influential gathering of conservatives in the world. Launched in 1974, CPAC brings together hundreds of conservative organizations, thousands of activists, millions of viewers and the best and brightest leaders in the world."
CPAC 2022 is scheduled to take place in Orlando, Florida from February 24-27.
Newsweek reached out to CPAC for comment.