Pictures Show Hospital Ship USNS Comfort Docking In New York Harbor
The USNS Comfort, a Navy hospital ship deployed from Norfolk, Virginia, on Saturday, arrived in Manhattan Monday morning to support New York City's health care system as it takes on a growing number of COVID-19 cases.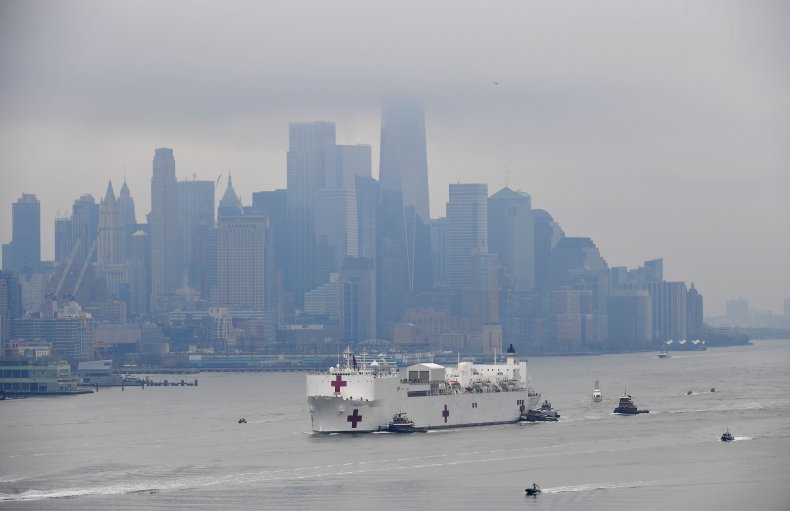 The Comfort docked at Pier 90 around 10:45 a.m. EST, after entering New York Harbor and continuing north along the Hudson River. Equipped with 1,000 beds, 80 additional ICU beds, 12 operating rooms, a blood bank, a pharmacy, a medical laboratory, a CT scanner and radiology suites, the ship will offer 24-hour services to patients seeking medical attention unrelated to the new coronavirus.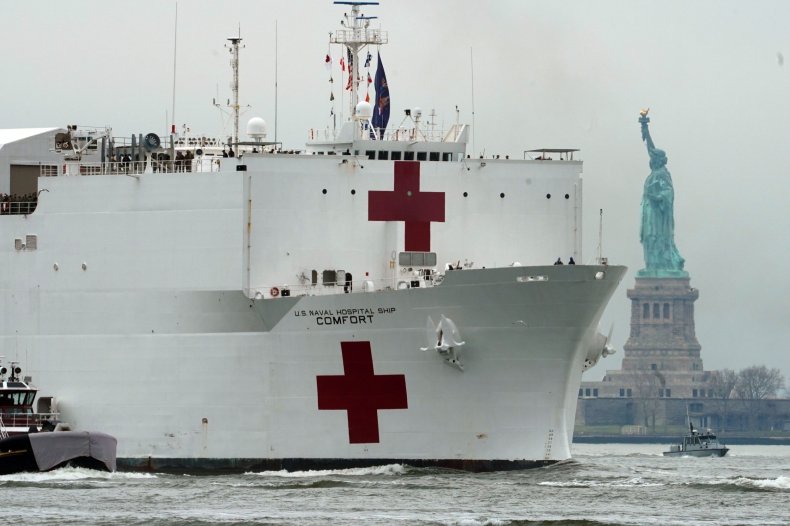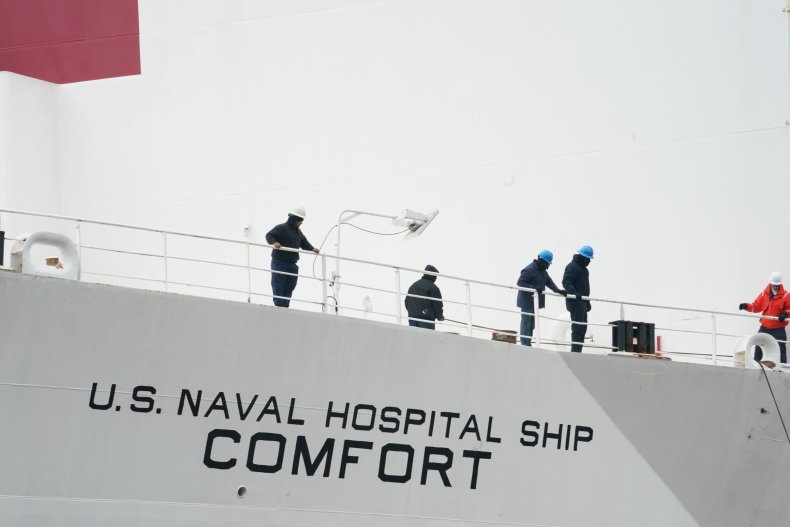 "The Navy is doing something amazingly important for us, physically, in terms of health care for people who are going to need it and relieving some of the pressure of this crisis," said New York City Mayor Bill de Blasio, who appeared on NY1's Mornings on 1 program prior to the ship's arrival and delivered additional remarks, alongside New York Governor Andrew Cuomo, after it anchored. Continuing, the mayor noted, "We need all the help we can get here in New York City."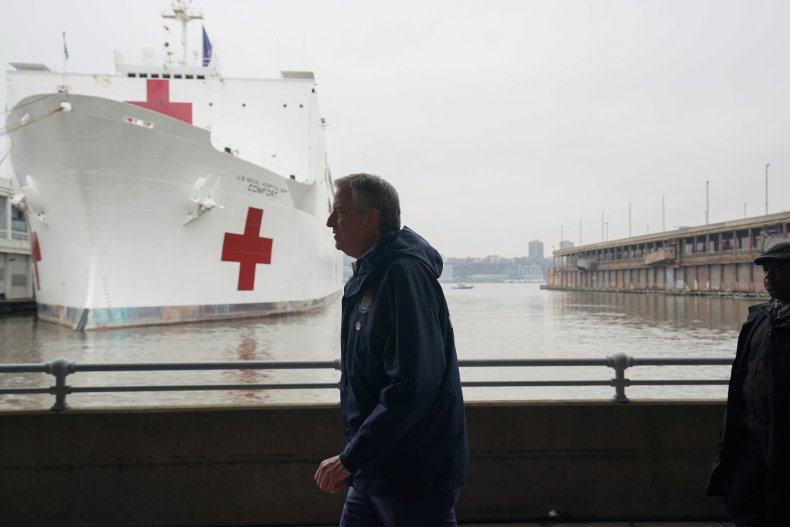 According to data from NYC's Department of Health, updated Monday morning, the city has confirmed 36,221 total cases of COVID-19. Since the start of the pandemic, at least 790 New York City residents have died. With the city's hospitals scrambling to meet a surge in patients suffering severe symptoms after contracting the virus, both Cuomo and de Blasio expressed the need for additional resources from the federal government. The USNS Comfort will act as a component of that assistance.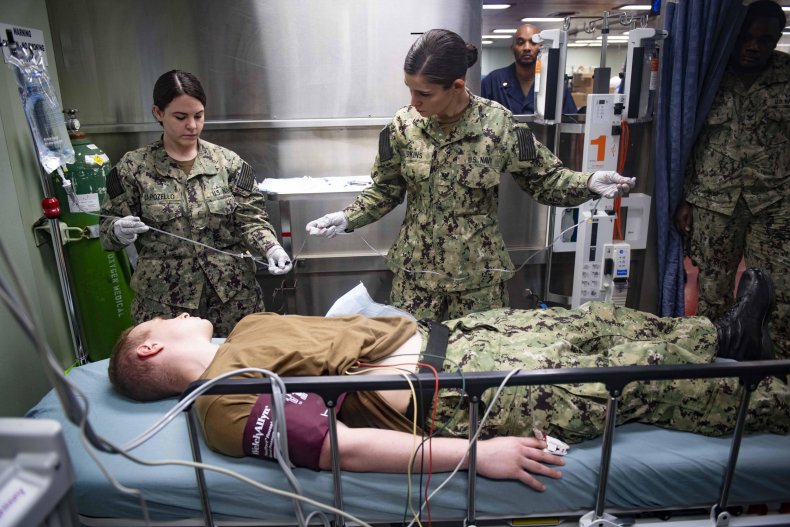 "Comfort's primary mission is to provide an afloat, mobile, acute surgical medical facility to the U.S. military that is flexible, capable and uniquely adaptable to support expeditionary warfare," stated a Monday press release from the U.S. Navy, adding, "Comfort's secondary mission is to provide full hospital services to support U.S. disaster relief and humanitarian operations worldwide."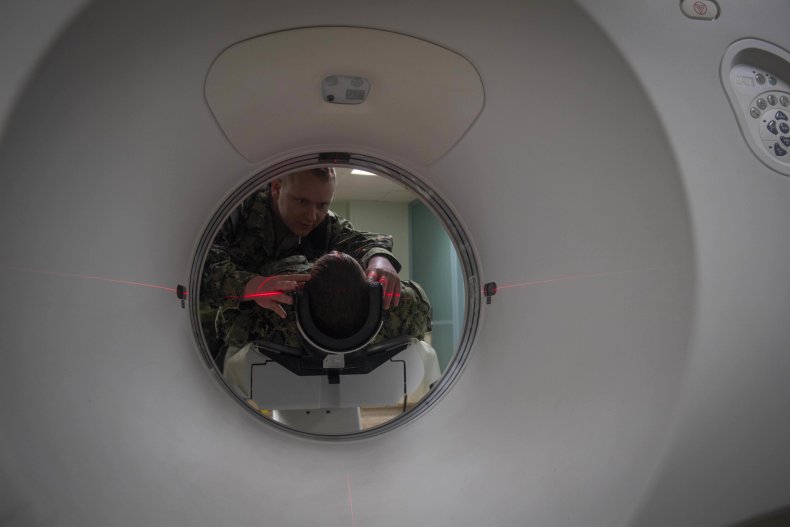 Thomas Von Essen, FEMA's regional director for New York and New Jersey, also delivered remarks at the press conference that took place upon Comfort's arrival Monday morning.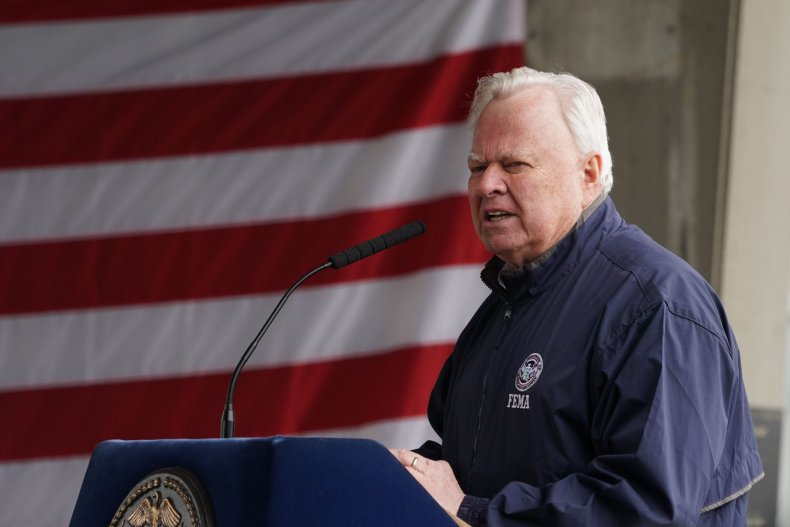 Addressing the issue of projected fatalities caused by the novel coronavirus, which government officials at state and federal levels have discussed recently, Von Essen said the Department of Homeland Security branch will be providing refrigeration trucks as morgues in certain areas of New York City approach capacity.
"We are sending refrigeration trucks to New York to help with some of the problem on a temporary basis," he announced. "We in New York City have a desperate need for help over in Queens, and we're working on that as we speak."