Journalist Piers Morgan, who has a much-vaunted friendship with President Donald Trump, has weighed in on who he thinks would be best placed to defeat the president in the next election.
Morgan is one of only 27 people that Trump follows on Twitter and during his state visit to the U.K. in June, was the only journalist the president granted an interview to.
Their ties started back in 2008 when Morgan won the celebrity version of The Apprentice, which Trump hosted, and he wrote in The Spectator magazine he was a close personal friend of the president.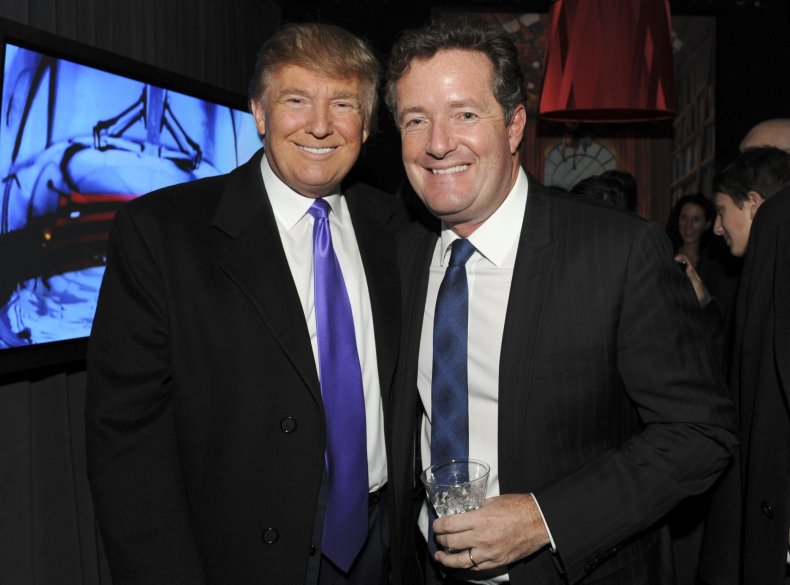 It was in light of this that Morgan was asked in the finale of the BBC political program, This Week, what he thought of the Democrat contenders who might take on Trump in 2020.
Morgan started by telling host Andrew Neil that former vice-president Joe Biden may have had a chance in 2016 because he was a "better candidate than Hillary Clinton." He added: "But this time, he looks a little bit old. He looks like he has lost his way."
The trouble was, in Morgan's view, that Biden was being "sucked into 'The Squad'" referring to Reps. Ilhan Omar (D-Minn.), Rashida Tlaib (D-Mich.), Ayanna Pressley (D-Mass.) and Alexandria Ocasio-Cortez (D-N.Y.), who have been the target of racist tweets by Trump.
Morgan said: "They are sucking the whole party so far left, they are making them almost unelectable."
After saying that California senator Kamala Harris was a "possible contender," Morgan, who replaced CNN stalwart Larry King and hosted Piers Morgan Live between 2011 and 2014, said that star power was what the Democrats required in 2020.
"They are going to be in a position that party, when they will be desperate for someone who can actually beat Trump. If you ask me…the two names who can beat him. They would be Michelle Obama or Oprah Winfrey…if they could be persuaded. I'm totally serious.
"I think they have the star power, I think they have the television quality that you need to be a candidate these days, I think they have the universal appeal…they've got balls of steel."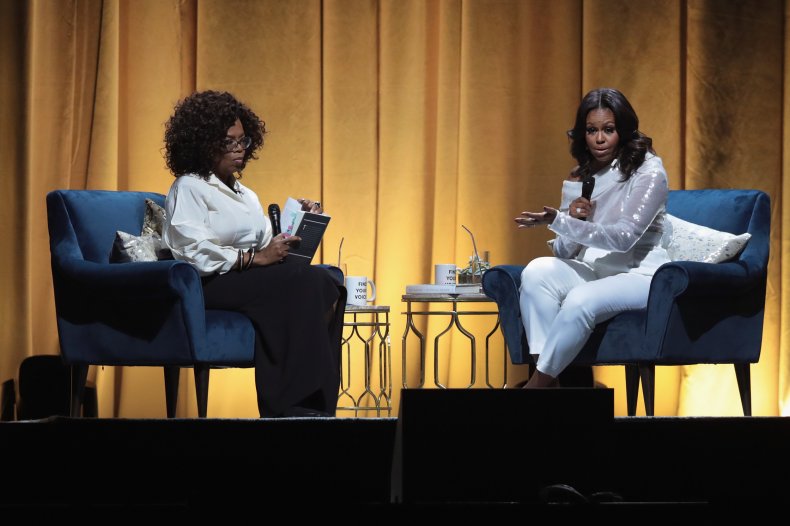 According to RealClearPolitics, Biden is still the frontrunner among Democrats to run in 2020, with 28.4% support, followed by Bernie Sanders at 15.0%, Elizabeth Warren at 14.6% and Kamala Harris at 12.6%.
Former first lady Obama said that she would support whichever Democrat candidate won the primaries, CNN reported.
Meanwhile, Winfrey's partner Stedman Graham dampened down any speculation of her running for office. He told ITV's Good Morning Britain, the British show which Morgan co-hosts, that Winfrey would not run for president "because she can do so much more behind the scenes because she doesn't have all the controls politically.
"She is not divided by parties, she has the ability to move in and out all different circles. It doesn't make a lot of sense to run for presidency because she can do so much more," Graham said.